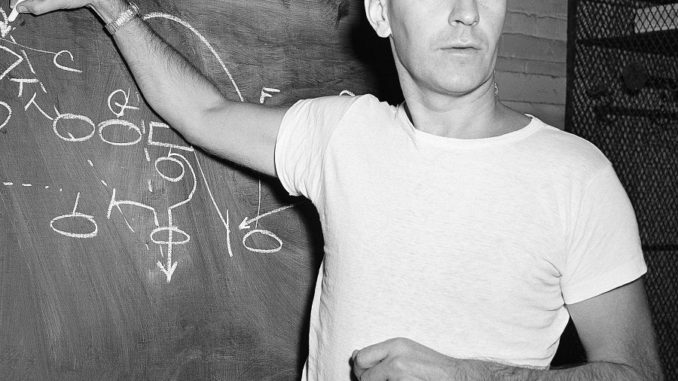 Our 2020 NFL Draft grades with a twist- we don't offer letter grades, but offer up a word or phrase to describe each team's draft. Grading a team's draft is fairly absurd, but there can be an analysis of HOW the team drafted.
Arizona Cardinals 2020 NFL Draft Grade: "Luck of the Draw"
1 (8). Isaiah Simmons, LB, Clemson
3 (72). Josh Jones, T, Houston
4 (114). Leki Fotu, DT, Utah
4 (131). Rashard Lawrence, DT, LSU
6 (202). Evan Weaver, LB, California
7 (222). Eno Benjamin, RB, Arizona State
The Cardinals probably should have taken an offensive tackle with their first pick, and the fact that Josh Jones fell to them in the third is going to disguise that mistake. However, Simmons is a super-elite prospect and will help their defense become far more versatile. They also should have invested more in their offensive line later in the draft.
Leki Fotu can clog the middle of the defense, but his teammate, Penisini was actually available even two rounds later and was actually better against the run.
Overall, their decision with their first pick worked out beautifully because of Jones steal later. Results were very positive, but decision making was questionable.
Atlanta Falcons 2020 NFL Draft Grade: "Return to Tough"
1 (16). A.J. Terrell, CB, Clemson
2 (47). Marlon Davidson, DE, Auburn
3 (78). Matt Hennessy, C, Temple
4 (119). Mykal Walker, LB, Fresno State
4 (134). Jaylinn Hawkins, S, California
7 (228). Sterling Hofrichter, P, Syracuse
The offensive line for Atlanta was a big issue for them last year, but that was due mainly to injuries early on. There was a lot of talk about them needing to go heavy with the O-line, but it wasn't really a huge need. Hennessy was a great value pick with the 78th pick.
While some other teams reached for CB in the first, Terrell was a sound pick with the 16th pick. This is an excellent replacement for Trufant, and should be ready to play from day 1. Davidson was not going to go too early because he is not an elite pass rusher on the edge, but is a versatile defensive lineman that can wall up against the run on the outside, and move inside and offer a balance of 1 and 2 gapping skills up the middle. They may even want to permanently move him to the inside for that purpose.
Baltimore Ravens 2020 NFL Draft Grade: "…A Little Patience…"
1 (28). Patrick Queen, LB, LSU
2 (55). J.K. Dobbins, RB, Ohio State
3 (71). Justin Madubuike, DT, Texas A&M
3 (92). Devin Duvernay, WR, Texas
3 (98). Malik Harrison, LB, Ohio State
3 (106). Tyre Phillips, G, Mississippi State
4 (143). Ben Bredeson, G, Michigan
5 (170). Broderick Washington Jr., DT, Texas Tech
6 (201). James Proche, WR, Southern Methodist
7 (219). Geno Stone, S, Iowa
Patrick Queen was a gift from the Saints. They have a very good center and solid guards, had a need at inside linebacker, but for some reason took a center, that we think was overrated.
The Queen pick is a perfect example of when need meets value. It was their biggest need and they sat and waited and he fell to them. It was probably one of the easiest picks for a team this year.
The pick that is most telling is J.K. Dobbins in the second. This team already runs the ball very well, and probably should have addressed some other needs here, but there might very well be a good reason. In two playoff games, defensive coordinators have learned to fluster Lamar Jackson by making him process a lot of info. If the Ravens can confidently switch to a run game that features power, speed, and deception, they can flip the script on opposing coordinators.
Buffalo Bills 2020 NFL Draft Grade: "Slow and Steady"
2 (54). A.J. Epenesa, DE, Iowa
3 (86). Zack Moss, RB, Utah
4 (128). Gabriel Davis, WR, UCF
5 (167). Jake Fromm, QB, Georgia
6 (188). Tyler Bass, K, Georgia Southern
6 (207). Isaiah Hodgins, WR, Oregon State
7 (239). Dane Jackson, CB, Pittsburgh
The Bills made their big move in free agency, and had to wait until the second round pick on a player many had going in the first round. The fact is that A.J. Epenesa is not every defense's cup of tea. However, he is perfect for the Bills' defense, and is going to cause trouble for the young QB's in the division.
Running back was not a pressing need, but the Bills want to pound the ball, and Moss is a relentless, powerful weather that will thrive in bad weather.
The Fromm pick could be seen as a questionable pick, but it should be extremely valuable for the Allen. Fromm is a smart, high character QB that can essentially be Allen's #2 man for years to come. If Fromm can accept his role, which all signs suggest he will, this will be a tremendous help to their week by week game planning and prep.
Carolina Panthers 2020 NFL Draft Grade: "Extreme Bias"
1 (7). Derrick Brown, DT, Auburn
2 (38). Yetur Gross-Matos, DE, Penn State
2 (64). Jeremy Chinn, S, Southern Illinois
4 (113). Troy Pride Jr., CB, Notre Dame
5 (152). Kenny Robinson Jr., S, West Virginia
6 (184). Bravvion Roy, DT, Baylor
7 (221). Stantley Thomas-Oliver III, CB, Florida International
Drafting heavy even at one position can be exciting in the offseason and for fans, but has some major downsides. Drafting completely on one side of the ball is surely going to cause some problems down the line.
Before going into that, if you look at the picks on their own, it was an exceptional draft. Brown, Gross-Matos, and Chinn are all exceptional prospects that will immediately improve the talent on defense.
The rub is that maintaining the talent on an NFL team is about balance. Not just with talent, but also with salaries, contracts, age, etc. If you allocate all of your resources too heavy at any point in the team building process, it becomes like blowing a tire when driving down the road. This will be a year with no top prospects on offense to develop. You now have a grouping of young defensive prospects that are developing along the same learning curve. There is a reason teams don't do this, even when needs are primarily on one side of the ball.
Chicago Bears 2020 NFL Draft Grade: "Expecting Different Results?"
2 (43). Cole Kmet, TE, Notre Dame
2 (50). Jaylon Johnson, CB, Utah
5 (155). Trevis Gipson, DE, Tulsa
5 (163). Kindle Vildor, CB, Georgia Southern
5 (173). Darnell Mooney, WR, Tulane
7 (226). Arlington Hambright, G, Colorado
7 (227). Lachavious Simmons, G, Tennessee State
At least ONE of these two things is true: Pace can't evaluate tight ends, or Nagy doesn't know how to use them. Nagy was able to use a TE very well in KC, but how much influence did he really have there? Either way, the Kmet pick was a missed opportunity to address other needs on their roster, especially because he was not an elite TE prospect that particularly stood out from the crowd.
Jaylon Johnson, was an exceptional value at 50, and should have gone in the first round considering the prospects that went there. With the increased amount of quick passes, CB's need to disrupt routes early. Johnson is a perfect corner for the new style NFL offensives.
The clock might be ticking on Pace in Chicago. A year ago this team was a favorite to go to the Superbowl. Now, fans and media are starting to count up the QB's that Pace overlooked, and the big free agency moves are tarnishing as the losses pile up.
Cincinnati Bengals 2020 NFL Draft Grade: "Methodical"
1 (1). Joe Burrow, QB, LSU
2 (33). Tee Higgins, WR, Clemson
3 (65). Logan Wilson, LB, Wyoming
4 (107). Akeem Davis-Gaither, LB, Appalachian State
5 (147). Khalid Kareem, DE, Notre Dame
6 (180). Hakeem Adeniji, G, Kansas
7 (215). Markus Bailey, LB, Purdue
The Bengals did a lot of under the radar work to prepare for their first pick. They instilled some confidence in Burrow that they are dedicated to winning, and make some big splashes in free agency.
The Burrow to Higgins to Wilson string of picks were all very solid and they didn't overthink the start of the draft. They are getting back their tackle prospect that they lost before ever getting on the field, but it is fair to ask why they didn't add a pick there with their second round pick. Higgins is a fine addition, but they probably could have gotten sound WR prospects in the fourth and fifth rounds.
Overall, the Bengals had a thoughtful, methodical draft with seven prospects that all have a very good chance to make the roster.
Cleveland Browns 2020 NFL Draft Grade: "Return to Normalcy"
1 (10). Jedrick Wills Jr., T, Alabama
2 (44). Grant Delpit, S, LSU
3 (88). Jordan Elliott, DT, Missouri
3 (97). Jacob Phillips, LB, LSU
4 (115). Harrison Bryant, TE, Florida Atlantic
5 (160). Nick Harris, C, Washington
6 (187). Donovan Peoples-Jones, WR, Michigan
What a difference a year makes. After two years of John Dorsey's foolhardy draft and free agency moves, the Browns have had a steady and logical offseason, including this draft.
It would be fair to say that the Browns did not expect Wills to fall to them at the 10th pick, and it was surely one of the easiest picks to make in this draft. Even before their starting left tackle decided to play Pablo Escobar, this team had a glaring need at tackle. After getting a stellar right tackle in free agency, the Browns have finally turned their biggest weakness into a strength.
Delpit is a bit of a risk in the second. Is there a real concern about his tackling ability and instincts or was it simply a lingering effect of injuries? On its own it is a fair gamble, but just last year they grabbed a defensive back from LSU that can't tackle. Delpit is probably worth the risk here, but there were some other safeties available that might have been a safer choice.
Elliot was a great value, and a very much needed addition. There are some rumors that some teams were trying to move up to grab him when the Browns made the pick. Bryant would have been a questionable pick if taken any earlier, but understand the value there was just too good to pass up.
Dallas Cowboys 2020 NFL Draft Grade: "Lucky Fall of the Chips"
1 (17). CeeDee Lamb, WR, Oklahoma
2 (51). Trevon Diggs, CB, Alabama
3 (82). Neville Gallimore, DT, Oklahoma
4 (123). Reggie Robinson II, CB, Tulsa
4 (146). Tyler Biadasz, C, Wisconsin
5 (179). Bradlee Anae, DE, Utah
7 (231). Ben DiNucci, QB, James Madison
The Cowboys got themselves caught in quite a pickle when their turn in the first round came around. They really didn't have WR as a major need, and had big needs at corner, defensive end, and at center.
However, sometimes you just can't pass up a prospect. CeeDee Lamb is a special talent at WR. It is absolutely not a "no brainer" that they had to draft him. First, they have two very solid WR's right now, one of which they just gave a big contract to. Second, they lost a lot of talent in free agency and their needs are pretty severe.
With a decision to make, they pulled the trigger on the elite WR prospect. What helped with the overall draft perception is that somehow teams passed on Diggs, and they were able to get a top corner prospect that has tremendous upside in the second round.
Gallimore in the third round was another nice addition, and they were lucky that he was there when they picked.
The two picks that seemingly "fell" to them in the fourth and fifth rounds are something to look at. The concept of teams getting an incredible value because some prospect fell 2-3 rounds lower than where they were thought to gone is generally fool's gold. Biadasz may have gotten the honors, but he is a big drop off from Frederick. He simply is not a plus player, even though he is a plus name.
A similar situation occurred with Bradlee Anae. It may seem like this tremendous, top talent fell out of the sky for the Cowboys. The fact is, that many other teams with needs for defensive end passed him over for lesser known prospect time and time again. There is a reason for that.
Denver Broncos 2020 NFL Draft Grade: "Late Returns"
1 (15). Jerry Jeudy, WR, Alabama
2 (46). KJ Hamler, WR, Penn State
3 (77). Michael Ojemudia, CB, Iowa
3 (83). Lloyd Cushenberry III, C, LSU
3 (95). McTelvin Agim, DT, Arkansas
4 (118). Albert Okwuegbunam, TE, Missouri
5 (178). Justin Strnad, LB, Wake Forest
6 (181). Netane Muti, G, Fresno State
7 (252). Tyrie Cleveland, WR, Florida
7 (254). Derrek Tuszka, DE, North Dakota State
The Broncos now have four exceptional wide receiver prospects that are young and cheap as well. The start of this draft seemed liked it was going to be one loved by the media and some fans due to the wow factor but then end up being a draft of ignoring other glaring needs. Whether by design or by luck, the picks of Cushenberry and Muti nullified those concerns. Was probably a little bit of both.
Jeudy was a gift, and will perfectly pair with Sutton. This 1-2 punch should be the focus of their offense for years to come. Hamler will feast off of the attention that these two are given. Albert O was viewed by many trusted names in the NFL community as the TE with the most upside, and will now be paired with Fant to be another 1-2 punch.
Going back to their interior offensive linemen, this was a major concern going in. Glasgow is ok, but they probably over paid for him in free agency. This team has one major question going into the season- Garett Bolles. If he can finally put it all together, this could be a devastating offensive line. If not, there will be valid questions on why this position wasn't addressed in the draft.
Detroit Lions 2020 NFL Draft Grade: "Risk Averse"
1 (3). Jeff Okudah, CB, Ohio State
2 (35). D'Andre Swift, RB, Georgia
3 (67). Julian Okwara, LB, Notre Dame
3 (75). Jonah Jackson, G, Ohio State
4 (121). Logan Stenberg, G, Kentucky
5 (166). Quintez Cephus, WR, Wisconsin
5 (172). Jason Huntley, RB, New Mexico State
6 (197). John Penisini, DT, Utah
7 (235). Jashon Cornell, DT, Ohio State
Quinn did not have the luxury of attempting a single shenanigan in this draft. He and Patricia are on a very short leash, so his draft experiments had to be put on hold until they start winning. And apparently, that strategy was implemented very well in this draft.
It would have been good to see them get something from Miami for a move back to five. The Dolphins were foolish to not move up, but it ended up working out for them. Regardless, Okudah was the smart pick at three. This team depends on corners that can play press man, and they aren't easy to find. Okudah is what a corner would look like if Patricia could design one from scratch.
Swift being available put them in an interesting position. It wasn't a primary need, but a need nonetheless. They were smart to go with the best player available, and ended up finding quality prospects at glaring needs later in the draft.
The back to back guard picks in the middle rounds must have been very satisfying for the fan base. They have an all world center, but really needed an upgrade at both guard spots. They now have a nice mix of dependable veterans and young talent there.
Perhaps one of the best value picks in this draft was run stuffing defensive tackle Penisini out of Utah in the sixth round. While other bigger name two gapping DT's went throughout the early and mid rounds, Penisini, who was actually one of the best DT's agains the run in college, went undrafted. The Lions got a steal here.
Green Bay Packers 2020 NFL Draft Grade: "The First Step is the Hardest"
1 (26). Jordan Love, QB, Utah State
2 (62). AJ Dillon, RB, Boston College
3 (94). Josiah Deguara, TE, Cincinnati
5 (175). Kamal Martin, LB, Minnesota
6 (192). Jon Runyan, G, Michigan
6 (208). Jake Hanson, C, Oregon
6 (209). Simon Stepaniak, G, Indiana
7 (236). Vernon Scott, S, TCU
7 (242). Jonathan Garvin, DE, Miami (FL)
Shocking draft. Yes, shocking that the Packers didn't draft a WR. That is actually not a joke, what were they thinking not diving into this rich WR class and getting at least one young receiving talent?
But, the talk of the draft is the Packers moving up and drafting Jordan Love. Are they moving on from Rodgers in the near future? Regardless of what they say, the answer could be yes.
Why would they move on from a SB winning QB that seems to have a lot more in the tank? The answer is probably twofold:
As much as Rodgers still shows brilliance on the field, it comes in bunches. No QB has been as wildly up and down with his on the field performance as Rodgers has been in recent years. This is definitely not helped by some bad free agency and draft moves, but there are long stretches the last few years where he simply isn't very good.
Aaron Rodgers is a very, very difficult person to work with. This goes beyond a quirk. Front office people, coaches, teammates keep getting pushed out because of him, and he isn't delivering the team a championship again to sustain that level of power. Ex teammates, coaches, management offer very politically correct comments about him, but he has none of the praise that a QB of his stature should have compared to guys like the Mannings, Brady, Brees, Favre, etc. The fact of the matter is that he the jerk that is the last man standing and everyone has had it.
Houston Texans 2020 NFL Draft Grade: "Bounce Back"
2 (40). Ross Blacklock, DT, TCU
3 (90). Jonathan Greenard, LB, Florida
4 (126). Charlie Heck, T, North Carolina
4 (141). John Reid, CB, Penn State
5 (171). Isaiah Coulter, WR, Rhode Island
Bill O'Brien has been raked over the coals in the offseason, but there should be little criticism of this year's draft. Without a lot of draft capital, he was able to get some pieces that can contribute right away, even with a shortened offseason.
Blacklock is interesting in that his speciality is one gapping from the defensive tackle position. This isn't necessarily the way that the Texans have approached their defensive strategy. Blacklock represents an understanding that, in order to beat teams like KC, they are going to have to get more pressure on opposing QB's from anywhere they can.
After signing Tunsil to a long term contract, grabbing Heck in the fourth round is an under the radar move that could help solidify an offensive line that the Texans have had as a strength for years. Heck might not be a star, but he is technique sound and dependable. Instead of constantly trying to repair their o-line, the Texans are getting more toward having a deep unit.
Indianapolis Colts 2020 NFL Draft Grade: "Fortune Favors the Bold"
2 (34). Michael Pittman Jr., WR, USC
2 (41). Jonathan Taylor, RB, Wisconsin
3 (85). Julian Blackmon, S, Utah
4 (122). Jacob Eason, QB, Washington
5 (149). Danny Pinter, G, Ball State
6 (193). Robert Windsor, DT, Penn State
6 (211). Isaiah Rodgers, CB, Massachusetts
6 (212). Dezmon Patmon, WR, Washington State
6 (213). Jordan Glasgow, LB, Michigan
The Colts made a huge move on both sides of the ball in the offseason, and continued to be very bold during the draft. The theme of their draft is their top two picks- proof positive they are giving Rivers every opportunity to win this year.
Pittman is the ultimate counter to the skillset of Hilton and Campbell. Where those two guys offer elite speed, Pittman is a tall, powerful receiver that will feast on the open field provided by their speedsters.
Taylor might not make it to a second contract, this guy has been used extensively in college. And the Colts couldn't care less about that. In fact, could see the Colts running him until his legs fall off as long as Rivers is there. A powerful, fast runner, Taylor showed that he is a smooth receiver at the Combine, and could very well end up being the offensive MVP this year.
Jacksonville Jaguars 2020 NFL Draft Grade: "Reboot, Day 1"
1 (9). CJ Henderson, CB, Florida
1 (20). K'Lavon Chaisson, LB, LSU
2 (42). Laviska Shenault Jr., WR, Colorado
3 (73). Davon Hamilton, DT, Ohio State
4 (116). Ben Bartch, T, St. John's (MN)
4 (137). Josiah Scott, CB, Michigan State
4 (140). Shaquille Quarterman, LB, Miami (FL)
5 (157). Daniel Thomas, S, Auburn
5 (165). Collin Johnson, WR, Texas
6 (189). Jake Luton, QB, Oregon State
6 (206). Tyler Davis, TE, Georgia Tech
7 (223). Chris Claybrooks, CB, Memphis
If there was a team that simply needed a lot of picks, and to hit on most of them, regardless of whether they found "stars" it was the Jaguars. They had needs everywhere going into the draft, which made them one of the more entertaining teams to watch, all three days.
Henderson is not as physical as Okudah, but in all other areas had comparable skills. They desperately need to hit on a CB now, and he was the obvious pick for them at 9. They may have found a great value in the 4th at that position as well. Scott was coached in an NFL type defense, and should be ready to compete for a starting job this year.
With the Jaguars second pick in the first round and the next two picks, they got tougher, and hopefully found the football character they have been missing in many players that they have assembled the last few years.
Bartch is one of the most promising small school prospects to come out in years. They will be tempted to thrust him into action quickly due to need, but he probably needs at least a year to develop to the big jump in level of competition.
Kansas City Chiefs 2020 NFL Draft Grade: "Why Not?"
1 (32). Clyde Edwards-Helaire, RB, LSU
2 (63). Willie Gay Jr., LB, Mississippi State
3 (96). Lucas Niang, T, TCU
4 (138). L'Jarius Sneed, S, Louisiana Tech
5 (177). Michael Danna, DE, Michigan
7 (237). Bopete Keyes, CB, Tulane
Championship teams and teams with loaded rosters are judged differently than others when it comes to the draft. That is a fair analysis of the Chiefs' 2020 NFL draft.
Clyde Edwards-Helaire was an inspired selection, and thought that how they scouted him in comparison to Westbrook was very revealing. He is going to cause many sleepless nights for defensive coordinators – not just because of his skillset on his own, but because he is that last piece to account for after teams scheme to contain the powerful passing game.
The next two picks were risks that only a championship team or a team with a loaded roster should make. Willie Gay is the type of very low character prospect that Andy Reid has shown an ability to turn around. However, this pick doesn't help to put to rest the label of enabler, even if the SB ring seemed to erase the habit of giving abusers huge contracts.
Niang is a first round talent at offensive tackle. His injuries, however, might be more than a bump in the road. It is a risk that they can take that could pay off huge if he heals up fully.
One quiet move is the undrafted free agent signing of Darryl Williams. They made sure to get him quickly and gave him a lot of money to sign after the draft. This is a powerful, versatile interior offensive lineman, that could also play right tackle for them. One of the best UFA signings this year.
Las Vegas Raiders 2020 NFL Draft: "Hmmm"
1 (12). Henry Ruggs III, WR, Alabama
1 (19). Damon Arnette, CB, Ohio State
3 (80). Lynn Bowden Jr., WR, Kentucky
3 (81). Bryan Edwards, WR, South Carolina
3 (100). Tanner Muse, S, Clemson
4 (109). John Simpson, G, Clemson
4 (139). Amik Robertson, CB, Louisiana Tech
Mike Mayock could draft a turnip and people in the national "draft media" would praise him. The reality is that although he hit on a few picks, he has not made the most of his bounty of draft capital that he has had the last two years.
Ruggs was a bit of a surprise, but very much can see the pick here. He is more than just some "Al Davis" blind speed selection. Ruggs is a catch and run super threat and worthy of the first WR going this year.
Arnette is a talented CB, but if you compare him to the other prospects on the board, was a now established Mayock reach. Bowden is a versatile offensive weapon, that can be used all over the offense, and can serve as a QB in case of emergency. However, turning around and using another pick on a receiver with the next pick on Edwards was a wasted opportunity to address other needs. Edwards is a nice prospect, but not special in any particular area.
Following that head scratcher, Mayock followed it up with a tremendous reach in Tanner Muse, a player not expected to be much more than a special teams ace. In typical confounding Mayock manner, he followed that up with an excellent value meets need pick in Simpson.
For the Raiders to take the next step in how they draft players, they need to better grasp the concept of Opportunity Cost and also expand their scouting resources beyond Clemson, South Carolina.
Los Angeles Chargers 2020 NFL Draft Grade: "Phew!!!"
1 (6). Justin Herbert, QB, Oregon
1 (23). Kenneth Murray, LB, Oklahoma
4 (112). Joshua Kelley, RB, UCLA
5 (151). Joe Reed, WR, Virginia
6 (186). Alohi Gilman, S, Notre Dame
7 (220). K.J. Hill, WR, Ohio State
There were two ways to look at the Chargers roster before the draft: 1. They have a loaded roster and just need a QB. 2. They are nowhere because no matter what they have on their roster, they don't have a QB. All that doesn't seem to matter now as they drafted their QB of the future.
Both the Dolphins and the Chargers played it cool and waited to see if a QB would drop to them. It was a stupid strategy by both, but it did work out for both. Yes, the "ends justifying the means" is actually a quote of derision, not a life lesson that many use it as.
Regardless, the Chargers have their QB and can move forward with the luxury of developing him behind Tyrod Taylor. Taylor is dependable, takes care of the ball and will be a great mentor to Herbert. Prospects with the talent of Herbert don't come around for teams that often, and now he is in the hands of the Chargers coaching staff.
Moving up for Murray was an interesting move. Queen is probably the better prospect in terms of skillset, but the Chargers obviously view his off the charts character and leadership abilities as enough to use assets to go up and get him. He will be the leader of that defense for a decade.
Los Angeles Rams 2020 NFL Draft Grade: "Cost Cutting"
2 (52). Cam Akers, RB, Florida State
2 (57). Van Jefferson, WR, Florida
3 (84). Terrell Lewis, LB, Alabama
3 (104). Terrell Burgess, S, Utah
4 (136). Brycen Hopkins, TE, Purdue
6 (199). Jordan Fuller, S, Ohio State
7 (234). Clay Johnston, LB, Baylor
7 (248). Sam Sloman, K, Miami (OH)
7 (250). Tremayne Anchrum, G, Clemson
We have been forecasting this for the last few years, but the Rams are crawling out of contract hell right now. You have to give them full credit, as they made bold moves that got them to the SuperBowl. But, they didn't win, and the piper is having to be paid.
Three draft picks for the Chargers could be viewed as some of the best value picks of the draft: Akers, Jefferson, and Hopkins. This is a stunning addition of talent at three important positions. If these three stick, it will allow them to quickly get younger and cheaper, while adding tremendous amounts of talent.
Lewis from Alabama was the one big risk they took, and it should be worth it. The Chargers will have to do whatever they can to keep him healthy, and if he can stay on the field, he will devastate opposing offenses. He is one of the top high risk/high reward prospects in the draft.
Miami Dolphins 2020 NFL Draft Grade: "Take a Second Look"
1 (5). Tua Tagovailoa, QB, Alabama
1 (18). Austin Jackson, T, USC
1 (30). Noah Igbinoghene, CB, Auburn
2 (39). Robert Hunt, T, Louisiana
2 (56). Raekwon Davis, DT, Alabama
3 (70). Brandon Jones, S, Texas
4 (111). Solomon Kindley, G, Georgia
5 (154). Jason Strowbridge, DE, North Carolina
5 (164). Curtis Weaver, DE, Boise State
6 (185). Blake Ferguson, C, LSU
7 (246). Malcolm Perry, WR, Navy
The Miami Dolphins draft is not being viewed as it should be. First, their move to stay put at the fifth pick and not move up to secure Tua was poorly conceived. Yes, it worked out beautifully, but they should have played it smarter and not taken any chances on losing out on their future franchise players.
Next, their other two first round picks are steps backward. They had one of the best young left tackles in the league and had the money to sign him. They traded him for a very good, but still unproven, and with question marks prospect. Next, after trading away one of the best young, and proven, defensive backs, they then signed one in free agency. They use more salary on their top two corners than any other team in the league, and THEN use another first round pick on an unproven prospect to play as their third corner? All they did with their other two first round picks was to trade apples for worse apples.
The Dolphins' picks after the first round were a nice match of value to need, and Hunt and Kindley, in particular, should both compete for starting jobs sooner rather than later.
With all of their draft picks, it was peculiar that they didn't draft a running back. This would have been an excellent usage of their third first round pick. They do have Jordan Howard, which was a nice pick up in free agency, but could use a dynamic talent there. Instead they made a trade with San Francisco for Breida. This is fine, but Breida is most likely the product of a Shanahan scheme where RB's thrive, and go elsewhere and fizzle.
Minnesota Vikings 2020 NFL Draft Grade: "Manna from Heaven"
1 (22). Justin Jefferson, WR, LSU
1 (31). Jeff Gladney, CB, TCU
2 (58). Ezra Cleveland, T, Boise State
3 (89). Cameron Dantzler, CB, Mississippi State
4 (117). D.J. Wonnum, LB, South Carolina
4 (130). James Lynch, DE, Baylor
4 (132). Troy Dye, LB, Oregon
5 (169). Harrison Hand, CB, Temple
5 (176). K.J. Osborn, WR, Miami (FL)
6 (203). Blake Brandel, G, Oregon State
6 (205). Josh Metellus, S, Michigan
7 (225). Kenny Willekes, DE, Michigan State
7 (244). Nate Stanley, QB, Iowa
7 (249). Brian Cole II, S, Mississippi State
7 (253). Kyle Hinton, G, Washburn
You can actually have too many draft picks. The Vikings absolutely found some excellent prospects in this draft, some falling to them inexplicably, but at a certain point you are going to see better returns if you bundle some picks and move up rather than spray and pray a bunch of late round picks that have little chance of making the roster.
The Vikings draft started out with a gift from the skies, as Jefferson fell to them at the 22nd pick. Even if they got calls when their pick came up, they surely would have had to have been offered quite the haul to pass up on him. Within a few months, they got younger, less expensive, better mannered and maybe more talented at their WR core.
Gladney is a twitchy, very athletic corner, but it is fair to say there were a few better prospects at that spot. However, Zimmer knows what he likes at corner, and must have found qualities that fit his desired traits at the position.
The Vikings must have been ecstatic again to be able to get Cleveland at the 58th pick. Together with Jefferson, these two picks really make for a successful draft.
Reading through the Vikings' draft, Jefferson and Cleveland stand out, with a number of "blah, blah, blahs", but two other names really stand out. Lynch is a relentless pass rusher that can play on the outside or move inside. Also, Willekes was a tremendous value where they got him. He has a lot of Jared Allen type qualities, and could thrive in Zimmer's defense.
New England Patriots 2020 NFL Draft Grade: "See Need, Fix Need"
2 (37). Kyle Dugger, S, Lenoir-Rhyne
2 (60). Josh Uche, LB, Michigan
3 (87). Anfernee Jennings, LB, Alabama
3 (91). Devin Asiasi, TE, UCLA
3 (101). Dalton Keene, TE, Virginia Tech
5 (159). Justin Rohrwasser, K, Marshall
6 (182). Mike Onwenu, G, Michigan
6 (195). Justin Herron, G, Wake Forest
6 (204). Cassh Maluia, LB, Wyoming
7 (230). Dustin Woodard, C, Memphis
The Pats needed linebackers and tight ends desperately in this draft, and they attacked those needs ferociously. They use three safeties often, and had a need there as well, but addressed that with their first pick.
The key to the Patriots' draft prospect overall profile is something that was mentioned in the broadcast often – versatility. This is especially prominent with their linebackers and tight ends. Linebackers are expected to play north south east and west, and need to be smart. Tight ends need to be versatile in terms of being matchup nightmares in coverage. They can't just be big inline blockers and smaller move tight ends. All of the prospects that they drafted at those positions fit the bill.
An interesting aspect of the draft was the double dipping on guards. It isn't a pressing need, but it does illuminate a bit on how New England values interior offensive line play, much like the Saints.
New Orleans Saints 2020 NFL Draft Grade: "Missed Opportunity"
1 (24). Cesar Ruiz, C, Michigan
3 (74). Zack Baun, LB, Wisconsin
3 (105). Adam Trautman, TE, Dayton
7 (240). Tommy Stevens, QB, Mississippi State
The Saints have been one of the best drafting teams the last few years, but there were some very questionable moves this year.
Mickey Loomis has been very petulant leading up the draft, complaining about league decisions and leaking league communications to Adam Schefter to spite the commissioner, that he has an obvious dislike toward. Not sure how this reflected on some poor decisions that they made in the draft, but this was an out of character year for them.
The Saints recently added a solid center that has played very well for them. They have also re-signed a key lineman, and have otherwise very solid player up and down the line. They had a singular, glaring need at linebacker, and had Queen fall to them. Instead, they grab a center, and gift Queen to the Vikings.
There has been talk that Ruiz will be used at guard, but if so, it makes the move just as puzzling. The Saints are well known for drafting huge guards that they find in middle rounds. This draft was loaded with prospects that fit this mold. It might have simply come down to Loomis having a bad night.
The fact that Baun fell out of the first round and all the way down to 74 was explained a bit later in the draft and slowly leaking out… there might be some more medical concerns than what the media and fans knew about. If that is all sour grapes, the Saints got one of the steals of the draft.
New York Giants 2020 NFL Draft Grade: "Moderation in Everything"
1 (4). Andrew Thomas, T, Georgia
2 (36). Xavier McKinney, S, Alabama
3 (99). Matt Peart, T, Connecticut
4 (110). Darnay Holmes, CB, UCLA
5 (150). Shane Lemieux, G, Oregon
6 (183). Cam Brown, LB, Penn State
7 (218). Carter Coughlin, DE, Minnesota
7 (238). T.J. Brunson, LB, South Carolina
7 (247). Chris Williamson, CB, Minnesota
7 (255). Tae Crowder, LB, Georgia
There was a lot, a lot of buzz that Thomas was going to be the first tackle taken in the draft the days leading up to it. We didn't change our mocks, but probably should have considering the buzz. Thomas was the safe pick among a small group of tackle prospects with varying traits. The fact is that the Giants simply couldn't miss here, and grabbed a reliable, ready to go tackle that they have needed for years.
With their next few picks, the Giants got the best safety in the draft, and an excellent tackle that has a ton of upside. The Peart pick – taking a low floor, high ceiling tackle to supplement their safe pick in the first round was a brilliant move.
New York Jets 2020 NFL Draft Grade: "You Solve a Need, and You Solve a Need"
1 (11). Mekhi Becton, T, Louisville
2 (59). Denzel Mims, WR, Baylor
3 (68). Ashtyn Davis, S, California
3 (79). Jabari Zuniga, DE, Florida
4 (120). La'Mical Perine, RB, Florida
4 (125). James Morgan, QB, Florida International
4 (129). Cameron Clark, G, Charlotte
5 (158). Bryce Hall, CB, Virginia
6 (191). Braden Mann, P, Texas A&M
The Jets addressed their two monumental needs with two uber talented prospects with their first two selections. Becton was caught in a goofy offensive scheme at college, and was moved back and forth from the right to left side, unable to settle on a position. He should finally get to fulfill his potential on the left side.
Other than Redskins at 2, no team probably rushed their pick in faster than the Jets did with Mims at 59. – Can only imagine the relief and delight that Jets fans had after their first two picks were completed.
The final two picks could be very important to the success of the franchise in the near future. Bryce Hall is a first round talent that is recovering from a terrible injury. When fully healed, he could end up as a starting corner with ProBowl potential.
Finally, Mann is a true difference making punter. Often overlooked in drafts, a truly special punter can change games far more than generally perceived.
Philadelphia Eagles 2020 NFL Draft Grade: "Risky Business"
1 (21). Jalen Reagor, WR, TCU
2 (53). Jalen Hurts, QB, Oklahoma
3 (103). Davion Taylor, LB, Colorado
4 (127). K'Von Wallace, S, Clemson
4 (145). Jack Driscoll, T, Auburn
5 (168). John Hightower, WR, Boise State
6 (196). Shaun Bradley, LB, Temple
6 (200). Quez Watkins, WR, Southern Miss
6 (210). Prince Tega Wanogho, T, Auburn
7 (233). Casey Toohill, DE, Stanford
Howie Roseman is an exceptional talent evaluator that has won a SuperBowl. But, every great talent evaluator has a weakness… for many it is just kickers, and some great GM's just can't pick a QB. For Roseman, it is wide receivers.
Yes, the Eagles got some very speedy wide receivers, especially if you believe Reagor's miraculous, unofficial improvement in his 40 at his virtual pro day. However, Reagor's career is going to be forever compared to Jefferson's, Aiyuk's, and even Pittman's.
The other point of discussion will be of the second round selection of Hurts. Hurts is an interesting prospect that is a proven winner, but all you have to do is to look at every prospect taken after him and judge that pick on what they could have had. They have a roster, that, with a few updates, can be in SuperBowl contention, and this was a missed opportunity to address a need.
Pittsburgh Steelers 2020 NFL Draft Grade: "All In"
2 (49). Chase Claypool, WR, Notre Dame
3 (102). Alex Highsmith, LB, Charlotte
4 (124). Anthony McFarland Jr., RB, Maryland
4 (135). Kevin Dotson, G, Louisiana
6 (198). Antoine Brooks Jr., S, Maryland
7 (232). Carlos Davis, DT, Nebraska
With the Claypool selection, the Steelers are definitely going all in for Big Ben to close out his career. Claypool can be used both as a wide receiver and as a tight end, and will cause matchup problems for opposing defenses.
McFarland adds a speed element to their running back core, which they could use very much. It does have be addressed, that just after dealing with character problems that they got rid of that they brought on another one.
Dotson was a very undervalued prospect in this draft. Picking him up at 135 is probably their best value pick of the draft.
The Steelers, with limited draft picks, were probably smart not to spend one on a quarterback. But, that is going to be something they will need to address next year.
San Francisco 49ers 2020 NFL Draft Grade: "Moving and Shaking"
1 (14). Javon Kinlaw, DT, South Carolina
1 (25). Brandon Aiyuk, WR, Arizona State
5 (153). Colton McKivitz, T, West Virginia
6 (190). Charlie Woerner, TE, Georgia
7 (217). Jauan Jennings, WR, Tennessee
The story of the 49ers draft can't be told without all of their moves before and after they draft. They moved out a DT, WR, and RB, lost a star LT to free agency, and then brought in another in a draft day trade.
With all of the activity before and during the draft, the 49ers made two franchise changing moves in the first round. They had to make some moves to avoid the SuperBowl hangover, and did exactly that. They got younger and far cheaper at defensive tackle, without taking a step back talent-wise. They added a wide receiver that can be used all over the offense and on special teams.
Shanahan gets the most out of his wide receivers and running backs, and one has to wonder if they are going to churn out trades for each year like they this year.
Seattle Seahawks 2020 NFL Draft Grade: "Time Will Tell"
1 (27). Jordyn Brooks, LB, Texas Tech
2 (48). Darrell Taylor, DE, Tennessee
3 (69). Damien Lewis, G, LSU
4 (133). Colby Parkinson, TE, Stanford
4 (144). DeeJay Dallas, RB, Miami (FL)
5 (148). Alton Robinson, DE, Syracuse
6 (214). Freddie Swain, WR, Florida
7 (251). Stephen Sullivan, TE, LSU
The draft is often full of interesting contradictions that you just simply have to wait to see how they play out. This is the case with the Seahawks first round pick of Jordyn Brooks. It is fair to suggest this is a reach for a player that they could have gotten about 20 picks later. Yet, the Seahawks deserve the benefit of the doubt as they have been excellent in drafting linebackers in the past. Time will tell.
The window to bring back Clowney might have officially closed with this draft as well. They found two prospects that dropped to them in Taylor and Robinson, and the roster could be set there.
A curious couple of moves was at tight end. They have Olsen and Dissly, and even two decent backups beyond that. By grabbing two more in this draft it could suggest that they weren't too happy with their starting options.
Tampa Bay Buccaneers 2020 NFL Draft Grade: "Tributes for the King"
1 (13). Tristan Wirfs, T, Iowa
2 (45). Antoine Winfield Jr., S, Minnesota
3 (76). Ke'Shawn Vaughn, RB, Vanderbilt
5 (161). Tyler Johnson, WR, Minnesota
6 (194). Khalil Davis, DT, Nebraska
7 (241). Chapelle Russell, LB, Temple
7 (245). Raymond Calais, RB, Louisian
The move up one pick to secure Wirfs was a true grown up GM decision. Wirfs falling to them must have been a dream, and even if they knew that the team in front wasn't going to take him, they couldn't take the chance of another team stealing him.
Didn't buy the hype of Winfield in the first round, but having him there at 45 was another major stroke of luck for the Bucs. Partly due to the injury, but also because of talent, the Bucs were awful in pass defense last year. Winfields will immediately improve that.
Tampa Bay has a strong front seven, and Davis will make that even better. He opened some eyes at the Combine, and will be an excellent rotational player.
Tennessee Titans 2020 NFL Draft Grade: "Not So Sure About That"
1 (29). Isaiah Wilson, T, Georgia
2 (61). Kristian Fulton, CB, LSU
3 (93). Darrynton Evans, RB, Appalachian State
5 (174). Larrell Murchison, DT, N.C. State
7 (224). Cole McDonald, QB, Hawaii
7 (243). Chris Jackson, S, Marshall
No team surged more than the Titans did last year. They have drafted well, and they "zigged" when everyone else "zagged" and shocked the league with a power run game. However, this does look look a reach, followed by a bad fit, followed by a reach in this draft.
Wilson a mauler and true right tackle. But, in no way did he separate himself from a slew of other prospects that could have been gotten throughout the next 3-4 rounds. This was probably one of the biggest reaches of the first few rounds.
Tennessee then followed that up with Fulton, who went about where he should have probably, but he doesn't seem to be a fit. Fulton has huge bust potential, and doesn't have that fierce quality that they look for. PErhaps they can bring that out of him.
Next, they grabbed a running back that can complement their star power back. But, looking after this pick, there were many prospects that fit this criteria, and they could have addressed a different need here.
Washington Redskins 2020 NFL Draft Grade: "Solid and Steady"
1 (2). Chase Young, DE, Ohio State
3 (66). Antonio Gibson, WR, Memphis
4 (108). Saahdiq Charles, T, LSU
4 (142). Antonio Gandy-Golden, WR, Liberty
5 (156). Keith Ismael, C, San Diego State
5 (162). Khaleke Hudson, LB, Michigan
7 (216). Kamren Curl, S, Arkansas
7 (229). James Smith-Williams, DE, N.C. State
The Redskins didn't necessarily need Chase Young, but this was a slam dunk pick. They now have a lot of talent on their defensive line, and for now this is the focus of the team. They are five deep now, but it should be noted that the talent didn't match the production last year. Their might be weak link on that defensive line that has been the beneficiary of the talent around them.
The rest of the draft for the Redskins was logical, good fit pick after pick. Charles has some concerns, but is going to the best place to get himself straight. They need him to perform well, or else they will be looking again next year for a left tackle.
Hudson will be in heaven operating behind and around that defensive line. If they can limit their pass rush to 3 or 4 the rest of that defeense will flourish.