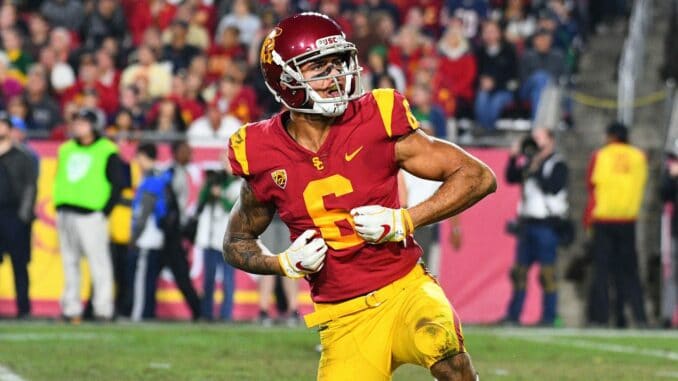 Scouting Report: Michael Pittman, Jr.
School: USC Position: Wide Receiver Class: Junior Height: 6'4″ Weight: 220 Projected Draft Round: 3-5
Scouting Report:
Quintessential post up, box out, jump ball receiver in the draft. Has a rare combination of size, speed, and athleticism that makes him extremely effective at the point of the catch. On some teams might be used as a move TE, but his rare speed for his size pushes him more toward the receiver position, where he can be used effectively on the outside, not just as a decoy. Possesses excellent body control and with his large catch radius and soft hands, rarely loses out on contested balls. Has some injury concerns, and will need to stay healthy in order to alleviate concerns in that regard.
Michael Pittman Jr. Highlights