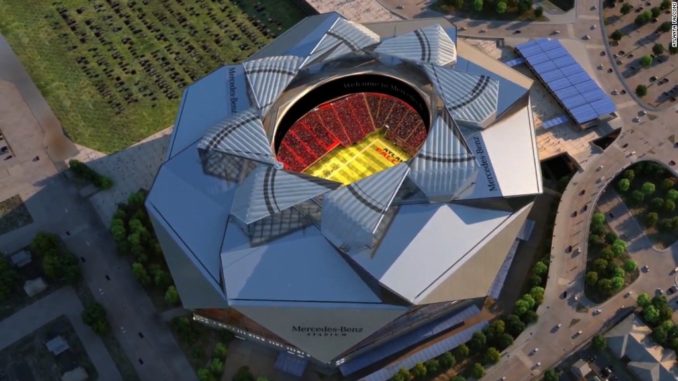 Atlanta Falcons 2020 NFL Draft
Atlanta Falcons 2020 NFL Draft: Atlanta Falcons 2020 mock drafts, last year draft recap, Atlanta Falcons draft needs, 2020 draft trades.
Salaries / Contracts
Up to Date Salary Cap Info | Up to Date Contract Info
Atlanta Falcons 2020 NFL Draft Grade: "Return to Tough"
1 (16). A.J. Terrell, CB, Clemson
2 (47). Marlon Davidson, DE, Auburn
3 (78). Matt Hennessy, C, Temple
4 (119). Mykal Walker, LB, Fresno State
4 (134). Jaylinn Hawkins, S, California
7 (228). Sterling Hofrichter, P, Syracuse
The offensive line for Atlanta was a big issue for them last year, but that was due mainly to injuries early on. There was a lot of talk about them needing to go heavy with the O-line, but it wasn't really a huge need. Hennessy was a great value pick with the 78th pick.
While some other teams reached for CB in the first, Terrell was a sound pick with the 16th pick. This is an excellent replacement for Trufant, and should be ready to play from day 1. Davidson was not going to go too early because he is not an elite pass rusher on the edge, but is a versatile defensive lineman that can wall up against the run on the outside, and move inside and offer a balance of 1 and 2 gapping skills up the middle. They may even want to permanently move him to the inside for that purpose.
Atlanta Falcons 2020 NFL Draft: Last Year's Draft
1-14: Chris Lindstrom, G (Boston College)
1-31: Kaleb McGary, T (Washington)
4-111: Kendall Sheffield, CB (Ohio State)
4-135: John Cominsky, DE (Charleston)
5-152: Qadree Ollison, RB (Pittsburgh)
5-172: Jordan Miller, CB (Washington)
6-203: Marcus Green, RB (Louisiana-Monroe)
Atlanta Falcons 2020 NFL Draft: 2018 Draft
1-26: Calvin Ridley, WR (Alabama)
2-58: Isaiah Oliver, CB (Colorado)
3-90: Deadrin Senat, DT (USF)
4-126: Ito Smith, RB (Southern Mississippi)
6-194: Russell Gage, WR (LSU)
6-200: Foyesade Oluokun, S (Yale)
Draft Grade: Protect the Franchise
The Falcons were very clear with their first two picks in this draft: they need to protect their QB and establish the run by adding two offensive linemen.
Lindstrom and McGary will both push for starting roles next year, and are physical, tough players.
Sheffield is very raw, but very talented. He won't see the field in the secondary until he learns the position better, but his ceiling is very high.
They added two running backs late, and seem to want to get to more of a committee of backs, much like the Patriots do instead of focusing on one featured back.
GM: Thomas Dimitroff
Head Coach: Dan Quinn
Offensive Coordinator: Dirk Koetter
Defensive Coordinator: Raheem Morris
Offensive Scheme: West Coast, Vertical
Defensive Scheme: 4-3