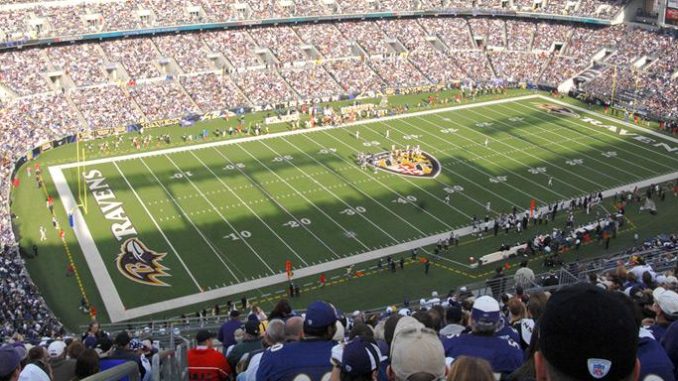 Baltimore Ravens 2020 NFL Draft
Baltimore Ravens 2020 NFL Draft: Baltimore Ravens 2020 mock drafts, last year draft recap, Baltimore Ravens draft needs, 202- draft trades.
Salaries / Contracts
Up to Date Salary Cap Info | Up to Date Contract Info
Baltimore Ravens 2020 NFL Draft Grade: "…A Little Patience…"
1 (28). Patrick Queen, LB, LSU
2 (55). J.K. Dobbins, RB, Ohio State
3 (71). Justin Madubuike, DT, Texas A&M
3 (92). Devin Duvernay, WR, Texas
3 (98). Malik Harrison, LB, Ohio State
3 (106). Tyre Phillips, G, Mississippi State
4 (143). Ben Bredeson, G, Michigan
5 (170). Broderick Washington Jr., DT, Texas Tech
6 (201). James Proche, WR, Southern Methodist
7 (219). Geno Stone, S, Iowa
Patrick Queen was a gift from the Saints. They have a very good center and solid guards, had a need at inside linebacker, but for some reason took a center, that we think was overrated.
The Queen pick is a perfect example of when need meets value. It was their biggest need and they sat and waited and he fell to them. It was probably one of the easiest picks for a team this year.
The pick that is most telling is J.K. Dobbins in the second. This team already runs the ball very well, and probably should have addressed some other needs here, but there might very well be a good reason. In two playoff games, defensive coordinators have learned to fluster Lamar Jackson by making him process a lot of info. If the Ravens can confidently switch to a run game that features power, speed, and deception, they can flip the script on opposing coordinators.
Baltimore Ravens 2020 NFL Draft: Last Year's Draft
1-25: Marquise Brown, WR (Oklahoma)
3-85: Jaylon Ferguson, DE (Louisiana Tech)
3-93: Miles Boykin, WR (Notre Dame)
4-113: Justice Hill, RB (Oklahoma State)
4-123: Ben Powers, G (Oklahoma)
4-127: Iman Marshall, CB (USC)
5-160: Daylon Mack, DT (Texas A&M)
6-197: Trace McSorley, QB (Penn State)
Baltimore Ravens 2020 NFL Draft: 2018 Draft
1-25: Hayden Hurst, TE (South Carolina)
1-32: Lamar Jackson, QB (Louisville)
3-83: Orlando Brown, T (Ravens)
3-86: Mark Andrews, TE (Oklahoma)
4-118: Anthony Averett, CB (Alabama)
4-122: Kenny Young, LB (UCLA)
4-132: Jaleel Scott, WR (New Mexico State)
5-162: Jordan Lasley, WR (UCLA)
6-190: DeShon Elliott, S (Texas)
6-212: Greg Senat, T (Wagner)
6-215: Bradley Bozeman, C (Alabama)
7-238: Zach Sieler, DE (Ferris State)
Draft Grade: Exciting, Tenuous
The future of the Ravens will all come down to can they keep their offensive weapons healthy. They are adding many exciting players, but most have one thing in common: slight/injury prone.
The thought around the league was that they would do everything to protect Lamar Jackson heading into next year, but instead they keep adding prospect that have injury concerns, and/or get knocked out of games regularly. Add to that they already had that issue with players on their roster.  However, if they somehow stay healthy, this offense will be fun to watch.
Hollywood Brown was the most electric player in college last year. If he can stay on the field, and can handle NFL defenses (he looked shell shocked vs Texas), he is an elite offensive weapon. Boykin bucks this trend, and is a strong, fast receiver that was under-rated. Hill, another injured prospect is fast as lightning when healthy.
McSorley, another player that got knocked out of games regularly, is a dangerous runner, and should be used in creative ways in this offense.
Ben Powers was an excellent value and should find a starting role next year. Daylon Mack is ferocious and will be a nice addition to their D-line.
GM: Eric DeCosta
Head Coach: John Harbaugh
Offensive Coordinator: Greg Roman
Defensive Coordinator: Don "Wink" Martindale
Offensive Scheme: West Coast / Read Option
Defensive Scheme: 3-4, Multiple