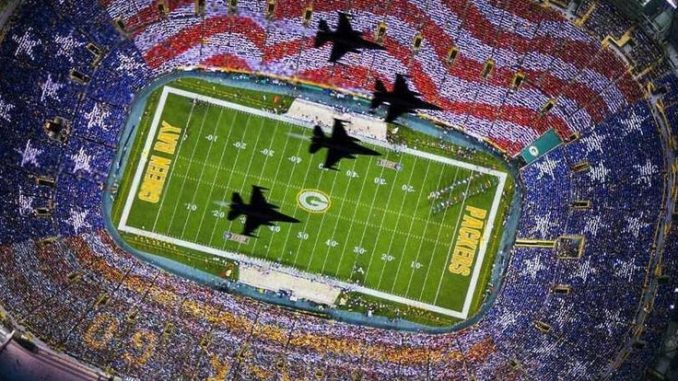 Green Bay Packers 2020 NFL Draft
Green Bay Packers 2020 NFL Draft: Green Bay Packers 2020 mock drafts, last year draft recap, Green Bay Packers draft needs, 2020 draft trades.
Salaries / Contracts
Up to Date Salary Cap Info | Up to Date Contract Info
Green Bay Packers 2020 NFL Draft Grade: "The First Step is the Hardest"
1 (26). Jordan Love, QB, Utah State
2 (62). AJ Dillon, RB, Boston College
3 (94). Josiah Deguara, TE, Cincinnati
5 (175). Kamal Martin, LB, Minnesota
6 (192). Jon Runyan, G, Michigan
6 (208). Jake Hanson, C, Oregon
6 (209). Simon Stepaniak, G, Indiana
7 (236). Vernon Scott, S, TCU
7 (242). Jonathan Garvin, DE, Miami (FL)
Shocking draft. Yes, shocking that the Packers didn't draft a WR. That is actually not a joke, what were they thinking not diving into this rich WR class and getting at least one young receiving talent?
But, the talk of the draft is the Packers moving up and drafting Jordan Love. Are they moving on from Rodgers in the near future? Regardless of what they say, the answer could be yes.
Why would they move on from a SB winning QB that seems to have a lot more in the tank? The answer is probably twofold:
As much as Rodgers still shows brilliance on the field, it comes in bunches. No QB has been as wildly up and down with his on the field performance as Rodgers has been in recent years. This is definitely not helped by some bad free agency and draft moves, but there are long stretches the last few years where he simply isn't very good.
Aaron Rodgers is a very, very difficult person to work with. This goes beyond a quirk. Front office people, coaches, teammates keep getting pushed out because of him, and he isn't delivering the team a championship again to sustain that level of power. Ex teammates, coaches, management offer very politically correct comments about him, but he has none of the praise that a QB of his stature should have compared to guys like the Mannings, Brady, Brees, Favre, etc. The fact of the matter is that he the jerk that is the last man standing and everyone has had it.
Green Bay Packers 2020 NFL Draft: Last Year's Draft
1-12: Rashan Gary, DE (Michigan)
1-21: Darnell Savage, S (Maryland)
2-44: Elgton Jenkins, OL (Mississippi State)
3-75: Jace Sternberger, TE (Texas A&M)
5-150: Kingsley Keke, DT (Texas A&M)
6-185: Ka'dar Hollman, CB (Toledo)
6-194: Dexter Williams, RB (Notre Dame)
7-226: Ty Summers, LB (TCU)
Green Bay Packers 2020 NFL Draft: 2018 Draft
1-18: Jaire Alexander, CB (Louisville)
2-45: Josh Jackson, CB (Iowa)
3-88: Oren Burks, LB (Vanderbilt)
4-133: J'Mon Moore, WR (Missouri)
5-138: Cole Madison, T (Washington State)
5-172: JK Scott, P (Alabama)
5-174: Marquez Valdes-Scantling, WR (USF)
6-207: Equanimeous St. Brown, WR (Notre Dame)
7-232: James Looney, DT (California)
7-239: Hunter Bradley, LS (Mississippi State)
7-248: Kendall Donnerson, LB (Southeast Missouri)
Draft Grade: Focused
With two first rounders, the Packers didn't just phone it in and grab weapons for Rodgers. Gary is a high ceiling, low floor player, but a rare talent that can transform their defense. Savage surged up draft boards as the buzz on him grew during the draft process. He played on a team that people just wanted to sweep under the rug, but his tape is for real. He flies to the ball.
They added a versatile interior offensive lineman, and then an athletic tight end with back to back picks. These are going to be big benefits for Rodgers. They actually have a decent WR core, with players not only coming back from injury, but also young players that are developing.
GM: Brian Gutekunst
Head Coach: Matt LaFluer
Offensive Coordinator: Nathaniel Hackett
Defensive Coordinator: Mike Pettine
Offensive Scheme: West Coast, Vertical
Defensive Scheme: 3-4