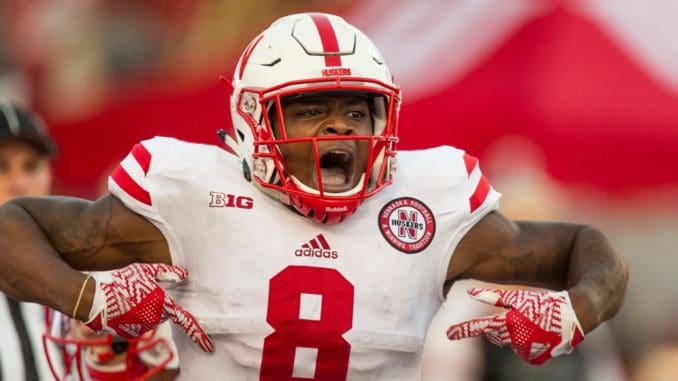 Scouting Report: Stanley Morgan Jr.
School: Nebraska Position: Wide Receiver Class: Senior Height: 6-0 Weight: 190 lbs Projected Draft Round: 2-4
Scouting Report:
A promising NFL prospect that possesses the height / weight / speed combination that teams are looking for in a receiver that they can move all around the line of scrimmage. Has good acceleration out of breaks, and is able to get open instinctively, but can drop some easy passes.  Had some offseason trouble and is working his way back into the good graces of coaches.
Video Highlights: