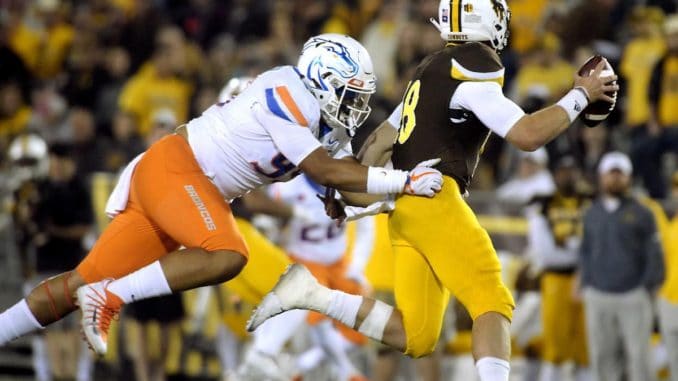 Now that we are in the final month before the 2020 NFL Draft, let's take a look at prospects we are either significantly higher or lower on than most mocks:
Note: This might not be reflected in our mocks, as those are just predictions as to what teams will do, not always matching our valuations of prospects.
We are HIGHER on Curtis Weaver, OLB/DE, Boise State
A Dont'a Hightower clone, this type of linebacker is very difficult to find in the draft. In particular is the fact that he is a bigger linebacker that can cover and play inside and out. Look for NE, Detroit, Tennessee, Dolphins to be suitors.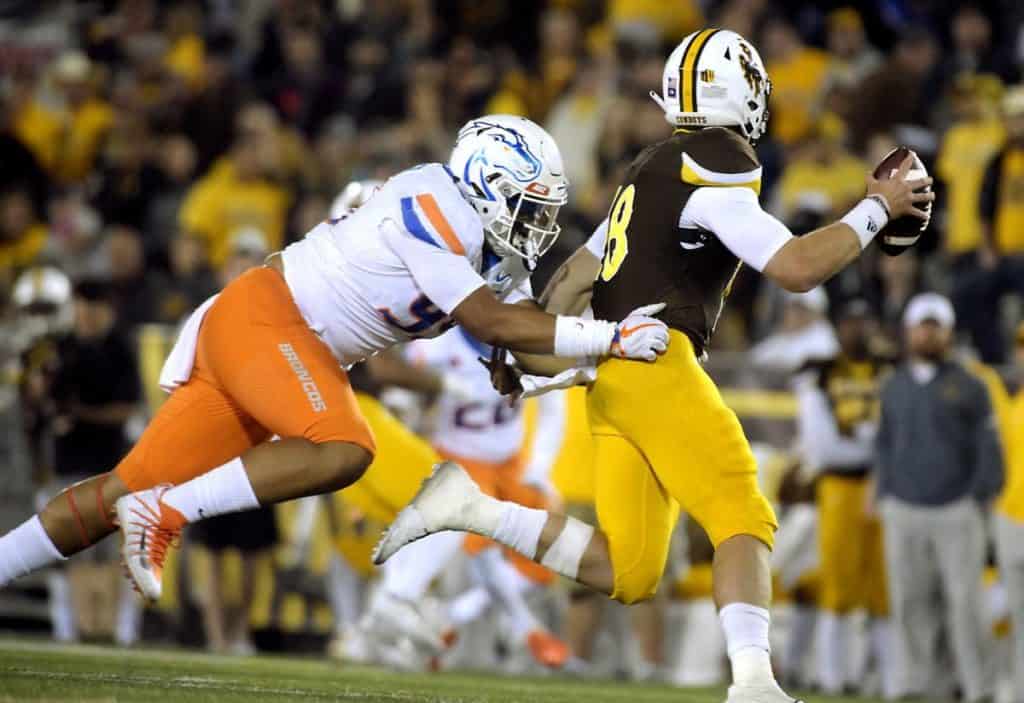 We are LOWER on Cesar Ruiz, C, Michigan
The buzz on Ruiz really started just before the Combine. He was highly rated before the college football season, dropped off during the season, and surged back up in January. Watched all of the Michigan games and not sure where the buzz is coming from. He is a solid center, but isn't particularly elite in any aspect of interior line play. The top center prospects in this draft are fairly evenly grouped together, so not sure why there would be any need to draft one high, let alone him as the top center prospect.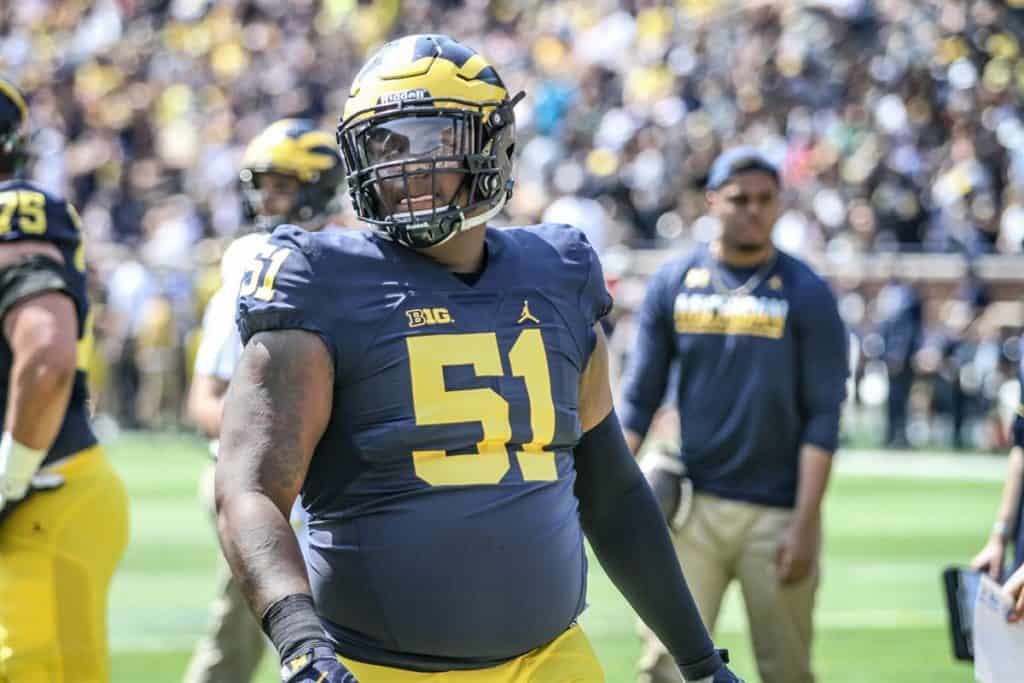 We are HIGHER on: Laviska Shenault Jr., WR, Colorado
Yes, there are a ton of quality wide receivers in this draft and no he didn't blow away teams in the Combine. However, there are several aspects to his game that really stand out: 1) he can beat press coverage, 2) he can be used on the outside and in the slot, 3) is very physical and can be used as a running back in many situations, not just as a gadget.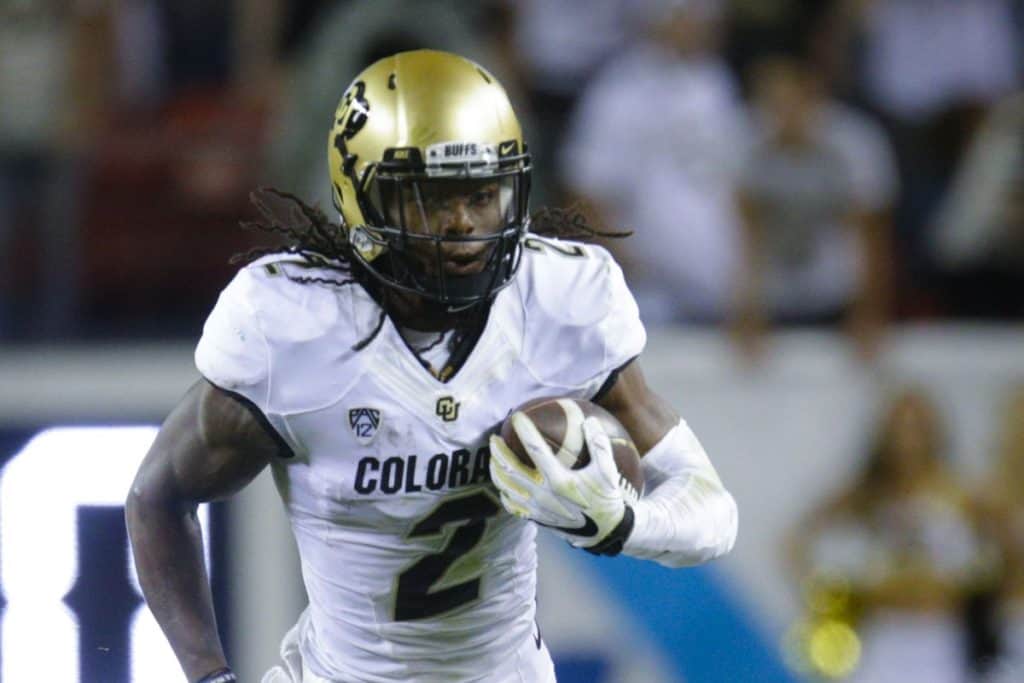 We are LOWER on Kristian Fulton, CB, LSU
Normally, when a position group at a particular college is absolutely loaded with pro talent, someone is probably riding the coattails of the others. This could be the case with Kristian Fulton. When watching important games, he gets beat often, and not necessarily by the opposing teams' best receivers. This happened too often when we turned on to watch LSU in a key matchup.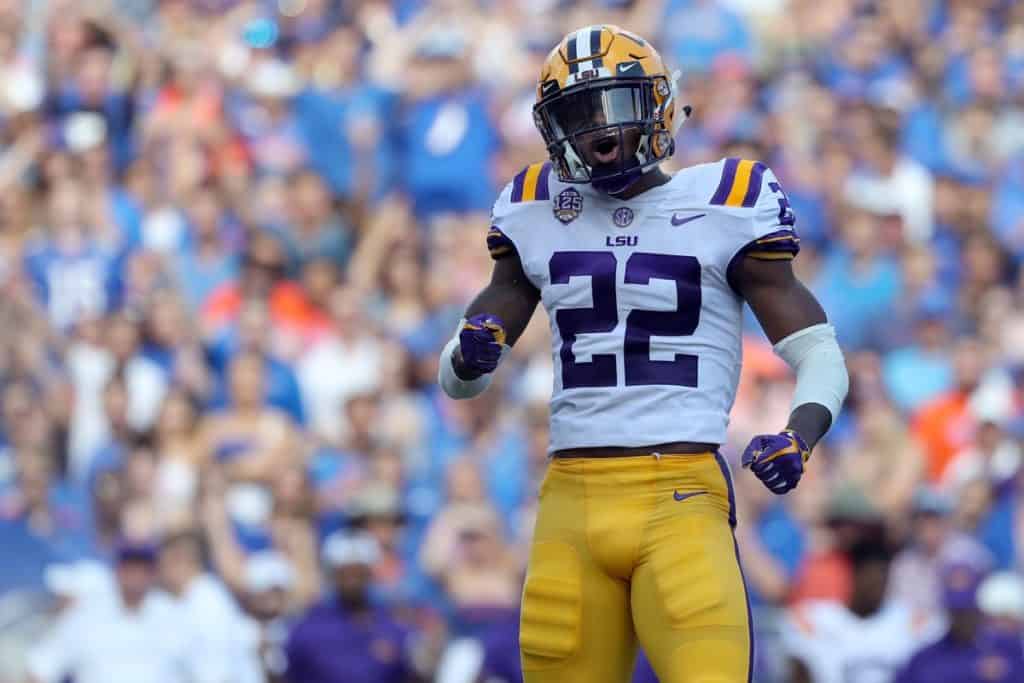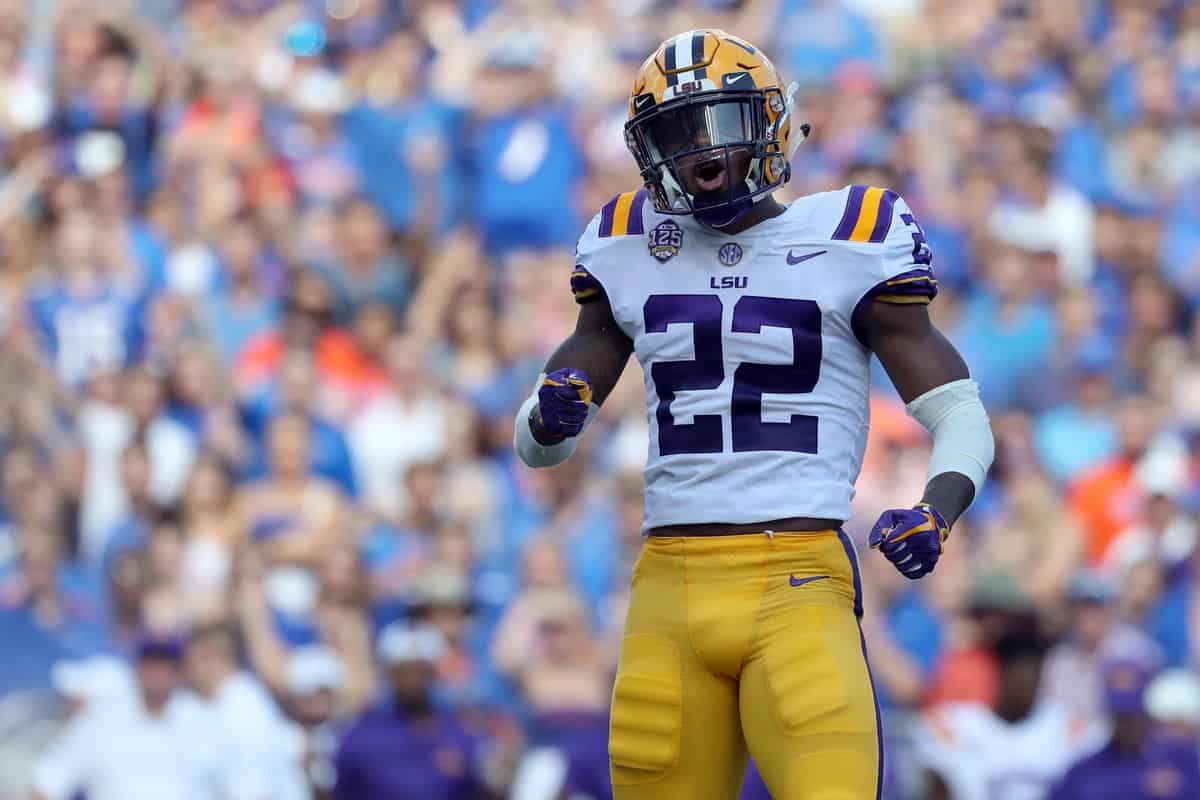 We are HIGHER on: Jonathan Taylor, RB, Wisconsin
We don't have Taylor going first off the board, and don't see him going in the first round, but he should on both accounts. He already has a lot of mileage on him, and there is a good chance he won't see a big second contract, but who cares? Most teams value RB's as essentially one contract players anyway. It was very easy to dismiss some of his gaudy numbers, but this isn't a fluke. He is a power back with excellent speed. He looked very natural catching the ball at the Combine. A contender near the bottom of the first round should pick him up and ride him until his legs fall off.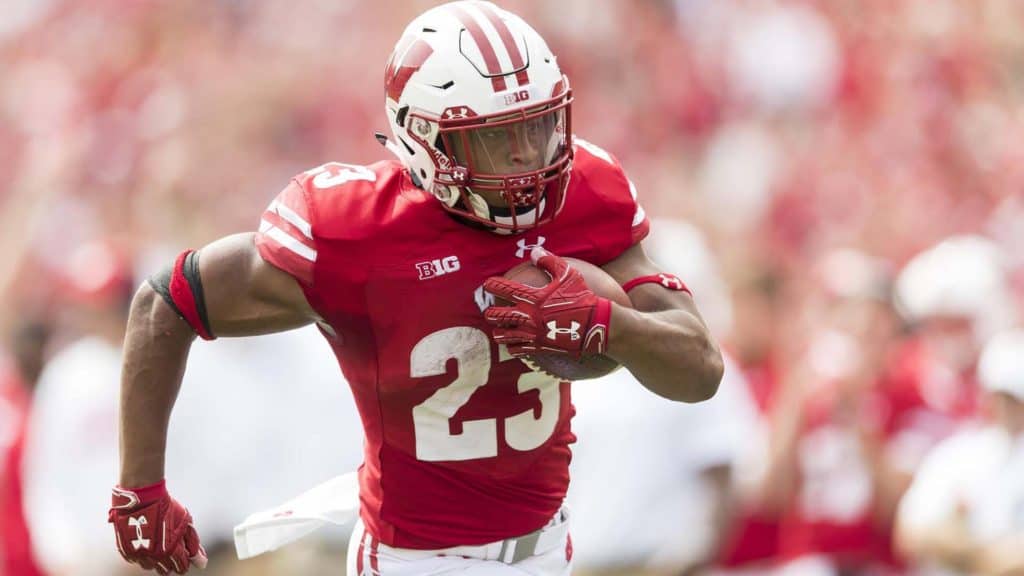 We are LOWER on: Raekwon Davis, DT/DE, Alabama
This is mostly based on how he is viewed in most mock drafts. If you think you are going to get a truly dynamic defensive lineman that can move around on the inside and the outside and get into the backfield regularly, he could be a disappointment. Even though his "production" has slipped the last few years, many people see his "potential" as this type of do it all D-lineman. It is more accurate to see him as a long, tall, 2-gapping D-lineman that can seal off the edge and provide some pass rush while always shutting down his gaps against the run. This is simply a perception issue, as he is great at what he does, but not at what he is incorrectly being projected as being.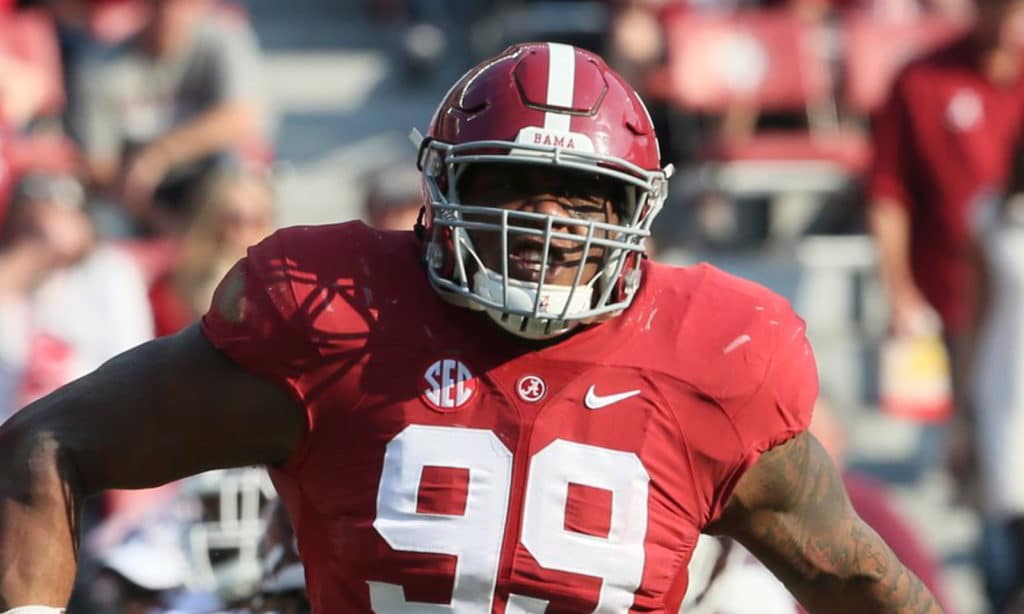 We are HIGHER on: Van Jefferson, WR, Florida
Even though the gap is closing on how wide receivers are used in college vs how they are used in the NFL, it is still pretty big. As the son of an NFL receiver, Van Jefferson has been training properly to play at the highest level. While there are a lot of shiny object WR's in this draft, Van Jefferson is one with a huge floor. He does everything right and it is wrong to underestimate how much coaches and GM's value dependable, fundamentally sound players.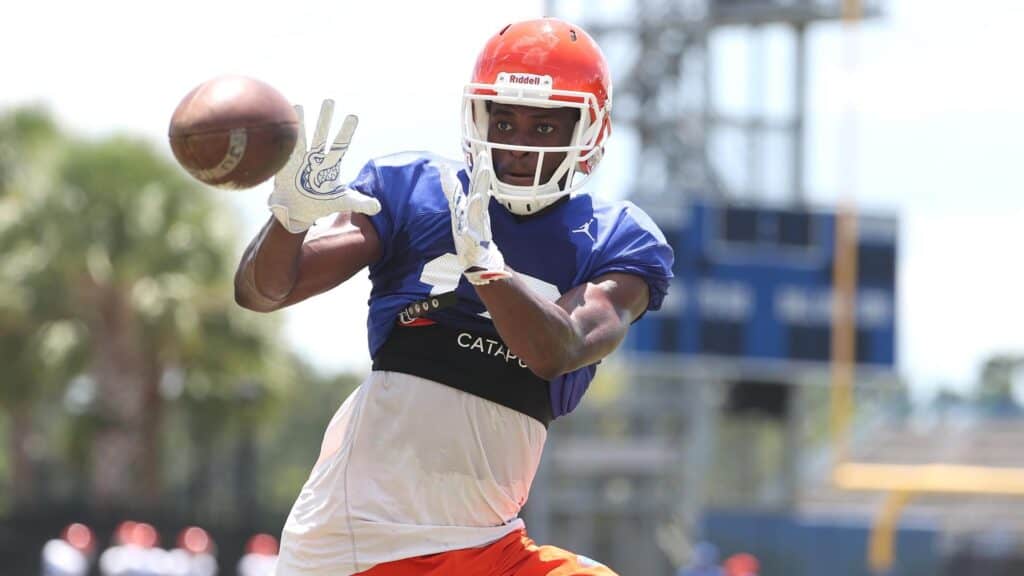 We are LOWER on: Jake Fromm, QB, Georgia
This might be a stretch, as many people have Fromm falling down boards, but there is still a lot of chatter of him in the early rounds. Just didn't see it. He looked like an up and coming star that forced star, back-up after star back-up out of Georgia, but then never really saw any particular part of his game flourish. He had a chance at the Combine to show some spark, but fizzled there as well. Teams very well could look at prospects that didn't have the talent around him that he did, and that have a higher ceiling.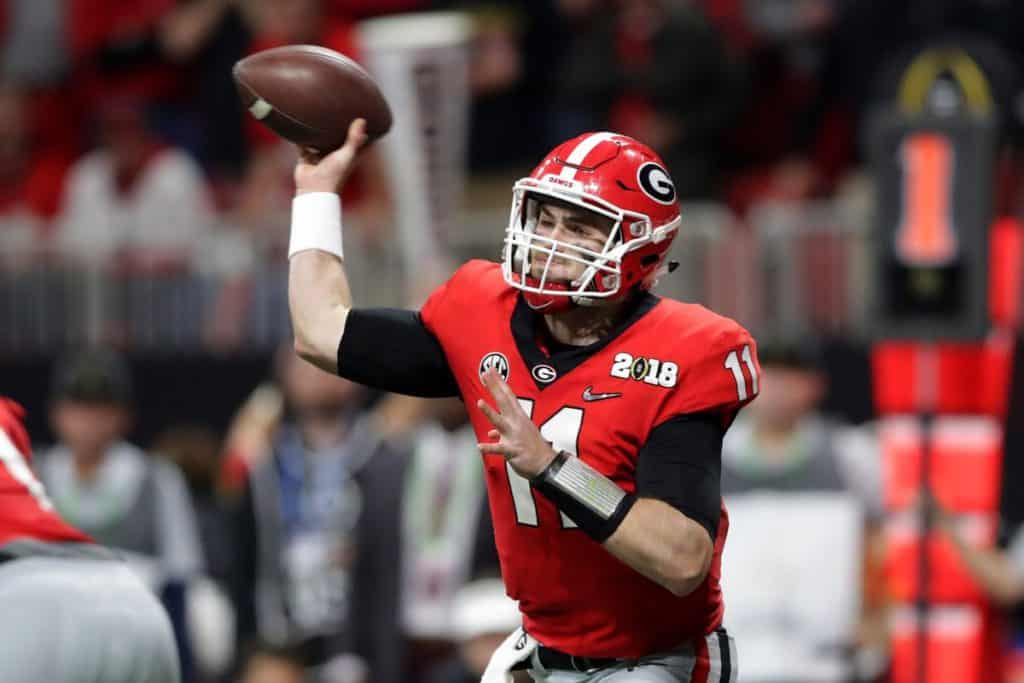 Other Prospects We are HIGHER On:
Punters: The best coaches and GM's know how much a great punter can change a game. Braden Mann from Texas A&M should sneak into the mid-rounds.
Trevon Diggs, CB, Alabama: Has had two things inhibit his development into an elite defensive back- 1) he is a converted WR, so just learning the position, and 2) injuries. If a team is fine with both, he could be a real value.
Cam Akers, RB, Florida State: FSU wan't just a hot mess the last few years, it was an unmitigated disaster. Let by a coach that was propped up by former players and alumni, this team was a nightmare. Akers suffered in this environment and could be the steal of the draft at RB.
Jacob Breeland, TE, Oregon: Breeland won't test well, or necessarily create highlight-reel plays, but he is a baller. A season ending leg injury interrupted a crazy-productive year in the making.
Other Prospects We are LOWER on:
Joe Burrow, QB, LSU: He is going to be taken first overall, and it is a sound decision, but writing him in as a sure-fire star is a mistake. He probably will be a great player, and very well could be a star, but there are two things that should trigger some pause here: 1) he was being used in a system just recently brought over from the Saints, 2) he had just one year of this booming success. Yes, he is probably an excellent prospect, but be warned that a new system and just one year of success then going pro almost always ends in a major letdown.
Tee Higgins, WR, Clemson: Generally regarded as a first round pick, and probably will go there. But when you match up his skillset to other WR prospects in the draft this is a crowded room. It can be argued that there are 5-6 very similar prospects that simply didn't play on a team like Clemson.
Antoine Winfield Jr, S, Minnesota: You have to love this player and the excitement that he can bring to a secondary. He is versatile in some ways, and plays with heart and smarts. But, to be an elite safety type prospect, you really need to cover deep and shallow, defend the run, blitz, and cover different type of receivers like shifty backs and big tight ends. While he excels in many parts of the game, can he defend bigger receivers? Can he translate his physical style to the next level and still hold up? Safeties are not running backs, teams want to draft, groom, and develop them for the long term.
Wide Receivers: The best wide receivers in the game are rarely on Superbowl winning teams. The league has learned this with running backs, and is starting to learn it with wide receivers. What is needed is a solid core of players with some versatility.