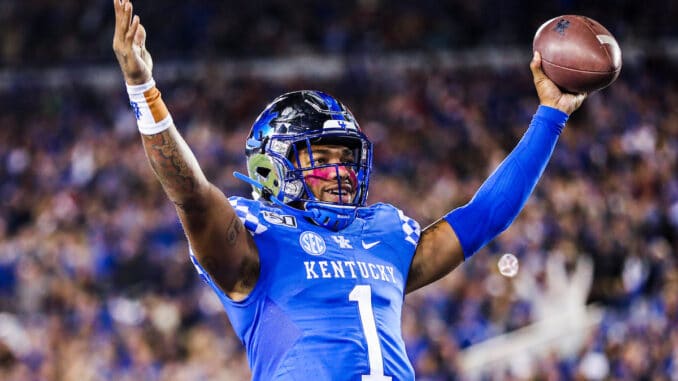 Scouting Report: Lynn Bowden Jr.
School: Kentucky Position: Wide Receiver Class: Junior Height: 6'1″ Weight: 200 Projected Draft Round: 2-4
Scouting Report:
One of the most versatile offensive weapons in college football, Bowden has experience at receiver, quarterback and in the kicking game. Is extremely dangerous in the open field and can be moved all over the field in a creative offense. As a receiver, runs smooth, fluid routes. Gets out of breaks quickly and has an excellent burst after breaks, allowing him to easily get separation. Top end speed is also excellent. Is a natural catcher and thrower of the ball.
Lynn Bowden Jr. Highlights