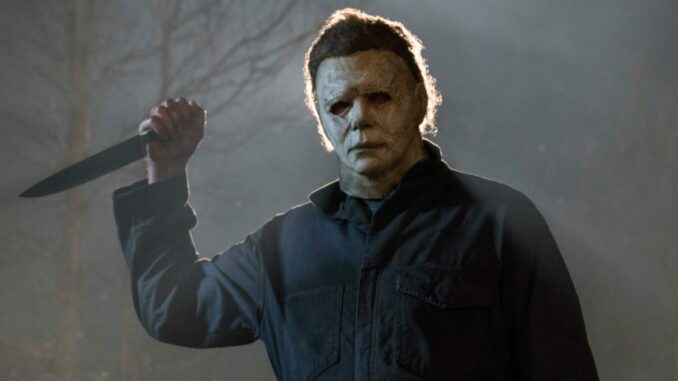 Featuring: Michael Myers, Freddy Krueger, The Blob, Predator, Hannibal Lecter, Jason Voorhees, Jaws, Slimer, and Pennywise.
Our annual "mocking mock drafts" series focuses on classic Horror villains as draft prospects. Please feel free to steal this idea with or without acknowledgement, just improve upon it (which won't be difficult!).
Scouting Report: Michael Myers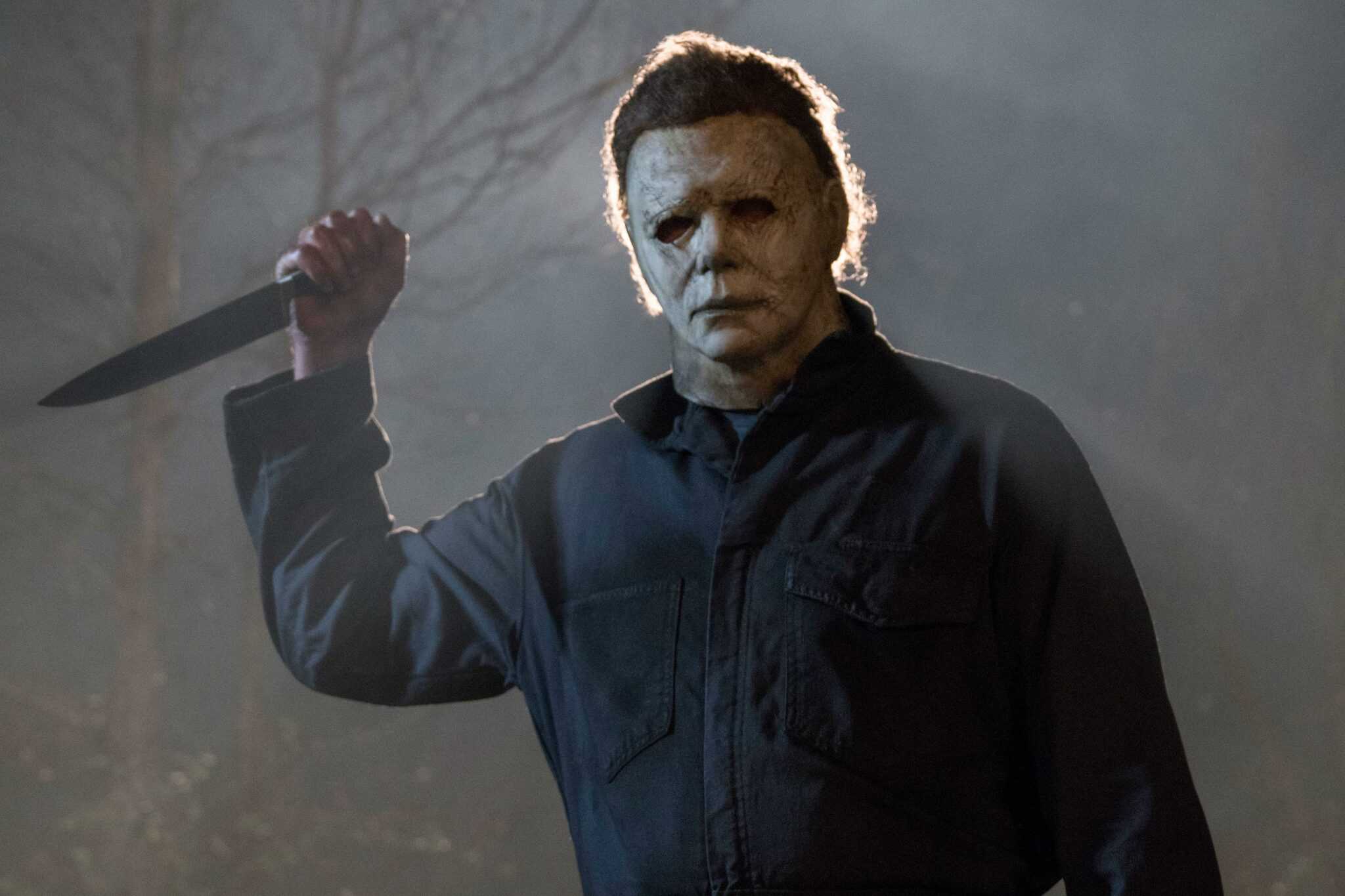 School: Illinois Position: Defensive End Class: Junior Height: 6'8″ Weight: 250 Projected Draft Round: 2-5
Biggest Strength: Indestructible Biggest Weakness: Lack of Explosion Off the Snap
Lacks explosiveness off of the snap, however, a relentless pursuer who will not quit until he gets to his target. Also, his pass rush is accompanied by an awesome sound clip.
First part of his career was legendary, however, subsequent efforts have fallen far short of early returns. Coaches will look at the early tape primarily to make their decisions as they better display his potential.
Massive frame, although it seems to vary greatly from year to year. No injury concerns whatsoever. Literally.
Although he has very stiff lower body movement, he has a variety of arm techniques to get the job done. Right handed swim move is particularly deadly. Also has a terrific R.I.P. move.
"Generational talent" with sororicidal tendencies, but overall very much focused on his family. In fact, coaches in college convinced him that opposing QB's were members of his family, which proved very effective.
Rumors abound that some NFL scouts wanted to work him out as more of a 2 gap defensive tackle, which he does not see himself playing, but those scouts have not been heard from lately.
Not very coachable due to him possessing- "No reason, no conscience, no understanding; even the most rudimentary sense of life or death, good or evil, right or wrong." Will need to find the right coaches that can relate to his quirky personality.

Scouting Report: Freddy Krueger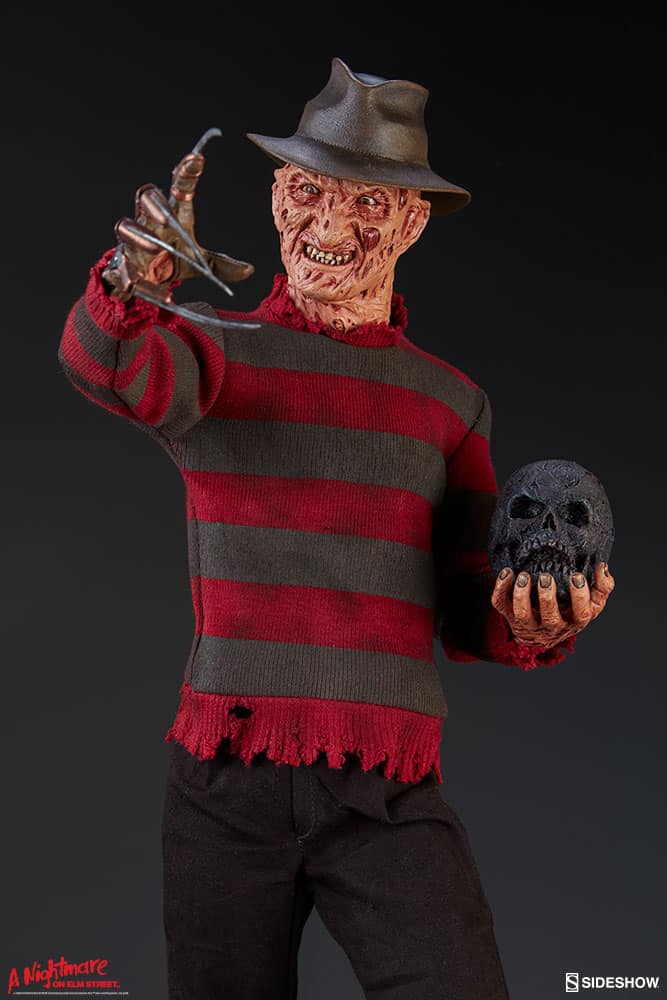 School: Ohio State Position: Running Back Class: Graduate Transfer Height: 5'9″ Weight: 170 Projected Draft Round: 2-5
Biggest Strength: Shape Shifting Biggest Weakness: Incorporeal
Truly versatile running back prospect that can beat you with power, speed, or transmogrification. Preys on the fears of defenders, using their weaknesses against him.
His play style often leads to penalties, which generally are overturned by some rule technicality, allowing plays to stand.
Game film is confounding. Set NCAA records against a college all star "dream team," but had negative yards against the Liberty Flames.
A real "slasher" with a truly lethal stiff arm that allows him to extend plays. A nightmare for defenses when he gets out of the backfield. Doesn't have great field vision; appears to be more effective when operating in an alternate universe.
Controversies have arisen in terms of his apparent abuse of the transfer portal.
Spoke to numerous (anonymous) GM's and front office executives who said that even though he shows a proficiency for using opponents' anxieties and their own personalities against them, he needs to tone down the wise cracks.
Just as he feasts upon defenses' fear, can become completely impotent if simply ignored and forgotten.

Scouting Report: "The Blob"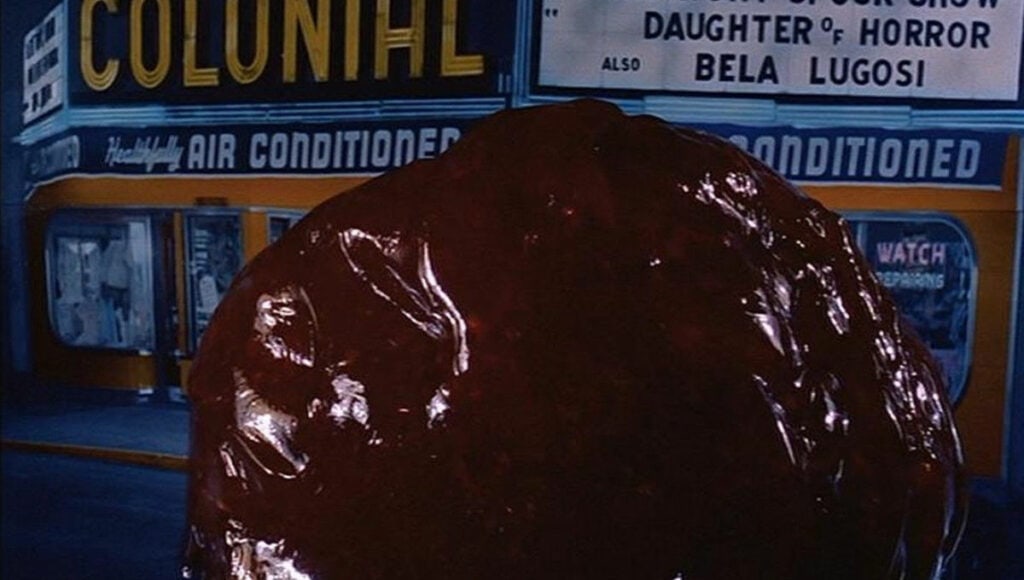 School: Penn State Position: Defensive Tackle Class: Junior Height: Varies Weight: Varies Projected Draft Round: 1
Biggest Strength: Ever Increasing Mass Biggest Weakness: Aversion to Cold
Classic "All Gap" defender that is impossible to run on. Seems to start games a bit slow, but as he engulfs linemen (sometimes his own, unfortunately) he simply takes over the entire line of scrimmage. A true space (and field, and player, and stadium) eater.
Sloppy body, but makes up for it with perpetually expanding defensive capabilities. Defensive technique is all dependent on his wide lower body, and has virtually no upper body pass rush moves.
Not a "quick twitch" athlete, with no visible football speed. Some scouts have him red flagged as "Just A Blob".
Stands out on tape, but completely disappeared in a game at Eastern Washington a few years back.
Does not look great coming off the bus. Questions arise on if he truly loves football, or just is consumed with consuming.
Major concern is that he seemingly can't play in the cold. Recoils when frigid, and might need to find his way onto a dome or warm weather team.

Scouting Report: Predator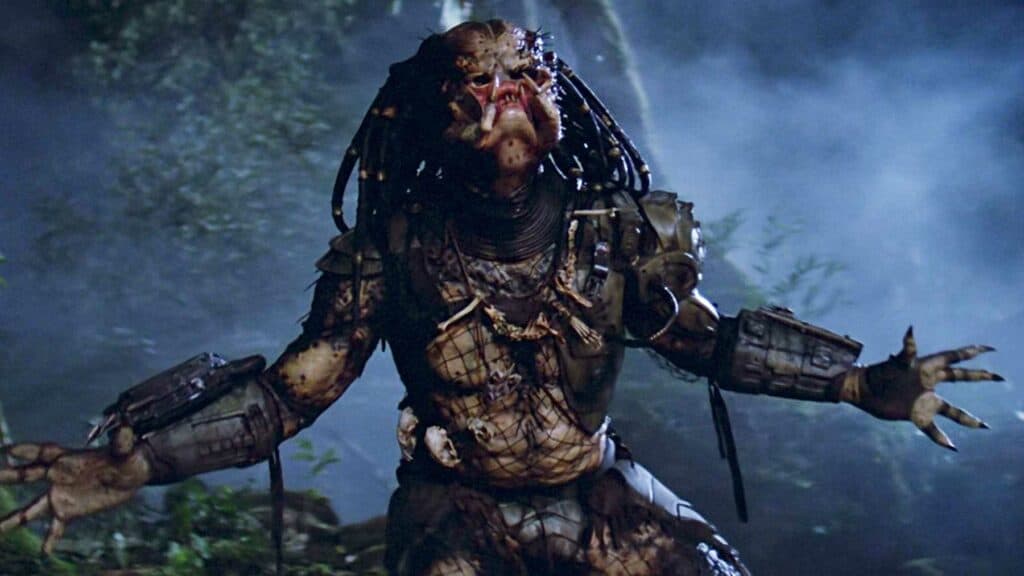 School: LSU Position: Safety Class: Senior Height: 7′ 5″ Weight: 315 Projected Draft Round: 1
Biggest Strength: Elusiveness Biggest Weakness: After the whistle antics
Has an intimidating arthropod-like jaw that forces wide receivers to make "business decisions" in the open field.
Rangy and elusive, can become completely invisible in the secondary only to appear out of nowhere to make big plays. Sideline to sideline athleticism is unmatched.
Wades through traffic effortlessly, and does an excellent job at winning contested balls. Able to excel in all areas of safety play: playing the deep field, shallow routes, blitzing, in the run game, and serial pursuit and extermination of opponents.
Excellent vision, and has an uncanny ability to find receivers. Muddy conditions appear to cause him some problems with identifying opponents, however.
Has taken some costly penalties after making a big play that involved skinning and decapitating. Will have to clean that up at the next level.

Scouting Report: Hannibal Lecter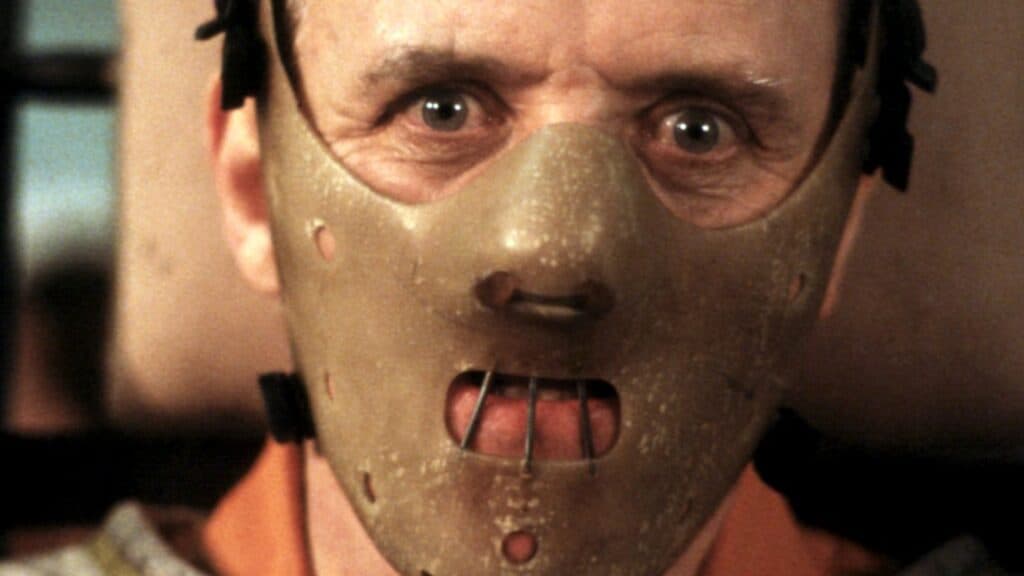 School: Maryland Position: Quarterback Class: Senior Height: 5′ 10″ Weight: 190 Projected Draft Round: 1
Biggest Strength: Ability to read defenses Biggest Weakness: Insanity
Uncanny ability to read defenses, almost like he can smell out the defense scheme. Excellent maturity and vision, usually two steps ahead of everyone else. Has an aristocratic poise, presence and bearing that screams "leader."
Might have some issues adapting to a pro-system, coming from an anagram-based offensive scheme. Will also have to adjust his cadence, which can be overly deliberate, and occasionally includes a creepy slurp.
Patience to let his plan unfold and hit his targets, just absolutely eats up defenses when unleashed. Smallish, but with a wiry strength and quick strike. Hard to take down, or keep down.
Defenders have a difficult time reading his eyes. Sometimes uses a different face.
Not very mobile, but deceptively elusive. Innate ability to maximize the weapons at his disposal, often breaking out of pressure easily when no escape seemed possible.
Ice in his veins. Extremely calm under pressure; heart rate never rises, and you never see him sweat. Almost pathologically calm.
Ongoing concern is that he can be distracted by cheerleaders who look like his dead sister, but those concerns might have been quelled after the murder and torture of those responsible for her death. Needs to surround himself with the right people, particularly not step-relatives.
Character may be an issue at the next level; seems like a guy with a dead body or two in his closest, but the NFL does not currently employ a gifted empath with eidetic memory, so shouldn't be an issue moving forward.
Interviews at the combine went extremely well, except for one team that was apparently quite rude, and in turn, he ate the interviewer.

Scouting Report: Jason Voorhees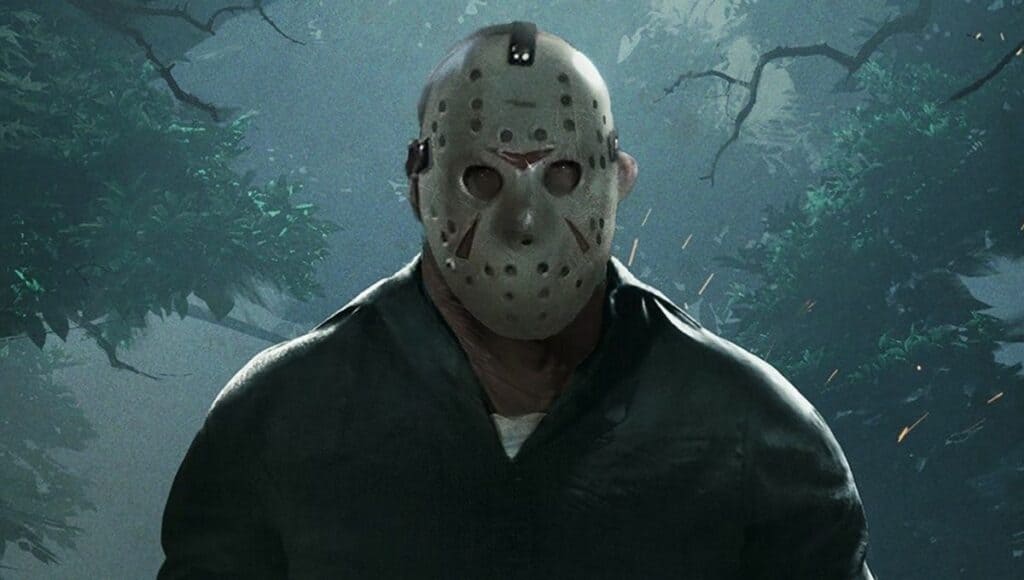 School: Rutgers Position: Offensive Guard Class: Senior Height: 6′ 8″ Weight: 350 Projected Draft Round: 1
Biggest Strength: Tenacity Biggest Weakness: Might already be dead
Prototypical interior lineman prospect in today's ever evolving game. Possesses an immovable anchor and is dominant in small spaces. A converted defensive end that made the transition for utter lack of a swim move.
No concerns over injuries, however, he may or may not be dead. Red flags early in his career about mother issues, until coaches convinced him that the QB was his mother and he needed to protect her. Led to many, many unfortunate deaths, but PFF grade includes no sacks or QB pressures allowed.
A lot of his tape shows that he has benefited from playing a low level of competition. Opponents often split up or fall down sometimes for no particular reason.
Mother issues can be turned against him, however, as he will be caught in a dazed look if an opponent can effectively mimic mom's voice or appearance in any way.
Voorhees doesn't have good, or any technique with his footwork, but his wide base and length make up for his lack of lateral movement. Works very well in space. Actual space, and here on earth.
Bombed the Wonderlic test, but there are real concerns that test is biased against the undead.
Will have to find his motivation in the NFL as in college was driven to punish what he considered were naughty teenagers.

Scouting Report: Jaws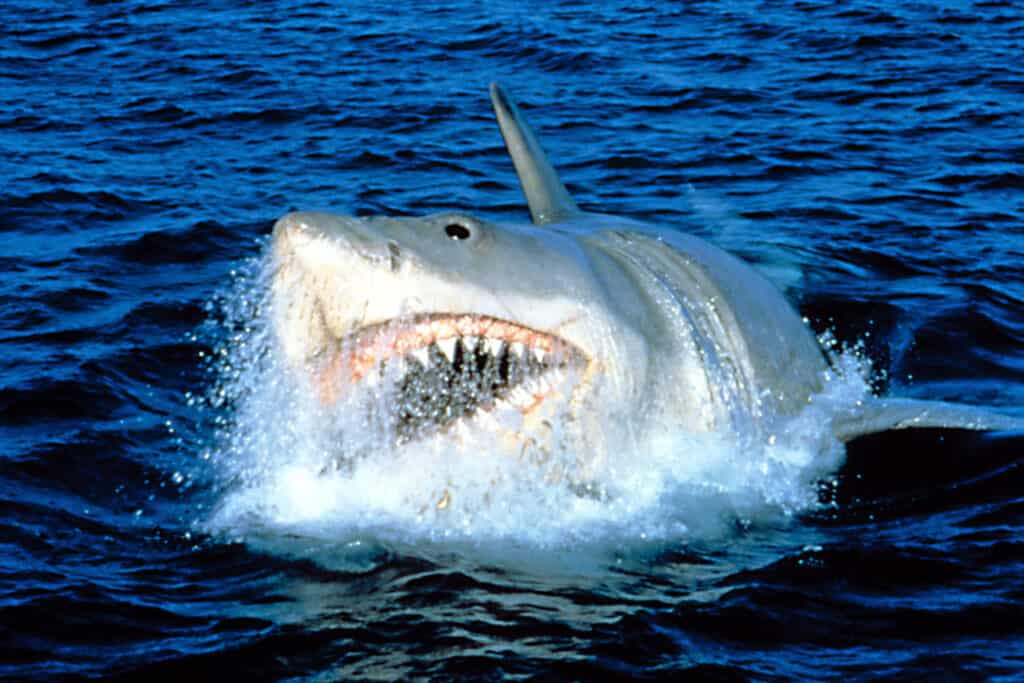 School: Boston College Position: Wide Receiver Class: Redshirt Sophomore Length: 25′ Weight: 6,000 lbs. Projected Draft Round: 1
Biggest Strength: Straight line speed Biggest Weakness: Ocean-bound
Devastating offensive threat, who accelerates with his routes and explodes out of cuts. Doesn't jump off the tape, often not showing up until an hour and 21 minutes into games.
Incredibly effective, but not a great team player. Often described as a "rogue" that does as he wants. Swims through coverage with ease, but has been known to short arm some passes. As has some trouble getting inside leverage on defenders because, well, he has no feet.
Much like prospects Voorhees and Myers, has an accompanying ominous theme music that follows him when in action.
Good vision, even though one scout is quoted as saying: "he's got lifeless eyes. Black eyes. Like a doll's eyes."
Medicals at the combine raised some concerns. Has no bones.
Hasn't fully grasped the game yet, as he has virtually no YAC. Appears that most of his catches are purely investigatory.

Scouting Report: Slimer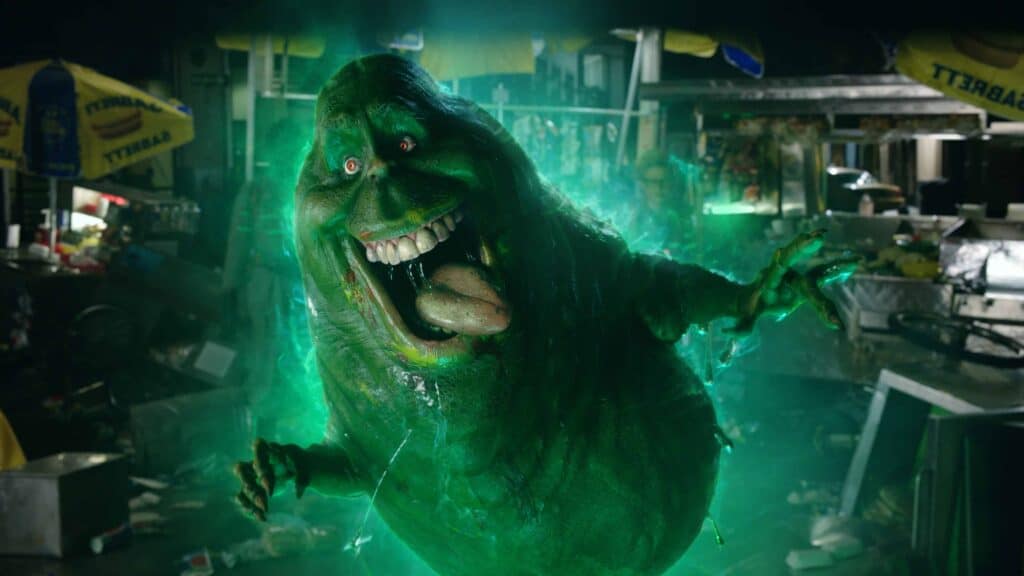 School: Syracuse Position: Running Back Class: Junior Height: 3'0″ Weight: Unknown Projected Draft Round: 2-3
Biggest Strength: Slippery Biggest Weakness: Takes frequent snack breaks
A bit hard to judge, as he missed a lot of time his sophomore year trapped in a ghost containment box, but coaches love his "intangibles." No real power, but slippery and hard to contain, unless the defense is armed with proton packs, that is. Literally just passes through defenders like they aren't even there.
Is a heavy-legged waist bender, and more of an " 'incredibly foul-smelling amorphous vapor" than a football player.
Doesn't make create cuts, but makes up for that with his ability to levitate over the defender. Ineffective blocker as well, but makes up for that by emitting a horrifying odor that neutralizes all but the most strong-stomached.
Biggest drawback is that he can really only be used late in drives or games, as he leaves an ectoplastic slime all over the field creating unsafe playing conditions. Will have a tough time adjusting to the more complex offensive schemes at the next level as he appears to lack intelligence.

Scouting Report: Pennywise (It)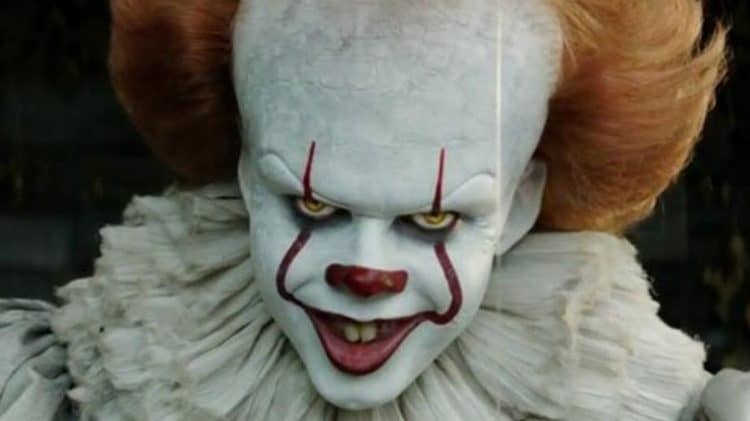 School: University of Maine Position: Cornerback Class: Senior Height: Varies Weight: Varies Projected Draft Round: 2-3
Biggest Strength: Shapeshifting Biggest Weakness: Sleeps for 27-30 years at a time
Scouts are confounded by Pennywise; players are terrified to play against him and talk about his big impact on the game, but no adult scout has every seen him. Literally, he's been totally unnoticed by anyone over 20. Plus side is he has never been penalized in a game, even when gouging and torturing, mentally or physically.
So, as described by fanboys under 15, Pennywise is a shutdown corner who excels in man coverage. A ball hawk with exceptionally long arms, at times, and in his native form has 6 extra (legs?) to work with, though has been accused of using some sort of stickum-like substance.
Exceptional ability to knock receivers off their routes, not by any traditional technique, but by reading their eyes and mind and manifesting into their greatest fear. This same skill also works against big tight ends and shifty running backs. Untraditional, but highly effective as some never make it back to the field, ever, as in never ever. Remains to be seen if this will translate at the next level, where players are older.
For some reason fears playing in Florida or any other area known for large tortoises. This alone makes him undraftable in the AFC East, AFC South or NFC South. Also suffers from a superiority complex that can lead to underestimating undersized or geeky offensive players.