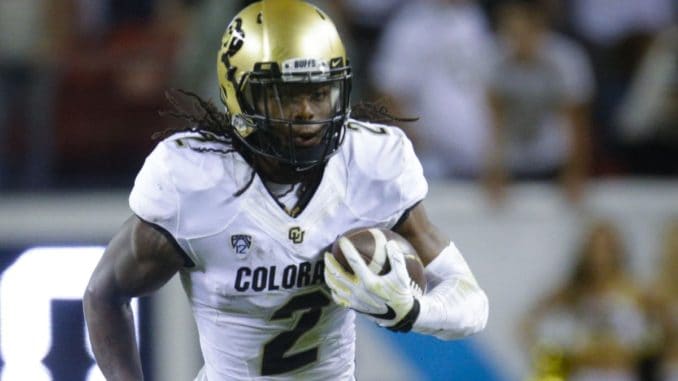 Scouting Report: Laviska Shenault Jr.
School: Colorado Position: Wide Receiver Class: Junior Height: 6'2″ Weight: 220 Projected Draft Round: 1-2
Scouting Report:
Powerfully built receiver that has a rare combination of height, strength, speed, and agility. Has superb speed in the open field and acceleration after getting out of cuts. Able to fight for balls and generally will win against smaller, weaker defensive backs. Has had some injury concerns, some of which due to his physical style of play. Catches everything thrown his way and is able to get separation at the point of the catch and by getting away from defenders.
Laviska Shenault Jr. Highlights