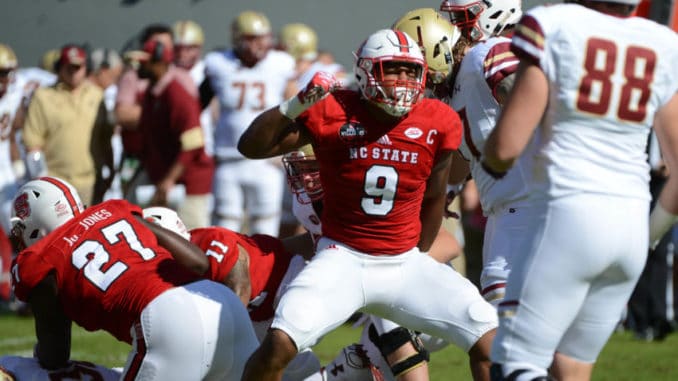 Scouting Report: Bradley Chubb
The Goods:
School: N.C. State Position: Defensive End Class: Senior Height: 6-4 Weight: 275 lbs Projected Draft Round: 1
Scouting Report:
Experienced pass rusher that efficiently converts speed to power off of the edge. Excellent strength with quickness and powerful hands. Productive pass rusher with the strength and length to hold up against the run. In the right 4-3 system, will be able to move inside on obvious passing downs.
Video Highlights: