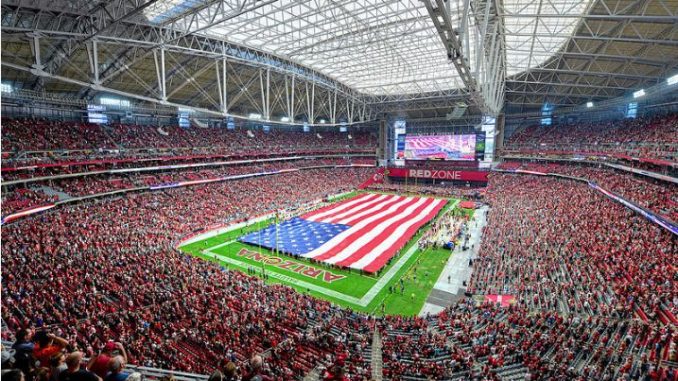 Arizona Cardinals 2019 NFL Draft Grade and Analysis
Arizona Cardinals 2019 mock drafts, last year draft recap, Arizona Cardinals draft needs, 2019 draft trades.
2019 Arizona Cardinals Draft:
1-1: Kyler Murray, QB (Oklahoma)
2-33: Byron Murphy, CB (Washington)
2-62: Andy Isabella, WR (Massachusetts)
3-65: Zach Allen, DE (Boston College)
4-103: Hakeem Butler, WR (Iowa State)
5-139: Deionte Thompson, S (Alabama)
6-174: KeeSean Johnson, WR (Fresno State)
6-179: Lamont Gaillard, C (Georgia)
7-248: Joshua Miles, T (Morgan State)
7-249: Michael Dogbe, DE (Temple)
7-254: Caleb Wilson, TE (UCLA)
Draft Grade: Where's the Beef?
Kyler Murray has been talked about non stop for months, so that is what it is. He is an exciting, athletic QB that has a nice balance of passing and running skills. The issue with this draft is that the Cardinals had one of the worst offensive lines in football and did not do much to add young talent to keep him healthy.
Murray worked behind a line that was loaded with NFL talent, and this is going to be of great concern once the season starts. The Cardinals GM bragged before last season that they had the best offensive line in football last year, which they clearly did not. They might have a huge denial or talent evaluation deficiency regarding that unit.
They added a number of wide receivers and a tight end, with a focus on speed.
Thompson was taken at a very nice value in the fifth.
GM: Steve Keim
Head Coach: Kliff Kingsbury 
Offensive Coordinator: Kliff Kingsbury (unofficially)
Defensive Coordinator: Al Holcomb
Offensive Scheme: Air Raid
Defensive Scheme: 4-3
Arizona Cardinals, Last Year's Draft:
1-10: Josh Rosen, QB (UCLA)
2-47: Christian Kirk, WR (Texas A&M)
3-97: Mason Cole, C (Michigan)
4-134: Chase Edmonds, RB (Fordham)
6-182: Christian Campbell, CB (Penn State)
7-254: Korey Cunningham, T (Cincinnati)