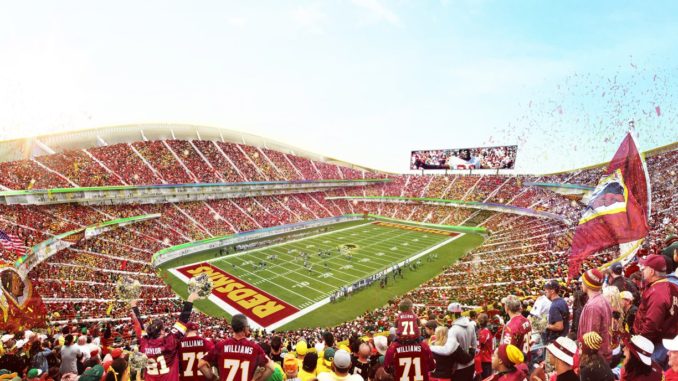 Washington Redskins 2019 NFL Draft Grade and Analysis
Washington Redskins 2019 mock drafts, last year draft recap, Washington Redskins draft needs, 2019 draft trades.
2019 Washington Redskins Draft:
1-15: Dwayne Haskins, QB (Ohio State)
1-26: Montez Sweat, DE (Mississippi State)
3-76: Terry McLaurin, WR (Ohio State)
4-112: Bryce Love, RB (Stanford)
4-131: Wes Martin, G (Indiana)
5-153: Ross Pierschbacher, C (Alabama)
5-173: Cole Holcomb, LB (North Carolina)
6-206: Kelvin Harmon, WR (North Carolina State)
7-227: Jimmy Moreland, CB (James Madison)
7-253: Jordan Brailford, DE (Oklahoma State)
Grade: Lucky/Good? Who Cares!
The Redskins first two picks were as good as any in recent draft history if you consider where and who they got these prospects. You can make the argument that Haskins was the QB in this draft best suited for the NFL, and that Sweat was the best pass rusher.
McLaurin was a favorite of many, including ours. He is an elite leader and will be a foundational piece of this offense, even if he doesn't emerge as a start.
A little early for Love, his knee isn't looking great. If he gets healthy, he can be a dynamic weapon, but they have too many question marks with their RBs and need a more stable prospect.
Really like Brailford, especially where they got him. Looked good during the draft process and can get pressure off the edge. Would have gone much higher in most years.
GM: Bruce Allen (by default)
Head Coach: Jay Gruden
Offensive Coordinator: Kevin O'Connell
Defensive Coordinator: Greg Manusky
Offensive Scheme: West Coast
Defensive Scheme: 4-3
Washington Redskins, Last Year's Draft:
1-13: Da'Ron Payne, DT (Alabama)
2-59: Derrius Guice, RB (LSU)
3-74: Geron Christian, OL (Louisville)
4-109: Troy Apke, S (Penn State)
5-163: Tim Settle, DT (Virginia Tech)
6-197: Shaun Dion Hamilton, LB (Alabama)
7-241: Greg Stroman, CB (Virginia Tech)
7-256: Trey Quinn, WR (SMU)