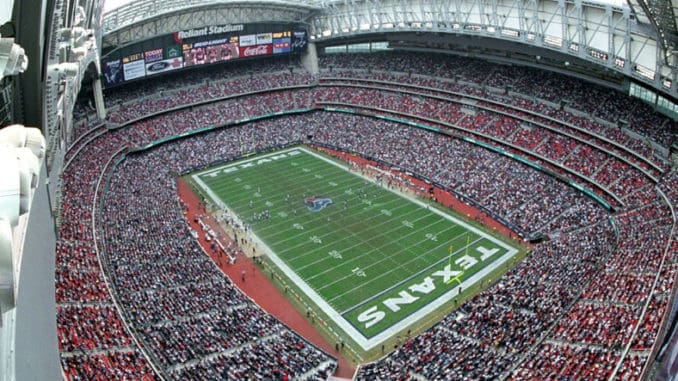 Houston Texans 2019 NFL Draft Grade and Analysis
Houston Texans 2019 mock drafts, last year draft recap, Houston Texans draft needs, 2019 draft trades.
2019 Houston Texans Draft:
1-23: Tytus Howard, T (Alabama State)
2-54: Lonnie Johnson, CB (Kentucky)
2-55: Max Scharping, T (Northern Illinois)
3-86: Kahale Warring, TE (San Diego State)
5-161: Charles Omenihu, DE (Texas)
6-195: Xavier Crawford, CB (Central Michigan)
7-220: Cullen Gillaspia, RB (Texas A&M)
Draft Grade: Fingers Crossed
Houston got put in a bad situation in the first round, where offensive tackles were snagged ahead of them. They might have panicked a bit with Howard, a promising tackle prospect, but by no means a guy they can plug in there immediately and expect a high level of play.
They did add Scharping late in the second, and he might actually have a better chance to start at left tackle before their first rounder. He is experienced and technique sound.
Lonnie Johnson was a great value at 54 and fills a big need they had at corner.
Getting Omenihu in the 5th could be an absolute steal. They probably weren't targeting that position at that spot, but the value was just too great.
GM: Brian Gaine
Head Coach: Bill O'Brien
Offensive Coordinator: Tim Kelly
Defensive Coordinator: Romeo Crennel
Offensive Scheme: Erhardt-Perkins
Defensive Scheme: 3-4
Houston Texans, Last Year's Draft:
3-68: Justin Reid, S (Stanford)
3-80: Martinas Rankin, T (Mississippi State)
3-98: Jordan Akins, TE (UCF)
4-103: Keke Coutee, WR (Texas Tech)
6-177: Duke Ejiofor, DE (Wake Forest)
6-211: Jordan Thomas, TE (Mississippi State)
6-214: Peter Kalambayi, LB (Stanford)
7-222: Jermaine Kelly, CB (San Jose State)