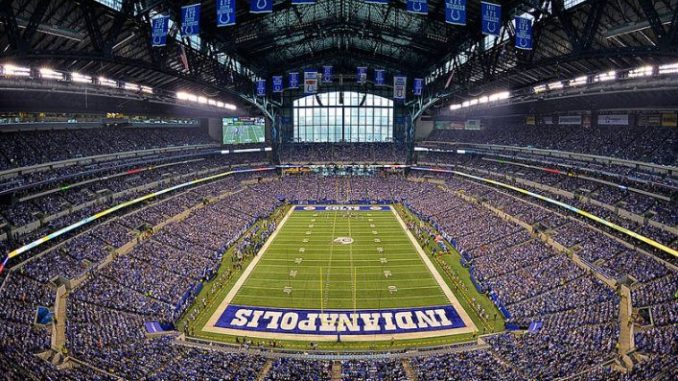 Indianapolis Colts 2019 NFL Draft Grade and Analysis
Indianapolis Colts 2019 mock drafts, last year draft recap, Indianapolis Colts draft needs, 2019 draft trades.
2019 Indianapolis Colts Draft:
2-34: Rock Ya-Sin, CB (Temple)
2-49: Ben Banogu, LB (TCU)
2-59: Parris Campbell, WR (Ohio State)
3-89: Bobby Okereke, LB (Stanford)
4-109: Khari Willis, S (Michigan State)
5-144: Marvell Tell, S (USC)
5-164: E.J. Speed, LB (Tarleton State)
6-199: Gerri Green, DE (Ole Miss)
7-240: Jackson Barton, T (Utah)
7-246: Javon Patterson, C (Ole Miss)
Draft Grade: That Escalated Quickly
The Colts made huge strides last year after a stellar draft. However, they looked like a team that was running on high gear that would eventually run out of gas. That is just a testament to how well they played so quickly. This draft appears to have given them that next wave of talent that will allow them to take the next step.
Ya-Sin was a first rounder in many mocks, and is a physical, athletic DB. Add to that Willis from Michigan State, and they added two superb new toys for their secondary.
Campbell couldn't be a better match for Hilton for their offense. This is now a very speedy, versatile, dangerous passing offense.
GM: Chris Ballard
Head Coach: Frank Reich
Offensive Coordinator: Nick Sirianni
Defensive Coordinator: Matt Eberflus
Offensive Scheme: Erhardt-Perkins
Defensive Scheme: 3-4
Indianapolis Colts, Last Year's Draft:
1-6: Quenton Nelson, G (Notre Dame)
2-36: Darius Leonard, LB (South Carolina State)
2-37: Braden Smith, G (Auburn)
2-52: Kemoko Turay, DE (Rutgers)
2-64: Tyquan Lewis, DE (Ohio State)
4-104: Nyheim Hines, RB (North Carolina State)
5-159: Daurice Fountain, WR (Northern Iowa)
5-169: Jordan Wilkins, RB (Mississippi)
6-185: Deon Cain, WR (Clemson)
7-221: Matthew Adams, LB (Houston)
7-235: Zaire Franklin, LB (Syracuse)