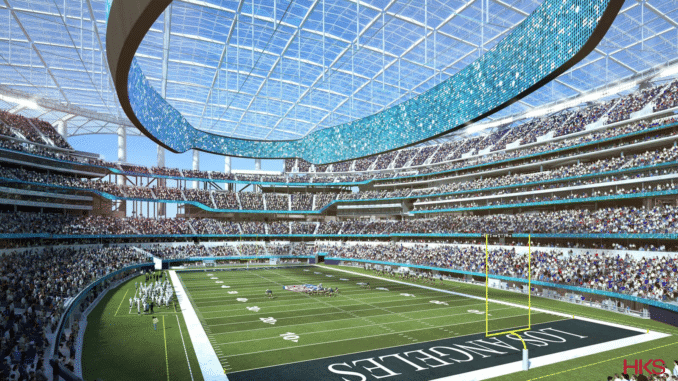 Los Angeles Rams 2019 NFL Draft Grade and Analysis
Los Angeles Rams 2019 mock drafts, last year draft recap, Los Angeles Rams draft needs, 2019 draft trades.
2019 Los Angeles Rams Draft:
2-61: Taylor Rapp, S (Washington)
3-70: Darrell Henderson, RB (Memphis)
3-79: David Long, CB (Michigan)
3-97: Bobby Evans, T (Oklahoma)
4-134: Greg Gaines, DT (Washington)
5-169: David Edwards, T (Wisconsin)
7-243: Nick Scott, S (Penn State)
7-251: Dakota Allen, LB (Texas Tech)
Draft Grade: Tougher and Cheaper
The Rams went to the Superbowl, but ran into two realizations once the game was over: they were soft in the middle, and they were going to have some salary issues very soon.
You could throw in that they really need to give their star RB a break with carries as well, but that remains to be seen. In this draft, they added a beast of a DT in the fourth round, that could end up being one of their best acquisitions of the offseason.
The Rams also added two offensive tackles, and a corner… these picks are important because they are getting expensive and old at these positions and need to address them now with young prospects.
Darrell Henderson was the best pass catching RB in the draft, and is a big play weapon. He could act as a sort of inning-eater for their star RB, and provide some huge plays in the meantime.
GM: Les Snead
Head Coach: Sean McVay
Offensive Coordinator: Matt LaFleur
Defensive Coordinator: Wade Phillips
Offensive Scheme: West Coast / Spread
Defensive Scheme: 3-4
Los Angeles Rams, Last Year's Draft:
3-89: Joseph Noteboom, OL (TCU)
4-111: Brian Allen, C (Michigan State)
4-135: John Franklin-Myers, DE (Stephen F. Austin)
5-147: Micah Kiser, LB (Virginia)
5-160: Ogbonnia Okoronkwo, LB (Oklahoma)
6-176: John Kelly, RB (Tennessee)
6-192: Jamil Demby, T (Maine)
6-195: Sebastian Joseph, DT (Rutgers)
6-205: Trevon Young, LB (Louisville)
7-231: Travin Howard, LB (TCU)
7-244: Justin Lawler, DE (SMU)