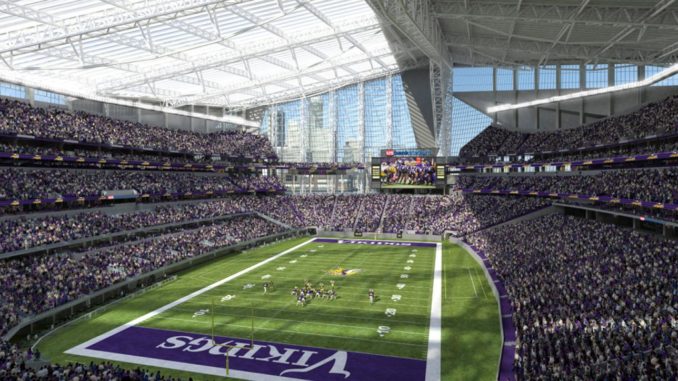 Minnesota Vikings 2019 NFL Draft Grade and Analysis
Minnesota Vikings 2019 mock drafts, last year draft recap, Minnesota Vikings draft needs, 2019 draft trades.
2019 Minnesota Vikings Draft:
1-18: Garrett Bradbury, C (North Carolina State)
2-50: Irv Smith Jr., TE (Alabama)
3-102: Alexander Mattison, RB (Boise State)
4-114: Dru Samia, G (Oklahoma)
5-162: Cameron Smith, LB (USC)
6-190: Armon Watts, DT (Arkansas)
6-191: Marcus Epps, DB (Wyoming)
6-193: Oli Udoh, T (Elon)
7-217: Kris Boyd, CB (Texas)
7-239: Dillon Mitchell, WR (Oregon)
7-247: Olabisi Johnson, WR (Colorado State)
7-250: Austin Cutting, LS (Air Force)
Draft Grade: Mission Accomplished
With a loaded roster except at one place- the offensive line, the Vikings had a clear mandate for this draft. They ended up with the best center, a proven and NFL ready guard, and an additional developmental tackle, they attacked that need with authority.
Sprinkled in between these offensive line prospects were a few extra prospects that can help them right away. They grabbed one of the best TE's, and that can only help their offensive line woes.
They will also be able to have a healthy competition for the third and fourth WR spots, as they added two prospects late.
Watts is a beast, and allows them to have a little more meat for when they need to stop the run.
GM: Rick Spielman
Head Coach: Mike Zimmer
Offensive Coordinator:Kevin Stefanski
Defensive Coordinator: George Edwards
Offensive Scheme: West Coast
Defensive Scheme: 4-3, Attacking
Minnesota Vikings, Last Year's Draft:
1-30: Mike Hughes, CB (UCF)
2-62: Brian O'Neill, T (Pittsburgh)
4-102: Jalyn Holmes, DE (Ohio State)
5-157: Tyler Conklin, TE (Central Michigan)
5-167: Daniel Carlson, K (Auburn)
6-213: Colby Gossett, G (Appalachian State)
6-218: Ade Aruna, DE (Tulane)
7-225: Devante Downs, LB (California)