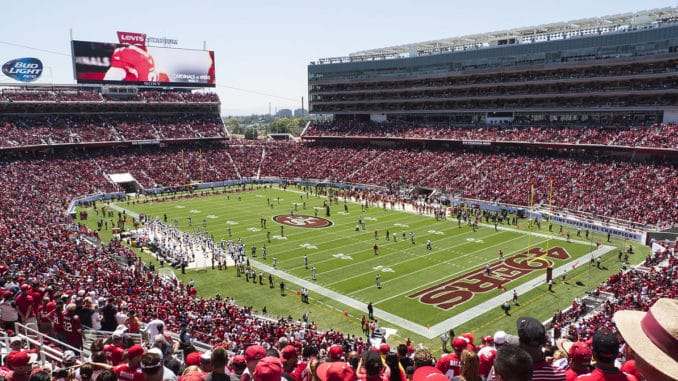 San Francisco 49ers 2019 NFL Draft Grade and Analysis
San Francisco 49ers 2019 mock drafts, last year draft recap, San Francisco 49ers draft needs, 2019 draft trades.
2019 San Francisco 49ers Draft:
1-2: Nick Bosa, DE (Ohio State)
2-36: Deebo Samuel, WR (South Carolina)
2-67: Jalen Hurd, WR (Baylor)
4-110: Mitch Wishnowsky, P (Utah)
5-148: Dre Greenlaw, LB (Arkansas)
6-176: Kaden Smith, TE (Stanford)
6-183: Justin Skule, T (Vanderbilt)
6-198: Tim Harris, CB (Virginia)
Draft Grade: A Final Piece
There are some question marks with this draft, but because they added a final super elite prospect to their defensive line, that is enough to give it passing marks.
Bosa was the pick all along, and should have been. They now have a loaded defensive line, and already have their QB in place. That right there is enough to build a team around.
In such a deep WR class, going for two with the next couple of picks was probably not a great allocation of resources. Perhaps they are thinking of Hurd as more a RB that also catches a lot of balls, which would help clarify that decision.
Kaden Smith feels like a "Stanford" pick by the GM. He just didn't stand out in any way as an NFL prospect, and that was the general opinion that was formed during the draft process.
GM: John Lynch
Head Coach: Kyle Shanahan
Offensive Coordinator: Kyle Shanahan
Defensive Coordinator: Robert Saleh
Offensive Scheme: West Coast
Defensive Scheme: 4-3
San Francisco 49ers, Last Year's Draft:
1-9: Mike McGlinchey, T (Notre Dame)
2-44: Dante Pettis, WR (Washington)
3-70: Fred Warner, LB (BYU)
3-95: Tarvarius Moore, S (Southern Mississippi)
4-128: Kentavius Street, DE (North Carolina State)
5-142: D.J. Reed, CB (Kansas State)
6-184: Marcell Harris, S (Florida State)
7-223: Jullian Taylor, DT (Temple)
7-240: Richie James, WR (Middle Tennessee)