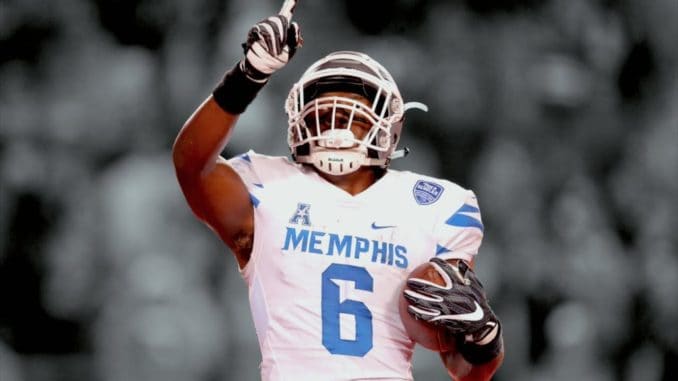 Scouting Report: Patrick Taylor Jr.
School: Memphis Position: Running Back Class: Junior Height: 6-3 Weight: 225 Projected Draft Round: 5-7
Scouting Report:
Bruising, powerful running back that is the the thunder to Darrell Henderson's lightning on Memphis' offense. Attacks holes in the defense, but also has a nice jump cut he can use when there is nothing there. Keeps balanced, and his agility allows him to gain extra yards in the open field as it is difficult for defenders to get good tackling angles on him. Proficient in the passing game, and a very good pass protector.
Video Highlights: