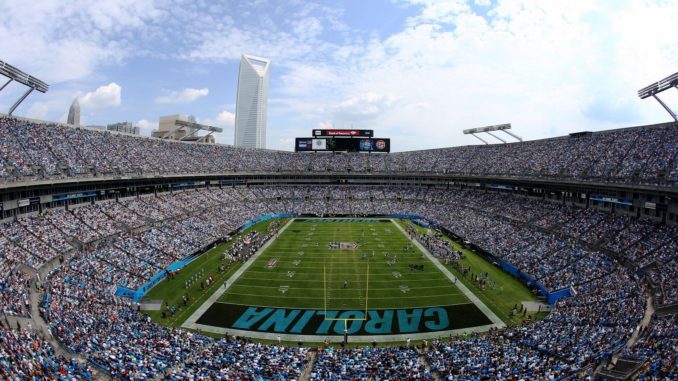 Carolina Panthers 2020 NFL Draft
Carolina Panthers 2020 NFL Draft: Carolina Panthers 2020 mock drafts, last year draft recap, Carolina Panthers draft needs, 2020 draft trades.
Salaries / Contracts
Up to Date Salary Cap Info | Up to Date Contract Info
Carolina Panthers 2020 NFL Draft: Last Year's Draft
1-16: Brian Burns, DE (Florida State)
2-37: Greg Little, T (Ole Miss)
3-100: Will Grier, QB (West Virginia)
4-115: Christian Miller, LB (Alabama)
5-154: Jordan Scarlett, RB (Florida)
6-212: Dennis Daley, T (South Carolina)
7-237: Terry Godwin, WR (Georgia)
Carolina Panthers 2020 NFL Draft: 2018 Draft
1-24: D.J. Moore, WR (Maryland)
2-55: Donte Jackson, CB (LSU)
3-85: Rashaan Gaulden, CB (Tennessee)
4-101: Ian Thomas, TE (Indiana)
4-136: Marquis Haynes, DE (Ole Miss)
5-161: Jermaine Carter Jr., LB (Maryland)
7-234: Andre Smith, LB (North Carolina)
7-242: Kendrick Norton, DT (Miami)
Draft Grade: Safe and Sound
Instead of adding shiny new pieces to their offense, the Panthers went a very safe and smart route in this draft. The most glaring pick is the addition of Grier in the third. Cam has been banged up a lot the last few years, and Grier could allow them to not panic when he gets hurt again. When healthy, Cam was playing extremely well last year.
Another aspect to Cam's health is adding some help on the offensive line. Little was one of the best tackles in the draft that fell a bit. Daley could see work on the right side early.
Their first pick was one that could deliver a pro bowler for years to come. No matter how bad the situation was at FSU, Burns played hard play in and play out. He can cover as well.
GM: Marty Hurney
Head Coach: Matt Rhule
Offensive Coordinator: Joe Brady
Defensive Coordinator: Phil Snow
Offensive Scheme: Play Action / Power Run
Defensive Scheme: 4-3