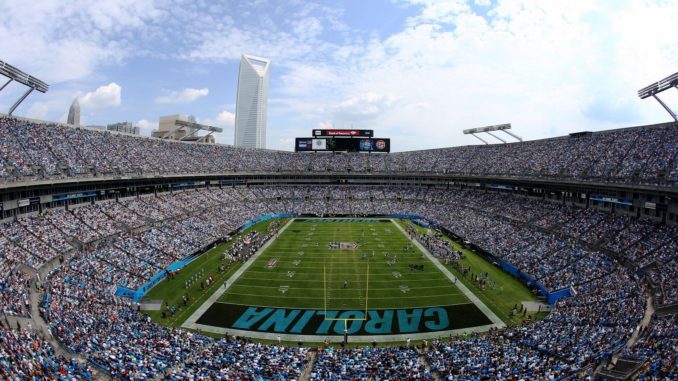 Carolina Panthers 2020 NFL Draft
Carolina Panthers 2020 NFL Draft: Carolina Panthers 2020 mock drafts, last year draft recap, Carolina Panthers draft needs, 2020 draft trades.
Salaries / Contracts
Up to Date Salary Cap Info | Up to Date Contract Info
Carolina Panthers 2020 NFL Draft Grade: "Extreme Bias"
1 (7). Derrick Brown, DT, Auburn
2 (38). Yetur Gross-Matos, DE, Penn State
2 (64). Jeremy Chinn, S, Southern Illinois
4 (113). Troy Pride Jr., CB, Notre Dame
5 (152). Kenny Robinson Jr., S, West Virginia
6 (184). Bravvion Roy, DT, Baylor
7 (221). Stantley Thomas-Oliver III, CB, Florida International
Drafting heavy even at one position can be exciting in the offseason and for fans, but has some major downsides. Drafting completely on one side of the ball is surely going to cause some problems down the line.
Before going into that, if you look at the picks on their own, it was an exceptional draft. Brown, Gross-Matos, and Chinn are all exceptional prospects that will immediately improve the talent on defense.
The rub is that maintaining the talent on an NFL team is about balance. Not just with talent, but also with salaries, contracts, age, etc. If you allocate all of your resources too heavy at any point in the team building process, it becomes like blowing a tire when driving down the road. This will be a year with no top prospects on offense to develop. You now have a grouping of young defensive prospects that are developing along the same learning curve. There is a reason teams don't do this, even when needs are primarily on one side of the ball.
Carolina Panthers 2020 NFL Draft: Last Year's Draft
1-16: Brian Burns, DE (Florida State)
2-37: Greg Little, T (Ole Miss)
3-100: Will Grier, QB (West Virginia)
4-115: Christian Miller, LB (Alabama)
5-154: Jordan Scarlett, RB (Florida)
6-212: Dennis Daley, T (South Carolina)
7-237: Terry Godwin, WR (Georgia)
Carolina Panthers 2020 NFL Draft: 2018 Draft
1-24: D.J. Moore, WR (Maryland)
2-55: Donte Jackson, CB (LSU)
3-85: Rashaan Gaulden, CB (Tennessee)
4-101: Ian Thomas, TE (Indiana)
4-136: Marquis Haynes, DE (Ole Miss)
5-161: Jermaine Carter Jr., LB (Maryland)
7-234: Andre Smith, LB (North Carolina)
7-242: Kendrick Norton, DT (Miami)
Draft Grade: Safe and Sound
Instead of adding shiny new pieces to their offense, the Panthers went a very safe and smart route in this draft. The most glaring pick is the addition of Grier in the third. Cam has been banged up a lot the last few years, and Grier could allow them to not panic when he gets hurt again. When healthy, Cam was playing extremely well last year.
Another aspect to Cam's health is adding some help on the offensive line. Little was one of the best tackles in the draft that fell a bit. Daley could see work on the right side early.
Their first pick was one that could deliver a pro bowler for years to come. No matter how bad the situation was at FSU, Burns played hard play in and play out. He can cover as well.
GM: Marty Hurney
Head Coach: Matt Rhule
Offensive Coordinator: Joe Brady
Defensive Coordinator: Phil Snow
Offensive Scheme: Play Action / Power Run
Defensive Scheme: 4-3