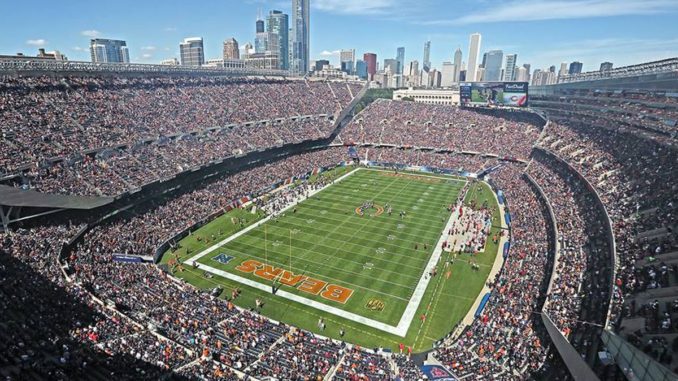 Chicago Bears 2020 NFL Draft
Chicago Bears 2020 NFL Draft: Chicago Bears 2020 mock drafts, last year draft recap, Chicago Bears draft needs, 2020 draft trades.
Salaries / Contracts
Up to Date Salary Cap Info | Up to Date Contract Info
Chicago Bears 2020 NFL Draft: Last Year's Draft
3-73: David Montgomery, RB (Iowa State)
4-126: Riley Ridley, WR (Georgia)
6-205: Duke Shelley, CB (Kansas State)
7-222: Kerrith Whyte Jr., RB (Florida Atlantic)
7-238: Stephen Denmark, CB (Valdosta State)
Chicago Bears 2020 NFL Draft: 2018 Draft
1-8: Roquan Smith, LB (Georgia)
2-39: James Daniels, C (Iowa)
2-51: Anthony Miller, WR (Memphis)
4-115: Joel Iyiegbuniwe, LB (Western Kentucky)
5-145: Bilal Nichols, DT (Delaware)
6-181: Kylie Fitts, DE (Utah)
7-224: Javon Wims, WR (Georgia)
Draft Grade: Two New Toys
The Bears are light on draft picks, but found two really good values in the draft for their emerging offense.
Montgomery was the Iowa State offense, and was one of the only true 3 down backs in college that could do it all. He will see a lot of playing time and will take the pressure off of their lighter backs.
Getting Ridley at 126 was a tremendous value. He is a very reliable target that is out of the box ready and knows how to run excellent routes.
GM: Ryan Pace
Head Coach: Matt Nagy
Offensive Coordinator: Bill Lazor
Defensive Coordinator: Chuck Pagano
Offensive Scheme: West coast / Spread concepts
Defensive Scheme: 3-4