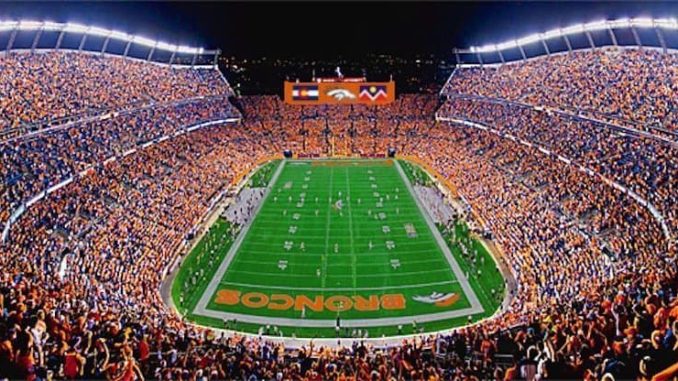 Denver Broncos 2020 NFL Draft
Denver Broncos 2020 NFL Draft: Denver Broncos 2020 mock drafts, last year draft recap, Denver Broncos draft needs, 2020 draft trades.
Salaries / Contracts
Up to Date Salary Cap Info | Up to Date Contract Info
Denver Broncos 2020 NFL Draft Grade: "Late Returns"
1 (15). Jerry Jeudy, WR, Alabama
2 (46). KJ Hamler, WR, Penn State
3 (77). Michael Ojemudia, CB, Iowa
3 (83). Lloyd Cushenberry III, C, LSU
3 (95). McTelvin Agim, DT, Arkansas
4 (118). Albert Okwuegbunam, TE, Missouri
5 (178). Justin Strnad, LB, Wake Forest
6 (181). Netane Muti, G, Fresno State
7 (252). Tyrie Cleveland, WR, Florida
7 (254). Derrek Tuszka, DE, North Dakota State
The Broncos now have four exceptional wide receiver prospects that are young and cheap as well. The start of this draft seemed liked it was going to be one loved by the media and some fans due to the wow factor but then end up being a draft of ignoring other glaring needs. Whether by design or by luck, the picks of Cushenberry and Muti nullified those concerns. Was probably a little bit of both.
Jeudy was a gift, and will perfectly pair with Sutton. This 1-2 punch should be the focus of their offense for years to come. Hamler will feast off of the attention that these two are given. Albert O was viewed by many trusted names in the NFL community as the TE with the most upside, and will now be paired with Fant to be another 1-2 punch.
Going back to their interior offensive linemen, this was a major concern going in. Glasgow is ok, but they probably over paid for him in free agency. This team has one major question going into the season- Garett Bolles. If he can finally put it all together, this could be a devastating offensive line. If not, there will be valid questions on why this position wasn't addressed in the draft.
Denver Broncos 2020 NFL Draft: Last Year's Draft
1-20: Noah Fant, TE (Iowa)
2-41: Dalton Risner, T (Kansas State)
2-42: Drew Lock, QB (Missouri)
3-71: Dre'Mont Jones, DT (Ohio State)
5-156: Justin Hollins, LB (Oregon)
6-187: Juwann Winfree, WR (Colorado)
Denver Broncos 2020 NFL Draft: 2018 Draft
1-5: Bradley Chubb, DE (North Carolina State)
2-40: Courtland Sutton, WR (SMU)
3-71: Royce Freeman, RB (Oregon)
3-99: Isaac Yiadom, CB (Boston College)
4-106: Josey Jewell, LB (Iowa)
4-113: DaeSean Hamilton, WR (Penn State)
5-156: Troy Fumagalli, TE (Wisconsin)
6-183: Sam Jones, G (Arizona State)
6-217: Keishawn Bierria, LB (Washington)
7-226: David Williams, RB (Arkansas)
Draft Grade: Solid, Safe
The Broncos finally seem to have a sound plan with their QB for the present and the future. Lock being available at 42 was a gift from Heaven that they could not pass up. This will allow them to develop him while Flacco shows them how much more he has in the tank.
Fant is uber athletic, and might also solve a long standing issue with the Broncos- a productive tight end. He should see a lot of balls thrown his way this year.
Risner is one of the true great guys that plays very nasty through the whistle. They have missed on some offensive line moves the last few years and he is a very safe prospect that will play from day one.
Dre'Mont Jones played heroically through the season, never fully healthy with OSU. He is the type of DT that they need that will never give less than 100%.
GM: John Elway
Head Coach: Vic Fangio
Offensive Coordinator: Pat Shurmur
Defensive Coordinator: Ed Donatell
Offensive Scheme: West Coast / Zone Running
Defensive Scheme: 3-4