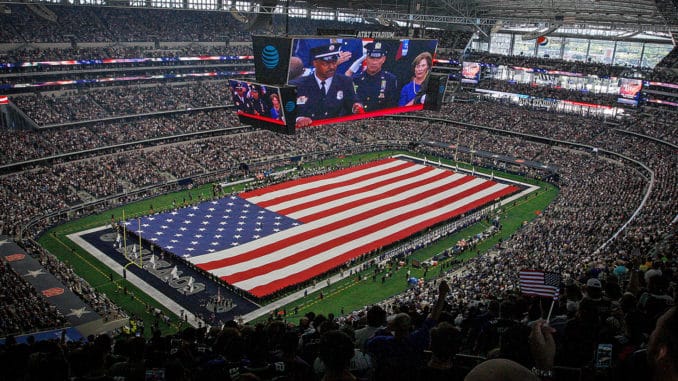 Dallas Cowboys 2020 NFL Draft
Dallas Cowboys 2020 NFL Draft: Dallas Cowboys 2020 mock drafts, last year draft recap, Dallas Cowboys draft needs, 2020 draft trades.
Salaries / Contracts
Up to Date Salary Cap Info | Up to Date Contract Info
Dallas Cowboys 2020 NFL Draft: Last Year's Draft
2-58: Trysten Hill, DT (Central Florida)
3-90: Connor McGovern, G (Penn State)
4-128: Troy Pollard, RB (Memphis)
5-158: Michael Jackson, CB (Miami)
5-165: Joe Jackson, DE (Miami)
6-213: Donovan Wilson, S (Texas A&M)
7-218: Mike Weber, RB (Ohio State)
7-241: Jalen Jelks, DE (Oregon)
Dallas Cowboys 2020 NFL Draft: 2018 Draft
1-19: Leighton Vander Esch, LB (Boise State)
2-50: Connor Williams, G (Texas)
3-81: Michael Gallup, WR (Colorado State)
4-116: Dorance Armstrong, DE (Kansas)
4-137: Dalton Schultz, TE (Stanford)
5-171: Mike White, QB (Western Kentucky)
6-193: Chris Covington, LB (Indiana)
6-208: Cedrick Wilson, WR (Boise State)
7-236: Bo Scarbrough, RB (Alabama)
Draft Grade: Great, Just Have 1 Question!
Every year the Cowboys seem to be on the verge of pulling it all together, but one position group holds them back because it was criminally ignored. Looking at their draft, there are a lot of nice prospects at good values, but they absolutely had to come out of here with a plug and play safety, and probably another safety later to develop.
Donovan Wilson might be a diamond in the rough, but they passed on excellent safety prospects throughout the draft. They have a huge need at safety, and it is not as if they can go to the safety store this late in the off season.
Getting back to their picks, Hill is a solid prospect that fell out of favor with his coaches last year. Probably taken a good two rounds too early, he does have a good amount of film from when he did see the field and from two years ago when he showed a lot of explosiveness.
McGovern was a really smart pick that gives them some depth on the interior.
Jelks was shockingly available in the 7th.
GM: Jerry Jones
Head Coach: Mike McCarthy
Offensive Coordinator: Kellen Moore
Defensive Coordinator: Mike Nolan
Offensive Scheme: Vertical
Defensive Scheme: 4-3