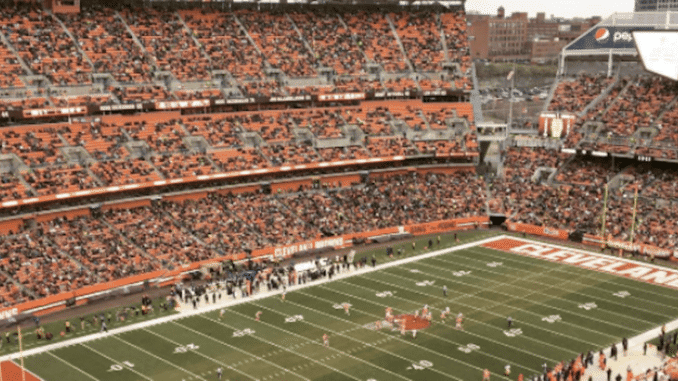 Cleveland Browns 2020 NFL Draft
Cleveland Browns 2020 NFL Draft: Cleveland Browns 2020 mock drafts, last year draft recap, Cleveland Browns draft needs, 2020 draft trades.
Salaries / Contracts
Up to Date Salary Cap Info | Up to Date Contract Info
Cleveland Browns 2020 NFL Draft Grade: "Return to Normalcy"
1 (10). Jedrick Wills Jr., T, Alabama
2 (44). Grant Delpit, S, LSU
3 (88). Jordan Elliott, DT, Missouri
3 (97). Jacob Phillips, LB, LSU
4 (115). Harrison Bryant, TE, Florida Atlantic
5 (160). Nick Harris, C, Washington
6 (187). Donovan Peoples-Jones, WR, Michigan
What a difference a year makes. After two years of John Dorsey's foolhardy draft and free agency moves, the Browns have had a steady and logical offseason, including this draft.
It would be fair to say that the Browns did not expect Wills to fall to them at the 10th pick, and it was surely one of the easiest picks to make in this draft. Even before their starting left tackle decided to play Pablo Escobar, this team had a glaring need at tackle. After getting a stellar right tackle in free agency, the Browns have finally turned their biggest weakness into a strength.
Delpit is a bit of a risk in the second. Is there a real concern about his tackling ability and instincts or was it simply a lingering effect of injuries? On its own it is a fair gamble, but just last year they grabbed a defensive back from LSU that can't tackle. Delpit is probably worth the risk here, but there were some other safeties available that might have been a safer choice.
Elliot was a great value, and a very much needed addition. There are some rumors that some teams were trying to move up to grab him when the Browns made the pick. Bryant would have been a questionable pick if taken any earlier, but understand the value there was just too good to pass up.
Cleveland Browns 2020 NFL Draft: Last Year's Draft
2-46: Greedy Williams, CB (LSU)
3-80: Sione Takitaki, LB (BYU)
4-119: Sheldrick Redwine, S (Miami)
5-155: Mack Wilson, LB (Alabama)
5-170: Austin Seibert, K (Oklahoma)
6-189: Drew Forbes, T (Southeast Missouri State)
7-221: Donnie Lewis Jr., CB (Tulane)
Cleveland Browns 2020 NFL Draft: 2018 Draft
1-1: Baker Mayfield, QB (Oklahoma)
1-4: Denzel Ward, CB (Ohio State)
2-33: Austin Corbett, T (Nevada)
2-35: Nick Chubb, RB (Georgia)
3-67: Chad Thomas, DE (Miami)
4-105: Antonio Callaway, WR (Florida)
5-150: Genard Avery, LB (Memphis)
6-175: Damion Ratley, WR (Texas A&M)
6-188: Simeon Thomas, CB (Louisiana-Lafayette)
Draft Grade: More Sizzle
Greedy Williams and Mack Wilson are two players that fans are going to think fell to them miraculously, but there are very specific reasons both fell so much in the draft. Williams is one dimensional and Wilson doesn't play strong. Taking a chance on one athletic, but soft player can be understood, but this feels more like Browns moves that are more sizzle than steak. There will be a lot of hype about this roster, as it is loaded with talent, but this draft was a missed chance to fortify the foundation with tough, high character players.
Redwine was a good value at 119, and will help fill a need at safety that they did really need to address in this draft. Donnie Lewis is the best value pick here, and might find himself starting by the start of the season.
GM: Andrew Berry
Head Coach: Kevin Stefanski
Offensive Coordinator: Alex Van Pelt
Defensive Coordinator: Steve Wilks
Offensive Scheme: West Coast – Run Heavy
Defensive Scheme: 4-3