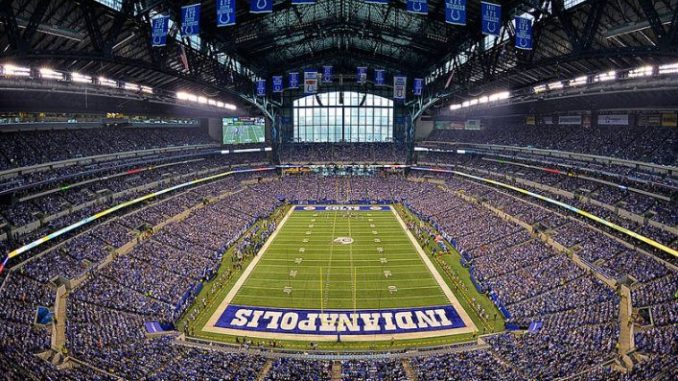 Indianapolis Colts 2020 NFL Draft
Indianapolis Colts 2020 NFL Draft: Indianapolis Colts 2020 mock drafts, last year draft recap, Indianapolis Colts draft needs, 2020 draft trades.
Salaries / Contracts
Up to Date Salary Cap Info | Up to Date Contract Info
Indianapolis Colts 2020 NFL Draft Grade: "Fortune Favors the Bold"
2 (34). Michael Pittman Jr., WR, USC
2 (41). Jonathan Taylor, RB, Wisconsin
3 (85). Julian Blackmon, S, Utah
4 (122). Jacob Eason, QB, Washington
5 (149). Danny Pinter, G, Ball State
6 (193). Robert Windsor, DT, Penn State
6 (211). Isaiah Rodgers, CB, Massachusetts
6 (212). Dezmon Patmon, WR, Washington State
6 (213). Jordan Glasgow, LB, Michigan
The Colts made a huge move on both sides of the ball in the offseason, and continued to be very bold during the draft. The theme of their draft is their top two picks- proof positive they are giving Rivers every opportunity to win this year.
Pittman is the ultimate counter to the skillset of Hilton and Campbell. Where those two guys offer elite speed, Pittman is a tall, powerful receiver that will feast on the open field provided by their speedsters.
Taylor might not make it to a second contract, this guy has been used extensively in college. And the Colts couldn't care less about that. In fact, could see the Colts running him until his legs fall off as long as Rivers is there. A powerful, fast runner, Taylor showed that he is a smooth receiver at the Combine, and could very well end up being the offensive MVP this year.
Indianapolis Colts 2020 NFL Draft: Last Year's Draft
2-34: Rock Ya-Sin, CB (Temple)
2-49: Ben Banogu, LB (TCU)
2-59: Parris Campbell, WR (Ohio State)
3-89: Bobby Okereke, LB (Stanford)
4-109: Khari Willis, S (Michigan State)
5-144: Marvell Tell, S (USC)
5-164: E.J. Speed, LB (Tarleton State)
6-199: Gerri Green, DE (Ole Miss)
7-240: Jackson Barton, T (Utah)
7-246: Javon Patterson, C (Ole Miss)
Indianapolis Colts 2020 NFL Draft: 2018 Draft
1-6: Quenton Nelson, G (Notre Dame)
2-36: Darius Leonard, LB (South Carolina State)
2-37: Braden Smith, G (Auburn)
2-52: Kemoko Turay, DE (Rutgers)
2-64: Tyquan Lewis, DE (Ohio State)
4-104: Nyheim Hines, RB (North Carolina State)
5-159: Daurice Fountain, WR (Northern Iowa)
5-169: Jordan Wilkins, RB (Mississippi)
6-185: Deon Cain, WR (Clemson)
7-221: Matthew Adams, LB (Houston)
7-235: Zaire Franklin, LB (Syracuse)
Draft Grade: That Escalated Quickly
The Colts made huge strides last year after a stellar draft. However, they looked like a team that was running on high gear that would eventually run out of gas. That is just a testament to how well they played so quickly. This draft appears to have given them that next wave of talent that will allow them to take the next step.
Ya-Sin was a first rounder in many mocks, and is a physical, athletic DB. Add to that Willis from Michigan State, and they added two superb new toys for their secondary.
Campbell couldn't be a better match for Hilton for their offense. This is now a very speedy, versatile, dangerous passing offense.
GM: Chris Ballard
Head Coach: Frank Reich
Offensive Coordinator: Nick Sirianni
Defensive Coordinator: Matt Eberflus
Offensive Scheme: Erhardt-Perkins
Defensive Scheme: 4-3