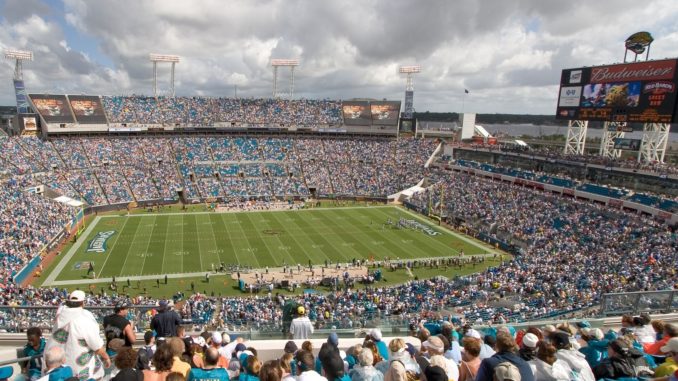 Jacksonville Jaguars 2020 NFL Draft
Jacksonville Jaguars 2020 NFL Draft: Jacksonville Jaguars 2020 mock drafts, last year draft recap, Jacksonville Jaguars draft needs, 2020 draft trades.
Salaries / Contracts
Up to Date Salary Cap Info | Up to Date Contract Info
Jacksonville Jaguars 2020 NFL Draft Grade: "Reboot, Day 1"
1 (9). CJ Henderson, CB, Florida
1 (20). K'Lavon Chaisson, LB, LSU
2 (42). Laviska Shenault Jr., WR, Colorado
3 (73). Davon Hamilton, DT, Ohio State
4 (116). Ben Bartch, T, St. John's (MN)
4 (137). Josiah Scott, CB, Michigan State
4 (140). Shaquille Quarterman, LB, Miami (FL)
5 (157). Daniel Thomas, S, Auburn
5 (165). Collin Johnson, WR, Texas
6 (189). Jake Luton, QB, Oregon State
6 (206). Tyler Davis, TE, Georgia Tech
7 (223). Chris Claybrooks, CB, Memphis
If there was a team that simply needed a lot of picks, and to hit on most of them, regardless of whether they found "stars" it was the Jaguars. They had needs everywhere going into the draft, which made them one of the more entertaining teams to watch, all three days.
Henderson is not as physical as Okudah, but in all other areas had comparable skills. They desperately need to hit on a CB now, and he was the obvious pick for them at 9. They may have found a great value in the 4th at that position as well. Scott was coached in an NFL type defense, and should be ready to compete for a starting job this year.
With the Jaguars second pick in the first round and the next two picks, they got tougher, and hopefully found the football character they have been missing in many players that they have assembled the last few years.
Bartch is one of the most promising small school prospects to come out in years. They will be tempted to thrust him into action quickly due to need, but he probably needs at least a year to develop to the big jump in level of competition.
Jacksonville Jaguars 2020 NFL Draft: Last Year's Draft
1-7: Josh Allen, DE (Kentucky)
2-35: Jawaan Taylor, T (Florida)
3-69: Josh Oliver, TE (San Jose State)
3-98: Quincy Williams, LB (Murray State)
5-140: Ryquell Armstead, RB (Temple)
6-178: Gardner Minshew, QB (Washington State)
7-235: Dontavius Russell, DT (Auburn)
Jacksonville Jaguars 2020 NFL Draft: 2018 Draft
1-29: Taven Bryan, DT (Florida)
2-61: D.J. Chark, WR (LSU)
3-93: Ronnie Harrison, S (Alabama)
4-129: Will Richardson, T (North Carolina State)
6-203: Tanner Lee, QB (Nebraska)
7-230: Leon Jacobs, LB (Wisconsin)
7-247: Logan Cooke, P (Mississippi State)
Draft Grade: Hit for the Cycle
The first two picks for the Jaguars could not have gone any better for them. Never could have imagined that Josh Allen would have fallen to them at 7. THEN, they somehow get the player that they realistically thought they would get at 7 at 35. These are draft scenarios GMs dream of.
Oliver was one of the TEs in the group just outside the top prospects, and they got them at a good value in the third. They need to bring back more TE usage in their offense, and have a more consistent offense.
Armstead is going to be a favorite of coaches and management, and will either push their petulant, immature star RB to get better, or will flat out replace him.
GM: David Caldwell
Head Coach: Doug Marrone
Offensive Coordinator: Jay Gruden
Defensive Coordinator: Todd Wash
Offensive Scheme: Hybrid Air Coryell
Defensive Scheme: 4-3