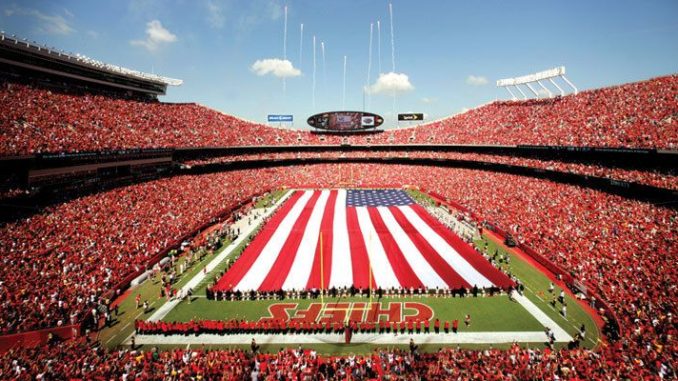 Kansas City Chiefs 2020 NFL Draft
Kansas City Chiefs 2020 NFL Draft: Kansas City Chiefs 2020 mock drafts, last year draft recap, Kansas City Chiefs draft needs, 2020 draft trades.
Salaries / Contracts
Up to Date Salary Cap Info | Up to Date Contract Info
Kansas City Chiefs 2020 NFL Draft Grade: "Why Not?"
1 (32). Clyde Edwards-Helaire, RB, LSU
2 (63). Willie Gay Jr., LB, Mississippi State
3 (96). Lucas Niang, T, TCU
4 (138). L'Jarius Sneed, S, Louisiana Tech
5 (177). Michael Danna, DE, Michigan
7 (237). Bopete Keyes, CB, Tulane
Championship teams and teams with loaded rosters are judged differently than others when it comes to the draft. That is a fair analysis of the Chiefs' 2020 NFL draft.
Clyde Edwards-Helaire was an inspired selection, and thought that how they scouted him in comparison to Westbrook was very revealing. He is going to cause many sleepless nights for defensive coordinators – not just because of his skillset on his own, but because he is that last piece to account for after teams scheme to contain the powerful passing game.
The next two picks were risks that only a championship team or a team with a loaded roster should make. Willie Gay is the type of very low character prospect that Andy Reid has shown an ability to turn around. However, this pick doesn't help to put to rest the label of enabler, even if the SB ring seemed to erase the habit of giving abusers huge contracts.
Niang is a first round talent at offensive tackle. His injuries, however, might be more than a bump in the road. It is a risk that they can take that could pay off huge if he heals up fully.
One quiet move is the undrafted free agent signing of Darryl Williams. They made sure to get him quickly and gave him a lot of money to sign after the draft. This is a powerful, versatile interior offensive lineman, that could also play right tackle for them. One of the best UFA signings this year.
Kansas City Chiefs 2020 NFL Draft: Last Year's Draft
2-56: Mecole Hardman, WR (Georgia)
2-63: Juan Thornhill, S (Virginia)
3-84: Khalen Saunders, DT (Western Illinois)
6-201: Rashad Fenton, CB (South Carolina)
6-214: Darwin Thompson, RB (Utah State)
7-216: Nick Allegretti, C (Illinois)
Kansas City Chiefs 2020 NFL Draft: 2018 Draft
2-46: Breeland Speaks, DE (Ole Miss)
3-75: Derrick Nnadi, DT (Florida State)
3-100: Dorian O'Daniel, LB (Clemson)
4-124: Armani Watts, S (Texas A&M)
6-196: Tremon Smith, CB (Central Arkansas)
6-198: Kahlil McKenzie, OG (Tennessee)
Draft Grade: Steady
While Kansas City continues to shed the horrible human beings that John Dorsey picked for them, they needed a draft with solid prospects and solid people across the board. They seemed to have accomplished this task.
Hardman won't be the Cheetah, but at least he can provide an explosive, vertical threat to keep the offense operating without making major changes.
The Chiefs needed a safety and might have found a gem in Thornhill. They need a lot of new players for this new defense, and he was a favorite during the draft process.
Saunders is one of the feel good prospects of the draft process, but is no gimmick. This is a big, active defensive tackle that can get after it.
GM: Brett Veach
Head Coach: Andy Reid
Offensive Coordinator: Eric Bieniemy
Defensive Coordinator: Steve Spagnuolo
Offensive Scheme: West Coast
Defensive Scheme: 3-4