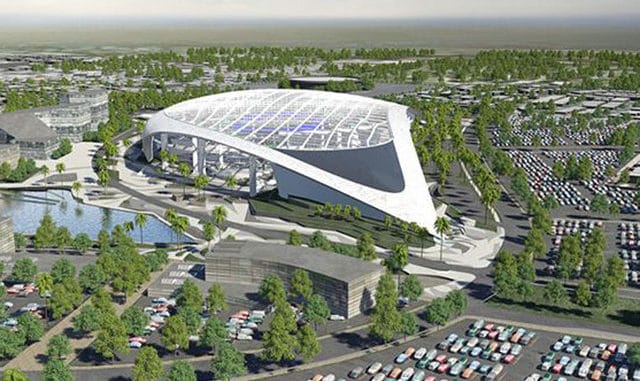 Los Angeles Chargers 2020 NFL
Los Angeles Chargers 2020 NFL Draft: Los Angeles Chargers 2020 mock drafts, last year draft recap, Los Angeles Chargers draft needs, 2020 draft trades.
Salaries / Contracts
Up to Date Salary Cap Info | Up to Date Contract Info
Los Angeles Chargers 2020 NFL Draft Grade: "Phew!!!"
1 (6). Justin Herbert, QB, Oregon
1 (23). Kenneth Murray, LB, Oklahoma
4 (112). Joshua Kelley, RB, UCLA
5 (151). Joe Reed, WR, Virginia
6 (186). Alohi Gilman, S, Notre Dame
7 (220). K.J. Hill, WR, Ohio State
There were two ways to look at the Chargers roster before the draft: 1. They have a loaded roster and just need a QB. 2. They are nowhere because no matter what they have on their roster, they don't have a QB. All that doesn't seem to matter now as they drafted their QB of the future.
Both the Dolphins and the Chargers played it cool and waited to see if a QB would drop to them. It was a stupid strategy by both, but it did work out for both. Yes, the "ends justifying the means" is actually a quote of derision, not a life lesson that many use it as.
Regardless, the Chargers have their QB and can move forward with the luxury of developing him behind Tyrod Taylor. Taylor is dependable, takes care of the ball and will be a great mentor to Herbert. Prospects with the talent of Herbert don't come around for teams that often, and now he is in the hands of the Chargers coaching staff.
Moving up for Murray was an interesting move. Queen is probably the better prospect in terms of skillset, but the Chargers obviously view his off the charts character and leadership abilities as enough to use assets to go up and get him. He will be the leader of that defense for a decade.
Los Angeles Chargers 2020 NFL Draft: Last Year's Draft:
1-28: Jerry Tillery, DT (Notre Dame)
2-60: Nasir Adderley, S (Delaware)
3-91: Trey Pipkins, T (Sioux Falls)
4-130: Drue Tranquill, LB (Notre Dame)
5-166: Easton Stick, QB (North Dakota State)
6-200: Emeke Egbule, LB (Houston)
7-242: Cortez Broughton, DT (Cincinnati)
Los Angeles Chargers 2020 NFL Draft: 2018 Draft
1-17: Derwin James, S (Florida State)
2-48: Uchenna Nwosu, LB (USC)
3-84: Justin Jones, DT (North Carolina State)
4-119: Kyzir White, S (West Virginia)
5-155: Scott Quessenberry, CB (UCLA)
6-191: Dylan Cantrell, WR (Texas Tech)
7-251: Justin Jackson, RB (Northwestern)
Draft Grade: Missed Opportunity
The Chargers have a very deep roster at most positions, and had an opportunity to go all in to win a championship next year. However, they missed pretty much across the board with the exception of their second round pick.
Tillery has been selfish, wildly inconsistent and immature. If you watch his Stanford game he looks like a top 10 pick. but if you evaluate him week in and week out, this was a big reach. He has also had some bad character incidents during his college career. They could have easily waited on other DT's that have been more productive and consistent, and used this pick on a player that can help them get over the hump.
Adderley was an excellent pick that can pair with their other star young safety, forming one of the best units in the league.
GM: Tom Telesco
Head Coach: Anthony Lynn
Offensive Coordinator: Shane Steichen
Defensive Coordinator: Gus Bradley
Offensive Scheme: Erhardt-Perkins
Defensive Scheme: 4-3