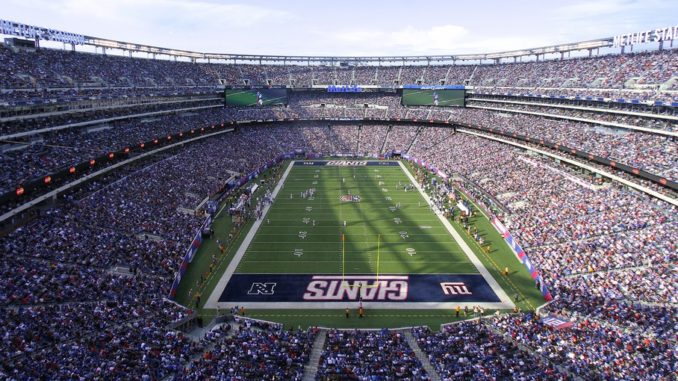 New York Giants 2020 NFL Draft
New York Giants 2020 NFL Draft: New York Giants 2020 mock drafts, last year draft recap, New York Giants draft needs, 20209 draft trades.
Salaries / Contracts
Up to Date Salary Cap Info | Up to Date Contract Info
New York Giants 2020 NFL Draft Grade: "Moderation in Everything"
1 (4). Andrew Thomas, T, Georgia
2 (36). Xavier McKinney, S, Alabama
3 (99). Matt Peart, T, Connecticut
4 (110). Darnay Holmes, CB, UCLA
5 (150). Shane Lemieux, G, Oregon
6 (183). Cam Brown, LB, Penn State
7 (218). Carter Coughlin, DE, Minnesota
7 (238). T.J. Brunson, LB, South Carolina
7 (247). Chris Williamson, CB, Minnesota
7 (255). Tae Crowder, LB, Georgia
There was a lot, a lot of buzz that Thomas was going to be the first tackle taken in the draft the days leading up to it. We didn't change our mocks, but probably should have considering the buzz. Thomas was the safe pick among a small group of tackle prospects with varying traits. The fact is that the Giants simply couldn't miss here, and grabbed a reliable, ready to go tackle that they have needed for years.
With their next few picks, the Giants got the best safety in the draft, and an excellent tackle that has a ton of upside. The Peart pick – taking a low floor, high ceiling tackle to supplement their safe pick in the first round was a brilliant move.
New York Giants 2020 NFL Draft: Last Year's Draft
1-6: Daniel Jones, QB (Duke)
1-17: Dexter Lawrence, DT (Clemson)
1-30: Deandre Baker, CB (Georgia)
3-95: Oshane Ximines, LB (Old Dominion)
4-108: Julian Love, CB (Notre Dame)
5-143: Ryan Connelly, LB (Wisconsin)
5-171: Darius Slayton, WR (Auburn)
6-180: Corey Ballentine, CB (Washburn)
7-232: George Asafo-Adjei, OL (Kentucky)
7-245: Chris Slayton, DT (Syracuse)
New York Giants 2020 NFL Draft: 2018 Draft
1-2: Saquon Barkley, RB (Penn State)
2-34: Will Hernandez, G (UTEP)
3-66: Lorenzo Carter, LB (Georgia)
3-69: B.J. Hill, DT (North Carolina State)
4-108: Kyle Lauletta, QB (Richmond)
5-139: RJ McIntosh, DT (Miami)
Draft Grade: Trust The GM
Based on the sentiment out there, most people will immediately scoff at the draft grade we gave. However, it is based on history and logic. First, there are many false narrative and beliefs about where football is and where it is going. In fact, what wins are QBs that can provide consistent, replicable results, game in and game out, play in and play out. Watch the playoffs and the Superbowl. What wins is solid pocket passing and not messing up trying to make highlight reel plays.
Daniel Jones might or might not be the guy that can lead the Giants back to a championship, but he provides a skill set that quite simply matches what wins. Also, the Giants GM has a long and proven track record at building teams that win.
Moving down the draft, Lawrence is a very good defensive tackle, but maybe taken a little high. However, the Pats exposed the softness of the Rams middle of their defense, and teams are working hard to shore up the interior of the D-line.
Baker was an absolute steal and they were smart to move up and grab him. He was the best CB in the best conference and a rare talent. Adding Love and Ballentine give them a really talented young core of defensive backs.
GM: Dave Gettleman
Head Coach: Joe Judge
Offensive Coordinator: Jason Garrett
Defensive Coordinator: Patrick Graham
Offensive Scheme: West Coast
Defensive Scheme: 3-4