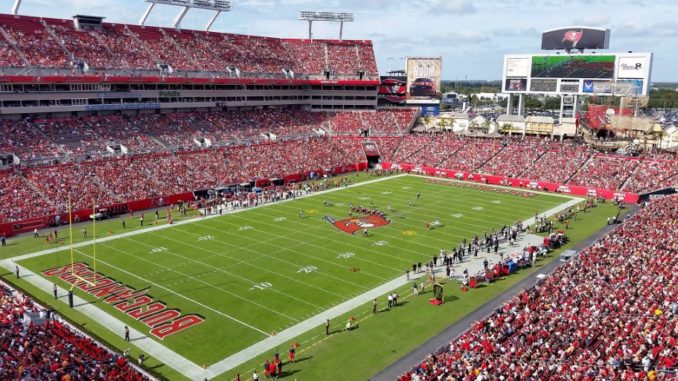 Tampa Bay Buccaneers 2020 NFL Draft
Tampa Bay Buccaneers 2020 NFL Draft: Tampa Bay Buccaneers 2020 mock drafts, last year draft recap, Tampa Bay Buccaneers draft needs, 2020 draft trades.
Salaries / Contracts
Up to Date Salary Cap Info | Up to Date Contract Info
Tampa Bay Buccaneers 2020 NFL Draft Grade: "Tributes for the King"
1 (13). Tristan Wirfs, T, Iowa
2 (45). Antoine Winfield Jr., S, Minnesota
3 (76). Ke'Shawn Vaughn, RB, Vanderbilt
5 (161). Tyler Johnson, WR, Minnesota
6 (194). Khalil Davis, DT, Nebraska
7 (241). Chapelle Russell, LB, Temple
7 (245). Raymond Calais, RB, Louisian
The move up one pick to secure Wirfs was a true grown up GM decision. Wirfs falling to them must have been a dream, and even if they knew that the team in front wasn't going to take him, they couldn't take the chance of another team stealing him.
Didn't buy the hype of Winfield in the first round, but having him there at 45 was another major stroke of luck for the Bucs. Partly due to the injury, but also because of talent, the Bucs were awful in pass defense last year. Winfields will immediately improve that.
Tampa Bay has a strong front seven, and Davis will make that even better. He opened some eyes at the Combine, and will be an excellent rotational player.
Tampa Bay Buccaneers 2020 NFL Draft: Last Year's Draft
1-5: Devin White, LB (LSU)
2-39: Sean Bunting, CB (Central Michigan)
3-94: Jamel Dean, CB (Auburn)
3-99: Mike Edwards, S (Kentucky)
4-107: Anthony Nelson, DE (Iowa)
5-145; Matt Gay, K (Utah)
6-208: Scott Miller, WR (Bowling Green)
7-215: Terry Beckner Jr., DT (Missouri)
Tampa Bay Buccaneers 2020 NFL Draft: 2018 Draft
1-12: Vita Vea, DT (Washington)
2-38: Ronald Jones, RB (USC)
2-53: M.J. Stewart, CB (North Carolina)
2-63: Carlton Davis, CB (Auburn)
3-94: Alex Cappa, G (Humboldt State)
4-117: Jordan Whitehead, S (Pittsburgh)
5-144: Justin Watson, WR (Pennsylvania)
6-202: Jack Cichy, LB (Wisconsin)
Draft Grade: Superstar and the Question Marks
The easiest pick in this draft was Tampa Bay taking Devin White. Many teams can mess this up, but credit to them with not over or under thinking this one. Devin White can move in all directions, and will be the captain of this defense very quickly.
After the first round, the Bucs had two fairly substantial reaches at corner, and then a safety that is a solid prospect, but again, you could make the point there were a number of other better prospects available.
Suppose Tampa Bay has to get their kicker situation finally solved, but 5th round is just too rich for that. At least it wasn't the second.
Beckner was a surprise to still be on the board, and could be the surprise pick of this draft class. He looked very good good against top competition.
GM: Jason Licht
Head Coach: Bruce Arians
Offensive Coordinator: Byron Leftwich
Defensive Coordinator: Todd Bowles
Offensive Scheme: Air Coryell
Defensive Scheme: 4-3