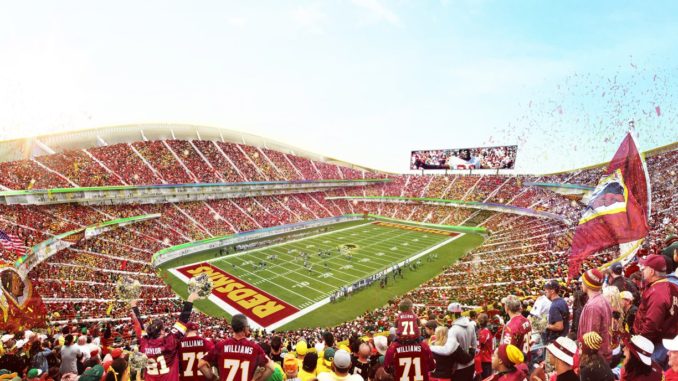 Washington Redskins 2020 NFL Draft
Washington Redskins 2020 NFL Draft: Washington Redskins 2020 mock drafts, last year draft recap, Washington Redskins draft needs, 2020 draft trades.
Salaries / Contracts
Up to Date Salary Cap Info | Up to Date Contract Info
Washington Redskins 2020 NFL Draft Grade: "Solid and Steady"
1 (2). Chase Young, DE, Ohio State
3 (66). Antonio Gibson, WR, Memphis
4 (108). Saahdiq Charles, T, LSU
4 (142). Antonio Gandy-Golden, WR, Liberty
5 (156). Keith Ismael, C, San Diego State
5 (162). Khaleke Hudson, LB, Michigan
7 (216). Kamren Curl, S, Arkansas
7 (229). James Smith-Williams, DE, N.C. State
The Redskins didn't necessarily need Chase Young, but this was a slam dunk pick. They now have a lot of talent on their defensive line, and for now this is the focus of the team. They are five deep now, but it should be noted that the talent didn't match the production last year. Their might be weak link on that defensive line that has been the beneficiary of the talent around them.
The rest of the draft for the Redskins was logical, good fit pick after pick. Charles has some concerns, but is going to the best place to get himself straight. They need him to perform well, or else they will be looking again next year for a left tackle.
Hudson will be in heaven operating behind and around that defensive line. If they can limit their pass rush to 3 or 4 the rest of that defeense will flourish.
Washington Redskins 2020 NFL Draft: Last Year's Draft
1-15: Dwayne Haskins, QB (Ohio State)
1-26: Montez Sweat, DE (Mississippi State)
3-76: Terry McLaurin, WR (Ohio State)
4-112: Bryce Love, RB (Stanford)
4-131: Wes Martin, G (Indiana)
5-153: Ross Pierschbacher, C (Alabama)
5-173: Cole Holcomb, LB (North Carolina)
6-206: Kelvin Harmon, WR (North Carolina State)
7-227: Jimmy Moreland, CB (James Madison)
7-253: Jordan Brailford, DE (Oklahoma State)
Washington Redskins 2020 NFL Draft: 2018 Draft
1-13: Da'Ron Payne, DT (Alabama)
2-59: Derrius Guice, RB (LSU)
3-74: Geron Christian, OL (Louisville)
4-109: Troy Apke, S (Penn State)
5-163: Tim Settle, DT (Virginia Tech)
6-197: Shaun Dion Hamilton, LB (Alabama)
7-241: Greg Stroman, CB (Virginia Tech)
7-256: Trey Quinn, WR (SMU)
Grade: Lucky/Good? Who Cares!
The Redskins first two picks were as good as any in recent draft history if you consider where and who they got these prospects. You can make the argument that Haskins was the QB in this draft best suited for the NFL, and that Sweat was the best pass rusher.
McLaurin was a favorite of many, including ours. He is an elite leader and will be a foundational piece of this offense, even if he doesn't emerge as a start.
A little early for Love, his knee isn't looking great. If he gets healthy, he can be a dynamic weapon, but they have too many question marks with their RBs and need a more stable prospect.
Really like Brailford, especially where they got him. Looked good during the draft process and can get pressure off the edge. Would have gone much higher in most years.
GM: –
Head Coach: Ron Rivera
Offensive Coordinator: Scott Turner
Defensive Coordinator: Jack Del Rio
Offensive Scheme: Vertical, Play Action
Defensive Scheme: 4-3