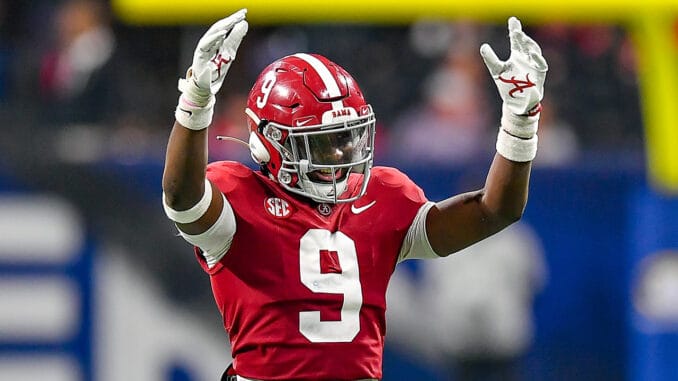 2023 NFL Draft Safety Rankings includes a prospect ranking, a breakdown of scouting for the position, key questions about the position, and a link to learn more.
2023 NFL Mock Draft
Safety Rankings:
Antonio Johnson, Texas A&M
Jordan Battle, Alabama
Brandon Joseph, Notre Dame
Jalen Catalon, Arkansas
Tykee Smith, Georgia
DeMarcco Hellams, Alabama
BeeJay Williamson, Louisiana Tech
Akeem Dent, Florida State
Rashad Torrence II, Florida
Kenderick Duncan, Louisville
2023 NFL Draft Safety Rankings
Can they cover deep, cover shallow routes, blitz, effective against the run in the box? If they can do all, they are super safety
Some are just "centerfielders" or "cover the centerfield" and sort of a pure free safety.
Some are very strong or tough but not great in coverage, and are better as "in the box" safeties.
Tackling ability and willingness to tackle are key.
Do they "break down" before a tackle or tackle without framing up to the ball carrier.
Experience at the position.
Durability.
Can they play corner as well?
Do they contribute in return game?
Number of INT's and sacks.