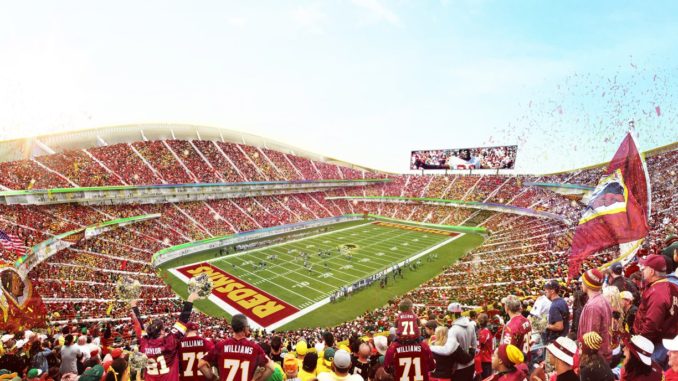 Washington Redskins 2018 NFL Draft
Washington Redskins 2018 mock drafts, last year draft recap, Washington Redskins draft needs, 2018 draft trades.
GM: Bruce Allen (by default)
Head Coach: Jay Gruden
Offensive Coordinator: Matt Cavanaugh
Defensive Coordinator: Greg Manusky
Offensive Scheme: West Coast
Defensive Scheme: 4-3
NFL Offensive Rankings
Run: 28 Pass: 12 Total: 16
NFL Defensive Rankings
Run: 32 Pass: 9 Total: 21
2018 Estimated Cap Space
$18,997,982
2018 NFL Mock Drafts
Washington Redskins 7 Round Mock Draft
DraftGeek's Mock Draft
Washington Redskins Previous Draft
1/17 Jonathan Allen DT ALABAMA
2/49 Ryan Anderson OLB ALABAMA
3/81 Fabian Moreau CB UCLA
4/114 Samaje Perine RB OKLAHOMA
4/123 Montae Nicholson S MICHIGAN STATE
5/154 Jeremy Sprinkle TE ARKANSAS
6/199 Chase Roullier C WYOMING
6/209 Robert Davis WR GEORGIA STATE
7/230 Josh Harvey-Clemons S LOUISVILLE
7/235 Josh Holsey CB AUBURN
Post Draft Thoughts:

"It is difficult to talk about the Redskins without acknowledging the elephant in the room- what are the long-term plans at QB?  They didn't draft one, and are saying the right things at the moment, but that is going to be the underlying story for them until that is settled. Jonathan Allen falling to them at 17 was one of the biggest steals of the draft. He will move around the defensive line, causing sleepless nights for offensive coordinators. Moreau was a borderline first rounder and an excellent value pick in the 3rd. Perine is probably not a feature back, but is perhaps the most powerful straight ahead runner in the draft, and when they get leads, should be fed the ball to eat the clock.
2018 NFL Draft
The Redskins need to stabilize their franchise before the 2018 season. This year by year uncertainty at QB and with coordinators and in the front office is keeping this team from success. All of these are within the control of the GM, and if he can't solve all of these, the owner has to make a change, regardless of his last name.
The Redskins look to be moving forward with Alex Smith, and have signed him to a long term deal. Now they can build around his strengths and weaknesses moving forward.
Washington had a very good draft, and Allen showed to be the steal that many, including us, thought he was. With the offense in flux until the QB position is settled, one thing is for sure: they need a wide receiver. Pryor has been an absolute bust as a free agent acquisition, but no harm no foul after the year is over, as they can move on.
Washington Redskins 2018 NFL Draft Needs
DT, OT, WR, CB