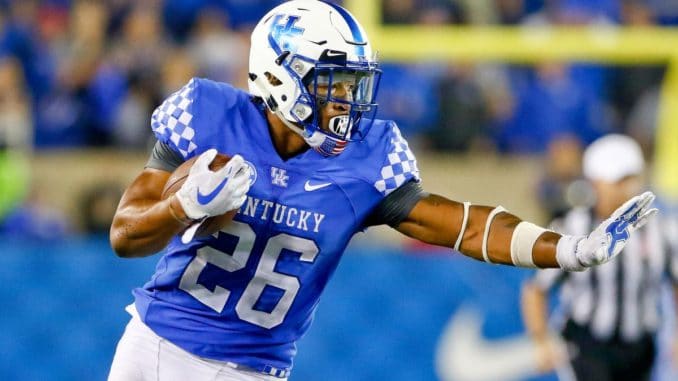 Scouting Report: Benny Snell, Jr.
School: Kentucky Position: Running Back Class: Junior Height: 5-10 Weight: 223 Projected Draft Round: 2-4
Scouting Report:
Compact, powerful, punishing back that excels at using same foot, same shoulder, rising blow balance to explode through tackles. Good vision, best when on assigned runs where he doesn't have to improvise. Won't be a big play breaker with limited top end speed, but will be effective at wearing down defenses early.
Video Highlights: