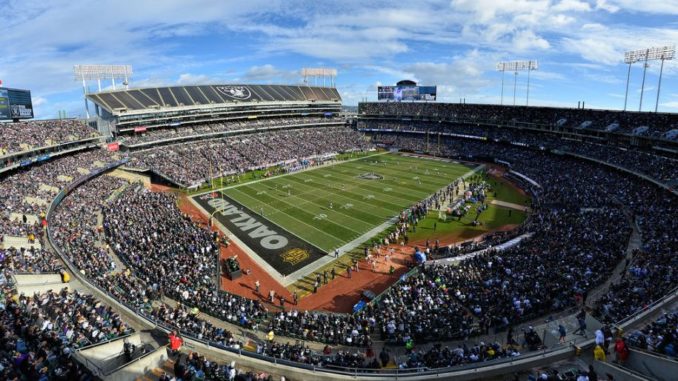 Las Vegas Raiders 2020 NFL Draft
Las Vegas Raiders 2020 NFL Draft: Las Vegas Raiders 2020 mock drafts, last year draft recap, Las Vegas Raiders draft needs, 2020 draft trades.
Salaries / Contracts
Up to Date Salary Cap Info | Up to Date Contract Info
Las Vegas Raiders 2020 NFL Draft: "Hmmm"
1 (12). Henry Ruggs III, WR, Alabama
1 (19). Damon Arnette, CB, Ohio State
3 (80). Lynn Bowden Jr., WR, Kentucky
3 (81). Bryan Edwards, WR, South Carolina
3 (100). Tanner Muse, S, Clemson
4 (109). John Simpson, G, Clemson
4 (139). Amik Robertson, CB, Louisiana Tech
Mike Mayock could draft a turnip and people in the national "draft media" would praise him. The reality is that although he hit on a few picks, he has not made the most of his bounty of draft capital that he has had the last two years.
Ruggs was a bit of a surprise, but very much can see the pick here. He is more than just some "Al Davis" blind speed selection. Ruggs is a catch and run super threat and worthy of the first WR going this year.
Arnette is a talented CB, but if you compare him to the other prospects on the board, was a now established Mayock reach. Bowden is a versatile offensive weapon, that can be used all over the offense, and can serve as a QB in case of emergency. However, turning around and using another pick on a receiver with the next pick on Edwards was a wasted opportunity to address other needs. Edwards is a nice prospect, but not special in any particular area.
Following that head scratcher, Mayock followed it up with a tremendous reach in Tanner Muse, a player not expected to be much more than a special teams ace. In typical confounding Mayock manner, he followed that up with an excellent value meets need pick in Simpson.
For the Raiders to take the next step in how they draft players, they need to better grasp the concept of Opportunity Cost and also expand their scouting resources beyond Clemson, South Carolina.
Las Vegas Raiders 2020 NFL Draft: Last Year's Draft
1-4: Clelin Ferrell, DE (Clemson)
1-24: Josh Jacobs, RB (Alabama)
1-27: Johnathan Abram, S (Mississippi State)
2-40: Trayvon Mullen, CB (Clemson)
4-106: Maxx Crosby, DE (Eastern Michigan)
4-129: Isaiah Johnson, CB (Houston)
4-137: Foster Moreau, TE (LSU)
5-149: Hunter Renfrow, WR (Clemson)
7-230: Quinton Bell, DE (Prairie View A&M)
Las Vegas Raiders 2020 NFL Draft: 2018 Draft
1-15: Kolton Miller, T (UCLA)
2-57: P.J. Hall, DT (Sam Houston State)
3-65: Brandon Parker, T (North Carolina A&T)
3-87: Arden Key, DE (LSU)
4-110: Nick Nelson, CB (Wisconsin)
5-140: Maurice Hurst, DT (Michigan)
5-173: Johnny Townsend, P (Florida)
6-216: Azeem Victor, LB (Washington)
7-228: Marcell Ateman, WR (Oklahoma State)
Draft Grade: To Each His Own
The Raiders had four picks in the first 40 picks, and an additional 3 fourth rounders after some deals. They picked up some very good prospects, but it is very reasonable to argue that they should have walked away with much better prospects.
If these players do establish a solid foundation, then it is all worth it, but to put a bow on the whole draft, in every draft slot they probably could have gotten a better prospect at that position, with the exception of RB at 24. And even there, there were so many RBs in this draft, why not just wait?
Ferrell is a good prospect, but do they know something that we don't? There were at least 3 better edge rushers on the board, and probably more than that. The Raiders should not be considering taking a RB in the first round until they are much further down the road. That feels like a pick Gruden demanded.
Mullen is a fine CB, but there were many better CB prospects available here when this pick was made.
In the end, if most of these players end up working out, then it can help them moving forward, but this is a draft where people might look back at in a few years and will see what could have been.
GM: Mike Mayock
Head Coach: Jon Gruden
Offensive Coordinator: Greg Olson
Defensive Coordinator: Paul Guenther
Offensive Scheme: West Coast
Defensive Scheme: 4-3