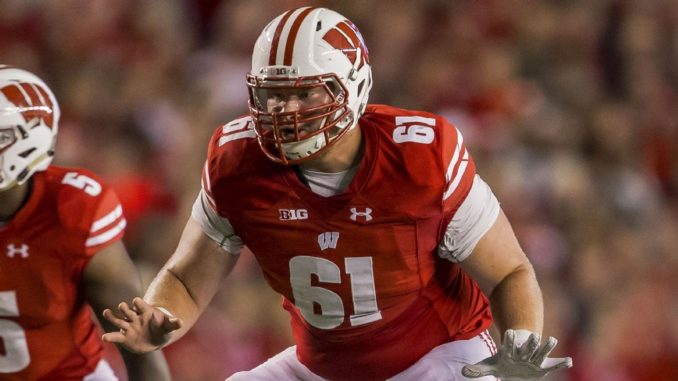 2020 NFL Draft Center Rankings includes a prospect ranking, a breakdown of scouting for the position, key questions about the position, and a link to learn more.
Center Rankings:
Tyler Biadasz, Wisconsin
Lloyd Cushenberry III, LSU
Cesar Ruiz, Michigan
Darryl Williams, Mississippi State
Matt Hennessy, Temple
Nick Harris, Washington
Keith Ismael, San Diego State
Trystan Colon-Castillo, Missouri
Frederick Mauigoa, Washington State
Jake Hansen, Oregon
T.J. McCoy, Louisville
Luke Juriga, Western Michigan
Zach Shackelford, Texas
Cohl Cabral, Arizona State
2020 NFL Draft Center Rankings
Can they and have they played guard?
They are taller and bigger now because of the shotgun. Worth mentioning because the smaller centers in the draft will have issues with defensive tackles and will need help from a guard to block. Big, long armed centers don't need help to double team defenders.
Smaller centers are perhaps best suited for zone blocking NFL teams.
Experience is very important.
Did they call blocking assignments? Rare in college, but does happen and is a plus.
Any experience snapping besides in the shotgun?
Who are the top 2020 NFL Draft Centers?
Tyler Biadasz, Wisconsin, Cesar Ruiz, Michigan, and Cohl Cabral, Arizona State.
What are the key traits for scouting Centers for the 2020 NFL Draft?
Ability to call blocking plays, versatility, hand usage and footwork.
When and where is the 2020 NFL Draft?
In April of 2020 at Paradise, Nevada.