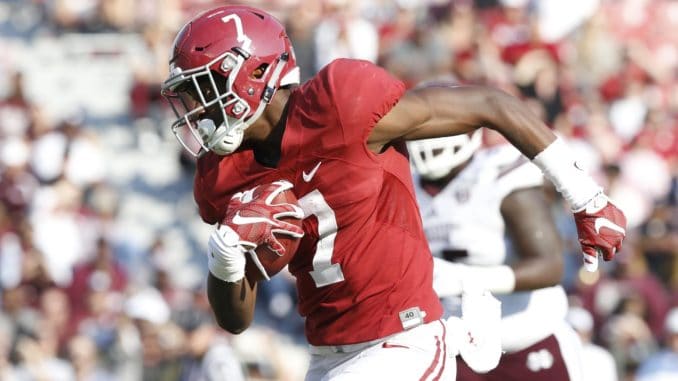 2020 NFL Draft Cornerback Rankings includes a prospect ranking, a breakdown of scouting for the position, key questions about the position, and a link to learn more.
Cornerback Rankings:
Jeffrey Okudah, Ohio State
C.J. Henderson, Florida
A.J. Terrell, Clemson
Jaylon Johnson, Utah
Kristian Fulton, LSU
Damon Arnette, Ohio State
Jeff Gladney, TCU
Trevon Diggs, Alabama
Cameron Dantzler, Mississippi State
Noah Igbinoghene, Auburn
Bryce Hall, Virginia
Troy Pride Jr., Notre Dame
Josiah Scott, Michigan State
A.J. Green, Oklahoma State
Dane Jackson, Pittsburgh
Javaris Davis, Auburn
Essang Bassey, Wake Forest
Darnay Holmes, UCLA
Chase Lucas, Arizona State
Lavert Hill, Michigan
Lamar Jackson, Nebraska
Javelin K. Guidry, Utah
Reggie Robinson, Tulsa
Stanford Samuels III, Florida State
2020 NFL Draft Cornerback Rankings
First thing to notice is size. 5′-11″+ and 195lbs.+ would be considered the bigger size that NFL teams want. Bigger size than that is worth mentioning.
Is he probably better as zone or press cover guy? Press guys generally are bigger and stronger, but not absolute.
Long arms are a major plus, especially with outside corners.
Ability to "locate the ball" quickly.
Fights for contested balls.
Sometimes they have "wide receiver mentality" wanting the ball.
Can stay with fast receivers down the field.
Can press receivers at the line.
Strong against the run is important, good tackling ability.
"Flips Hips" well allows to stay with receivers, especially in man coverage.
Number of INT's is important as well as pass break ups.
Experience is important, number of starts at corner.
Might they be a safety at next level? And general versatility to play in various positions.
Is he more of an outside or inside corner?
Can they cover tight ends as well as shifty RB's?
Can they contribute in punt return and kick return game?
Who are the top 2020 NFL Draft Cornerbacks?
Jeffrey Okudah, Ohio State, C.J. Henderson, Florida, Trevon Diggs, Alabama, Kristian Fulton, LSU.
What are the key traits for scouting Quarterbacks for the 2020 NFL Draft?
Overall size, short area quickness, long speed, ability to track passes, ability to disrupt passes, blitzing skills, ability to defend the run.
When and where is the 2020 NFL Draft?
In April of 2020 at Paradise, Nevada.