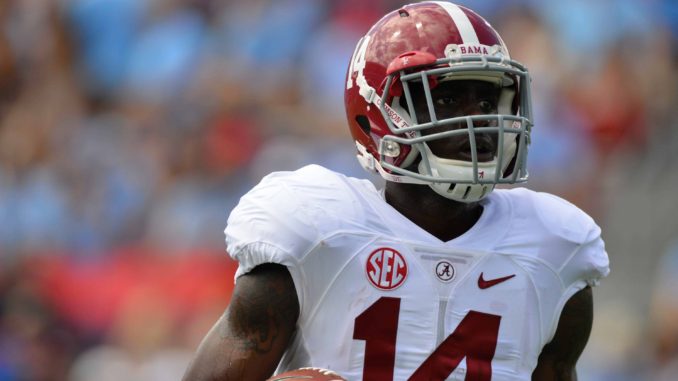 2020 NFL Draft Safety Rankings includes a prospect ranking, a breakdown of scouting for the position, key questions about the position, and a link to learn more.
Safety Rankings:
Xavier McKinney, Alabama
Antoine Winfield Jr., Minnesota
Jeremy Chinn, Southern Illinois
Grant Delpit, LSU
Kyle Dugger, Lenoir-Rhyne
Ashtyn Davis, California
Davion Taylor, Colorado
Julian Blackmon, Utah
Brandon Jones, Texas
Josh Metellus, Michigan
Chris Miller, Baylor
Terrell Burgess, Utah
K'Von Wallace, Clemson
Brian Cole II, Mississippi State
Khaleke Hudson, Michigan
Larry Pryor, Texas A&M
Richard LeCounte, Georgia
Jordan Fuller, Ohio State
Alohi Gilman, Notre Dame
Tanner Muse, Clemson
J.R. Reed, Georgia
Shyheim Carter, Alabama
David Dowell, Michigan State
Greg Eisworth, Iowa State
Hamsah Nasirildeen, Florida State
2020 NFL Draft Safety Rankings
Can they cover deep, cover shallow routes, blitz, effective against the run in the box? If they can do all, they are super safety
Some are just "centerfielders" or "cover the centerfield" and sort of a pure free safety.
Some are very strong or tough but not great in coverage, and are better as "in the box" safeties.
Tackling ability and willingness to tackle are key.
Do they "break down" before a tackle or tackle without framing up to the ball carrier.
Experience at the position.
Durability.
Can they play corner as well?
Do they contribute in return game?
Number of INT's and sacks.
Who are the top 2020 NFL Draft Safeties?
Xavier McKinney, Alabama, Grant Delpit, LSU, Ashtyn Davis, California.
What are the key traits for scouting Safeties for the 2020 NFL Draft?
Ability to cover short routes, medium routes, deep routes, open field speed, vision, ability to protect against the run and blitz.
When and where is the 2020 NFL Draft?
In April of 2020 at Paradise, Nevada.