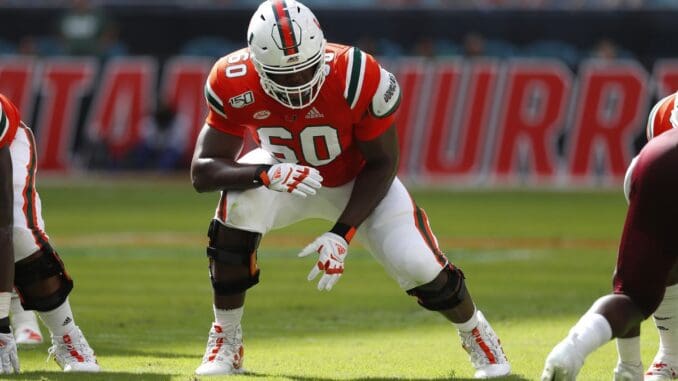 2022 NFL Draft Offensive Tackle Rankings includes a prospect ranking, a breakdown of scouting for the position, key questions about the position, and a link to learn more.
Offensive Tackle Rankings:
Evan Neal, Alabama
Charles Cross, Mississippi State
Trevor Penning, Northern Iowa
Nicholas Petit-Frere, Ohio State
Daniel Faalele, Minnesota
Jaxson Kirkland, Washington
Kenyon Green, Texas A&M
Zion Nelson, Miami
Rasheed Walker, Penn State
Thayer Munford, Ohio State
Jamaree Salyer, Georgia
Logan Bruss, Wisconsin
Nick Broeker, Ole Miss
Austin Deculus, LSU
Wanya Morris, Oklahoma
2022 NFL Draft Offensive Tackle Ranking
"Length" is key component of left tackles. Height, arm length, hand size all super important.
Footwork is very important, important for left tackles to handle speed.
Hand placement is needed for locking onto defenders, especially against power.
"Good overall technique" common trait for well coached, experienced tackles.
Left tackle prospects need to have a lot of starts at left tackle and against top competition to generally be considered elite.
Good "bend" and able to use "leverage"?
How did they fared against top DE prospects also in the draft?
Right Tackles may lack length, but need to be known as good run blockers.
"Road Grader" is exceptional run blocker.
"Ability to get to next level"… in run game or short passing game, able to beat a blocker, and move deeper into defense to block linebackers or other defenders.
"Versatility" – able to play guard as well.
Many tackles in college are best suited to move inside, but could be great guards in the NFL.
Able to defend "speed" and "power".
Number of sacks allowed.