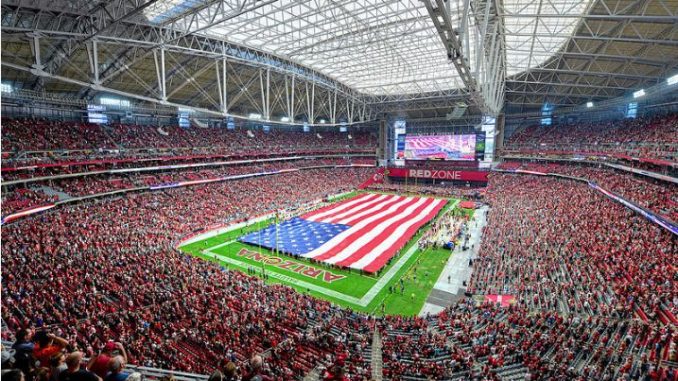 Arizona Cardinals 2018 NFL Draft
Arizona Cardinals 2018 mock drafts, last year draft recap, Arizona Cardinals draft needs, 2018 draft trades.
GM: Steve Keim
Head Coach: Steve Wilks 
Offensive Coordinator: Mike McCoy
Defensive Coordinator: Al Holcomb
Offensive Scheme: Erhardt-Perkins
Defensive Scheme: 4-3 (converting)
NFL Offensive Rankings
Run: 30 Pass: 15 Total: 22
NFL Defensive Rankings
Run: 6 Pass: 14 Total: 6
2018 Estimated Cap Space
$13,811,600
2018 NFL Mock Drafts
Arizona Cardinals 7 Round Mock Draft
DraftGeek's Mock Draft
Arizona Cardinals Previous Draft
1/13 Haason Reddick ILB TEMPLE
2/36 Budda Baker S WASHINGTON
3/98 Chad Williams WR GRAMBLING
4/115 Dorian Johnson G PITTSBURGH
5/157 Will Holden OT VANDERBILT
5/179 T.J. Logan RB NORTH CAROLINA
6/208 Rudy Ford S AUBURN
Post Draft Thoughts:

"While three teams moved up to take a quarterback, the Cardinals quietly replenished a defense that lost some key parts. They didn't panic and got a player that many had in their top 10 at pick 13, and added an extremely versatile defensive back in the next round. The Cardinals can win now, they just need to stop losing games that they should win. They added an excellent guard that fell to them in the 4th round who comes from a pro style system and can step in immediately.  T.J. Logan is an exciting playmaker and should boost their special teams from day 1. They will have to start to make a plan at QB, but were smart not to mortgage their current assets to get one in this draft."
2018 NFL Draft
The Cardinals might have considered drafting a quarterback in last year's draft, but instead were able to add some excellent pieces to a defense that needed an injection of youth. With Arians retiring, the profile of what they are looking for in a quarterback coming out of college will change, most notably how Arians really didn't care for QB's coming out of any sort of spread system. Carson Palmer is at the end of his career, and players at his age simply don't come back from injuries quickly.  With Arians retired and Palmer and Fitzgerald either retiring or extremely near it, this team needs to rebuild its identity.
Arizona Cardinals 2018 NFL Draft Needs
QB, OT, OG, WR, S