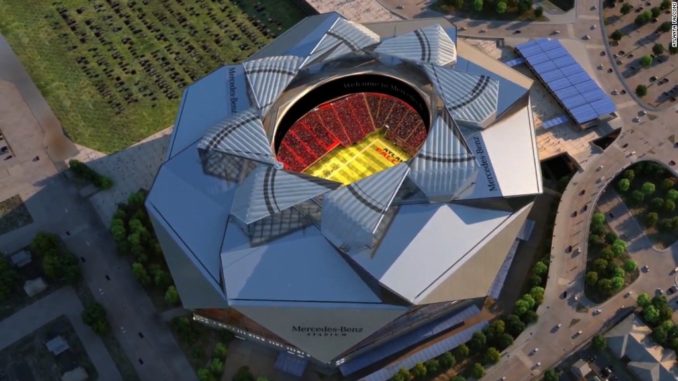 Atlanta Falcons 2018 NFL Draft
Atlanta Falcons 2018 mock drafts, last year draft recap, Atlanta Falcons draft needs, 2018 draft trades.
GM: Thomas Dimitroff
Head Coach: Dan Quinn
Offensive Coordinator: Steve Sarkisian
Defensive Coordinator: Marquand Manuel
Offensive Scheme: West Coast, Vertical
Defensive Scheme: 4-3
NFL Offensive Rankings
Run: 13 Pass: 8 Total: 8
NFL Defensive Rankings
Run: 9 Pass: 12 Total: 9
2018 Estimated Cap Space
$5,075,265
2018 NFL Mock Drafts
Atlanta Falcons Previous Draft
1/26 Takkarist McKinley OLB UCLA
3/75 Duke Riley ILB LSU
4/136 Sean Harlow OT OREGON STATE
5/149 Damontae Kazee CB SAN DIEGO STATE
5/156 Brian Hill RB WYOMING
5/174 Eric Saubert TE DRAKE
Post Draft Thoughts:

"McKinley fell a bit because he doesn't fit every scheme and has an injury.  The Falcons must be ecstatic that he did, as he will not only help boost their pass rush, but he fits their scheme, their attitude, and when healthy, can step in immediately, not having to be "the man." They then grabbed another linebacker. After scoring huge on one last year, it wasn't necessarily a need, but they stayed true to their board. Hill becomes the wrecking ball running back that should help in 4 minute drills, and Saubert was a "sleeper" favorite by many draft experts. The offense has been explosive, but they also need to kill the clock when they have the lead and a power back and dynamic tight end will help."
2018 NFL Draft
There is a trail of teams thriving under Shanahan and then faltering when he leaves. That doesn't necessarily make him a great head coach, and we will see how that goes after a few years. In the meantime, the Falcons offense has taken a few steps back, and needs to find a new identity instead of trying to force a continuity that simply isn't there now that Shanahan is gone. Even with their high powered offense last year, they had problems keeping leads, which obviously displayed itself in the Superbowl.
The Falcons were not going to be able to maintain their high scoring ways under a new coordinator, and would benefit from a more reliable four minute drill.  Shanahan did not do well his first year in Atlanta, so the Falcons should be patient to allow the new offensive coordinator / QB relationship to grow.
However, their major weakness is one that was not alleviated with the addition of Poe, and that is a failure to create an interior push on the defensive line. They have some excellent talent on the edge, and a one gap, penetrating defensive tackle would allow Poe to become a two gap anchor. The defense needs players that need to be very fast and relentless, and they need more of them.
Atlanta Falcons 2018 NFL Draft Needs
DT, TE, WR, OG