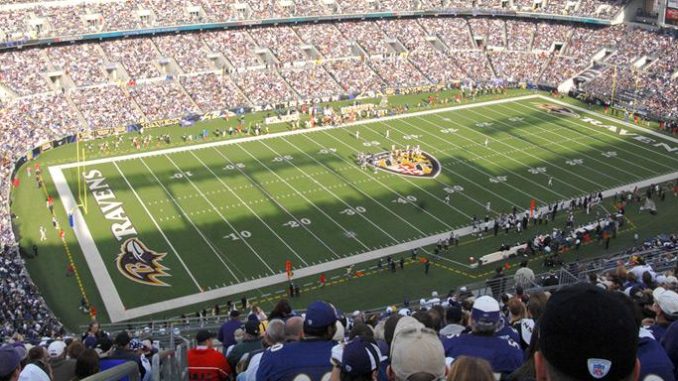 Baltimore Ravens 2018 NFL Draft
Baltimore Ravens 2018 mock drafts, last year draft recap, Baltimore Ravens draft needs, 2018 draft trades.
GM: Ozzie Newsome
Head Coach: John Harbaugh
Offensive Coordinator: Marty Mornhinweg
Defensive Coordinator: Don "Wink" Martindale
Offensive Scheme: West Coast
Defensive Scheme: 3-4, Multiple
NFL Offensive Rankings
Run: 11 Pass: 29 Total: 27
NFL Defensive Rankings
Run: 15 Pass: 10 Total: 12
2018 Estimated Cap Space
$10,412,764
2018 NFL Mock Drafts
Baltimore Ravens 7 Round Mock Draft
DraftGeek's Mock Draft
Baltimore Ravens Previous Draft
1/16 Marlon Humphrey CB ALABAMA
2/47 Tyus Bowser OLB HOUSTON
3/74 Chris Wormley DT MICHIGAN
3/78 Tim Williams OLB ALABAMA
4/122 Nico Siragusa G SAN DIEGO STATE
5/159 Jermaine Eluemunor OT TEXAS A&M
6/186 Chuck Clark S VIRGINIA TECH
Post Draft Thoughts:

"The Ravens must feel that the problems they have had on offense have been because of bad fits between the quarterback and the offensive coordinators, as they spent their first four picks on defense.  There has been a revolving door with coordinators, and internally, they surely feel that they have solved that disconnect. Humphrey is a supremely gifted and well coached corner, but had a lot of problems locating deep balls. The Ravens won't need him to follow receivers all the way down the field, so they can utilize his strengths. They had a sudden retirement by a star linebacker, so they drafted the very highly rated Bowser, and then added another linebacker with the excellent pass rusher Williams. Wormley was one of the more underrated players in the draft, and the Ravens must have been shocked to be able to get him where they did. They lost a talented tackle in free agency, but getting Eluemunor in the 5th round was a great value."
2018 NFL Draft
The Ravens started the year with same problems on offense, where it appears the systems put in place just don't seem to fit Flacco well, coupled with a lack of playmakers. The second half of the season was a different story, as the offense started to click. However, a big part of that was playing a very soft schedule that back end of the year. The good news is that when they had the opportunity to play inferior defenses, they took advantage of the situation, and it started to feel like Flacco, the offensive coordinator, and the entire offense started to work effectively.
This offense was hit hard by injuries, but from the start there was a glaring weakness at wide receiver. They have found a quality young running back, but should be open to expanding that core, providing more balance to a burgeoning offense.
The Ravens defense is loaded with talent, but very young. The defense started slow, but as the season progressed, they built chemistry and started to perform as a cohesive unit. The Ravens have some important decisions regarding free agents, and could be making some key cuts to free up some cap room. This is a team that prefers to build through the draft, and this draft lines up well for what they need.
Baltimore Ravens 2018 NFL Draft Needs
TE, WR, OT, OG