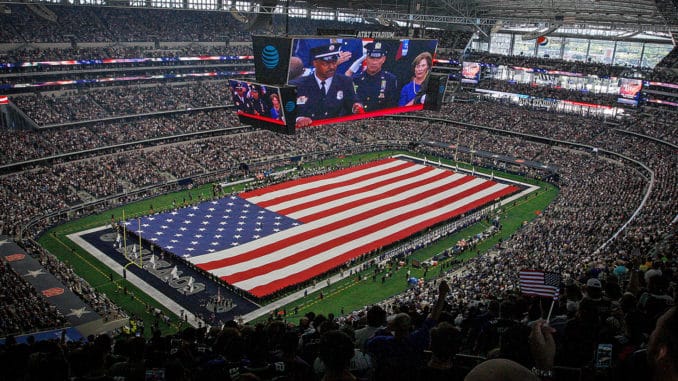 Dallas Cowboys 2018 NFL Draft
Dallas Cowboys 2018 mock drafts, last year draft recap, Dallas Cowboys draft needs, 2018 draft trades.
GM: Jerry Jones
Head Coach: Jason Garrett
Offensive Coordinator: Scott Linehan
Defensive Coordinator: Rod Marinelli
Offensive Scheme: Vertical
Defensive Scheme: 4-3
NFL Offensive Rankings
Run: 2 Pass: 26 Total: 14
NFL Defensive Rankings
Run: 8 Pass: 11 Total: 8
2018 Estimated Cap Space
($57,719)
2018 NFL Mock Drafts
Dallas Cowboys Previous Draft
1/28 Taco Charlton DE MICHIGAN
2/60 Chidobe Awuzie CB COLORADO
3/92 Jourdan Lewis CB MICHIGAN
4/133 Ryan Switzer WR NORTH CAROLINA
6/191 Xavier Woods S LOUISIANA TECH
6/216 Marquez White CB FLORIDA STATE
7/228 Joey Ivie DT FLORIDA
7/239 Noah Brown WR OHIO STATE
7/246 Jordan Carrell DT COLORADO
Post Draft Thoughts:

"The Charlton pick contains two contradictory elements to it. First, he doesn't have much of a burst, and seems to be a left defensive end that should work on being primarily a run defender with some pass rush skills.  That isn't mere speculation; there is very dependable data over time of taking a defensive player's 40, broad jump, vertical, etc., and knowing how that translates to sacks and TFLs at the next level.  There are exceptions, of course, and that brings in the contradictory part: Rod Marinelli.  Nobody gets more out of his defensive line players than Marinelli and he has a long, proven track record. The benefit of the doubt should go to Marinelli. Awuzie and Lewis are heralded defensive backs that will start to rebuild their secondary along with two other defensive backs that they added later. They can't just throw out all of the rookies at once, and will need to find a good blend as the new guys gain experience, but they did a nice job last year with sub-par veterans. Switzer is an exciting player that should be in the mix for returns and special offensive packages right away.."
2018 NFL Draft
The Cowboys, and Zeke Elliot could very well look at the 2017 season and see it as a profound blessing in disguise. The league may not have handled Elliot's discipline well, but despite the fact he was not charged with a crime, he had displayed an alarming series of incidents that showed he simply had no self awareness and wasn't seeing the consequences of his actions. He verbally quit on his college team before the season was over after a loss to MSU, quit on plays earlier this season and was caught on film doing things to a female friend that could have put him jail. This is his crossroads, and it should be a learning experience for him and those around him. There have been many stories of basically good guys in the league that make some mistakes but then make adjustments in their life and people forget about the indiscretions early in their career, and that appears to be the path that he is on.
Furthermore, the team most likely learned that they need to massage changes to personnel groups rather than allowing for major overhauls that cost them in 2017. They basically overhauled their entire secondary, and also didn't handle changes to their offensive line as well as they could have. Now they seem to have found a rhythm with those position groups and can approach the draft and free agency by continually making improvements throughout the roster instead of having to do major surgery in one or two areas.
Dallas added some very talented defensive backs in the draft last year, and has a very complimentary tandem of defensive ends, but could use that interior burst on the defensive line that is so disruptive in today's game. A one gap, penetrating defensive tackle would be a major boost to Marinelli's defense.
The vertical passing game for the Cowboys will need some new weapons to replace some aging and declining parts. Dez Bryant has never been a great route runner, and as a wide receiver starts to lose a step or two, that is something that they can typically depend on. They should be looking at both a wide receiver and a tight end early in the draft.
Dallas Cowboys 2018 NFL Draft Needs
WR, TE, DT, OT, OG