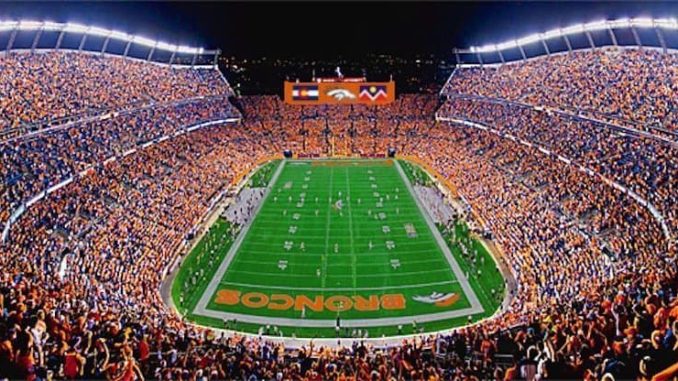 Denver Broncos 2018 NFL Draft
Denver Broncos 2018 mock drafts, last year draft recap, Denver Broncos draft needs, 2018 draft trades.
GM: John Elway
Head Coach: Vance Joseph
Offensive Coordinator: Mike McCoy
Defensive Coordinator: Joe Woods
Offensive Scheme: Erhardt-Perkins / Run Heavy
Defensive Scheme: 3-4
NFL Offensive Rankings
Run: 12 Pass: 20 Total: 17
NFL Defensive Rankings
Run: 5 Pass: 4 Total: 3
2018 Estimated Cap Space
$23,293,721
2018 NFL Mock Drafts
Denver Broncos Previous Draft
1/20 Garett Bolles OT UTAH
2/51 DeMarcus Walker DE FLORIDA STATE
3/82 Carlos Henderson WR LOUISIANA TECH
3/101 Brendan Langley CB LAMAR
5/145 Jake Butt TE MICHIGAN
5/172 Isaiah McKenzie WR GEORGIA
6/203 De'Angelo Henderson RB COASTAL CAROLINA
7/253 Chad Kelly QB OLE MISS
Post Draft Thoughts:

"The Broncos knew who they wanted all along at tackle, and with all of the chaos happening in front of them, had no issue getting their man.  Bolles is a guy that was just a mess when a little younger, but has spent the last few years turning it all around. The draft fell very well for the Broncos, as Walker, Henderson, and Butt all fell to them at spots in the draft where value met need. Their other Henderson, De'Angelo, is a Maurice Jones-Drew type back that runs with authority, and will add power to their run game."
2018 NFL Draft
The Broncos know they need to find their quarterback once and for all under John Elway – a young, big armed talend that they draft and develop. They really haven't had superior QB play in years, and have had success with a play-action, controlled passing attack, but those days, and those coaches are long gone. Their offensive line has been a problem, and that has to be solved in tandem with finding their QB of the future. They definitely need a guard, and will keep an eye open for an upgrade at right tackle as well.
On defense, Denver has allowed a number of very good players hit free agency instead of overpaying, and they have needs along the defensive line in particular. Opposing tight ends are having a lot of success against the Broncos, and they need a linebacker or safety that can match up with both tight ends and running backs.
Denver Broncos 2018 NFL Draft Needs
OLB/DE, RB, OT, CB, TE