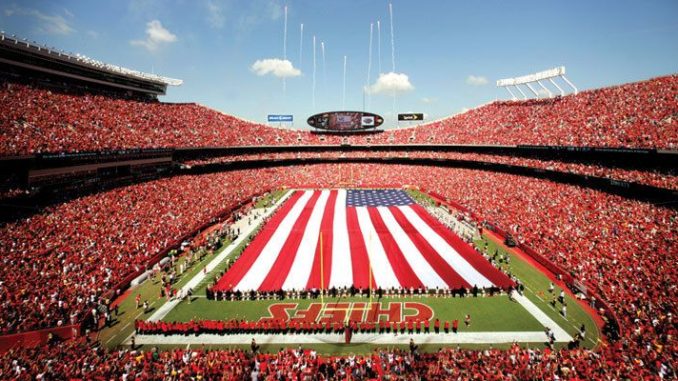 Kansas City Chiefs 2018 NFL Draft
Kansas City Chiefs 2018 mock drafts, last year draft recap, Kansas City Chiefs draft needs, 2018 draft trades.
GM: Brett Veach
Head Coach: Andy Reid
Offensive Coordinator: Eric Bieniemy
Defensive Coordinator: Bob Sutton
Offensive Scheme: West Coast
Defensive Scheme: 3-4
NFL Offensive Rankings
Run: 9 Pass: 7 Total: 5
NFL Defensive Rankings
Run: 25 Pass: 29 Total: 28
2018 Estimated Cap Space
$10,586,931
2018 NFL Mock Drafts
Kansas City Chiefs 7 Round Mock Draft
DraftGeek's Mock Draft
Kansas City Chiefs Previous Draft
1/10 Patrick Mahomes II QB TEXAS TECH
2/59 Tanoh Kpassagnon DE VILLANOVA
3/86 Kareem Hunt RB TOLEDO
4/139 Jehu Chesson WR MICHIGAN
5/183 Marcus Eligwe ILB GEORGIA SOUTHERN
6/218 Leon McQuay III S USC
Post Draft Thoughts:

"The Chiefs's decision to move up to get Mahomes was a head scratcher.  Immediately there were comparisons to how Reid had Brett Favre, who was also a gunslinger.  There is one huge problem with that… Favre was actually a sound quarterback at his core that went all gunslinger in situations, sometimes with good results, sometimes bad. Favre had the fundamentals of an NFL QB but sometimes went rogue with his technique. Mahomes has none of the core fundamentals of an NFL QB.  He is going to have to be stripped down and built back up.  The Chiefs are just a few pieces away from getting over the hump, and it appears to be very bad timing for them to give up so much to develop a QB that doesn't fit their system at all, and that will need a lot of time to develop.  Thought that pick may turn out to be a big mistake, they did get some interesting pieces in the draft. Kpassagnon is a physical specimen that could develop into a star defensive end, and Chesson fits exactly in the mold of what a WCO receiver needs to be… a yards after catch receiver."
2018 NFL Draft
The Chiefs very well might have made a terrible decision on a player that ends up being quite good. They have a championship caliber team that is starting to be exposed for some lack of talent on defense that could have been bolstered if not for their move to go up and get Mahomes. Also, the fact that Mahomes possesses a skillset that is not generally a priority for an Andy Reid offense, and has profound deficiencies in skills that Andy Reid covets, and their draft last year was quite a head scratcher. Perhaps that is why the GM is no longer with the team.
Kansas City's roster is balanced with high quality talent at most position groups, but is aging on defense, and could use more depth in the secondary. They need to have a complimentary outside corner to play outside of Peters.  The weakness of the Chiefs' defense is right up the middle, and they need to consider a different answer at defensive tackle to control the gaps that running backs are having a field day running through.
If they are putting in an offense to maximize Mahomes' talents, they will need to boost the talent at wide receiver, with a particular concentration on vertical threats.
Kansas City Chiefs 2018 NFL Draft Needs
S, DT, ILB, OG