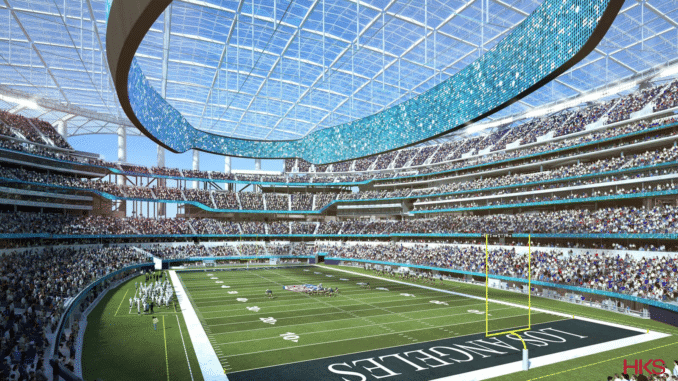 Los Angeles Rams 2018 NFL Draft
Los Angeles Rams 2018 mock drafts, last year draft recap, Los Angeles Rams draft needs, 2018 draft trades.
GM: Les Snead
Head Coach: Sean McVay
Offensive Coordinator: Matt LaFleur
Defensive Coordinator: Wade Phillips
Offensive Scheme: West Coast / Spread
Defensive Scheme: 3-4
NFL Offensive Rankings
Run: 8 Pass: 10 Total: 10
NFL Defensive Rankings
Run: 28 Pass: 13 Total: 19
2018 Estimated Cap Space
$28,365,552
2018 NFL Mock Drafts
Los Angeles Rams 7 Round Mock Draft
DraftGeek's Mock Draft
Los Angeles Rams Previous Draft
2/44 Gerald Everett TE SOUTH ALABAMA
3/69 Cooper Kupp WR EASTERN WASHINGTON
3/91 John Johnson S BOSTON COLLEGE
4/117 Josh Reynolds WR TEXAS A&M
4/125 Samson Ebukam OLB EASTERN WASHINGTON
6/189 Tanzel Smart DT TULANE
6/206 Sam Rogers FB VIRGINIA TECH
7/234 Ejuan Price OLB PITTSBURGH
Post Draft Thoughts:

"The Rams need people to throw to, so they spent three of their first four picks on targets for their young QB. All three players should get a lot of playing time this year, especially Kupp, who catches anything thrown at him. John Johnson is a very versatile defensive back that should play multiple positions in the secondary."
2018 NFL Draft
The Rams have shown considerable improvement, and look like they have a solid foundation for success in the next few years. Finally they have some weapons on offense. They probably didn't need to make the trade for Sammy Watkins, but his ceiling is so high, he might be able to get healthy and live up to his potential.
The major emphasis for next year's draft is going to be the continued development of Phillip's 3-4 defense in its second year. This is when he has had huge leaps in defensive ranking, and he needs more players that fit his system.
The Rams have added a lot of veterans that are playing well, but they need to draft well and develop young talent that can eventually earn those positions. This is particularly true on the offensive line.  For now, Gurley is rejuvenated and the line is holding up, but they need to start drafting talent their immediately that can take the place of aging players like Whitworth in a few years.
Los Angeles Rams 2018 NFL Draft Needs
OLB, DE, DT, WR, CB