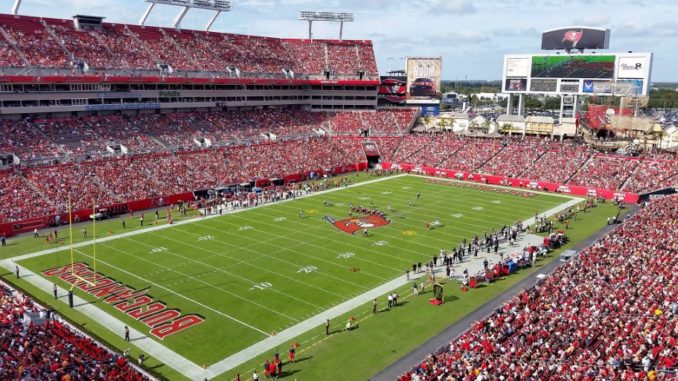 Tampa Bay Buccaneers 2018 NFL Draft
Tampa Bay Buccaneers 2018 mock drafts, last year draft recap, Tampa Bay Buccaneers draft needs, 2018 draft trades.
GM: Jason Licht
Head Coach: Dirk Koetter
Offensive Coordinator: Todd Monken
Defensive Coordinator: Mike Smith
Offensive Scheme: Erhardt-Perkins
Defensive Scheme: 4-3
NFL Offensive Rankings
Run: 27 Pass: 4 Total: 9
NFL Defensive Rankings
Run: 23 Pass: 32 Total: 32
2018 Estimated Cap Space
$32,039,403
2018 NFL Mock Drafts
Tampa Bay Buccaneers 7 Round Mock Draft
DraftGeek's Mock Draft
Tampa Bay Buccaneers Previous Draft
1/19 O.J. Howard TE ALABAMA
2/50 Justin Evans S TEXAS A&M
3/84 Chris Godwin WR PENN STATE
3/107 Kendell Beckwith ILB LSU
5/162 Jeremy McNichols RB BOISE STATE
7/223 Stevie Tu'Ikolovatu DT USC
Post Draft Thoughts:

"What makes Tampa's draft so intriguing is that the players at positions that they drafted are coupled with veterans that they picked up in free agency, or already have on their team.  It was an elegant draft that mixed in potential stars at positions all over the field. O.J. Howard was perhaps the best all around receiver in the draft, even better than the three pure wide receivers that went before them.  They have a very good tight end already, and are going to be in 12 personnel a lot, causing many matchup problems for defenses. Add to that Chris Godwin, and you have three excellent receivers. Stevie Tu'Ikolovatu is an under the radar selection.  In the NFL he is a 2 gap defender that can eat up blockers. It will be interesting to see how the Bucs rotate him in at different down and distances."
2018 NFL Draft
Tampa Bay was one of the "it" teams heading into 2017, but the season did not go as well as expected. Some high profile new pieces, a young QB and head coach, and injuries were just too many variables causing chaos to be successful.  This team has two major needs (see below), but perhaps what it most needs is a quiet, stable offseason. Without cameras being around, they hype surrounding the team, and big name free agent moves, this team can settle in and build chemistry, keep their head low and have another solid draft. The bandwagon maybe almost empty, but without all the hoopla, and a year just to "team build" the Bucs could be the bounce back team of 2018.
The first priority for the Bucs will be to establish a more effective running game. They will surely be looking at finding a true feature back early in the draft, however, the problem might be more accurately pointed at ineffective run blocking on the offensive line.
Tampa Bay plays in a division with some elite quarterbacks, and need all of the edge rush that they can get. They have talent on the defensive line, but for some reason the parts aren't playing well together. Adding another edge rusher to the mix might be the key to getting the defensive line to operate on all cylinders.
Tampa Bay Buccaneers 2018 NFL Draft Needs
RB, OG, OLB