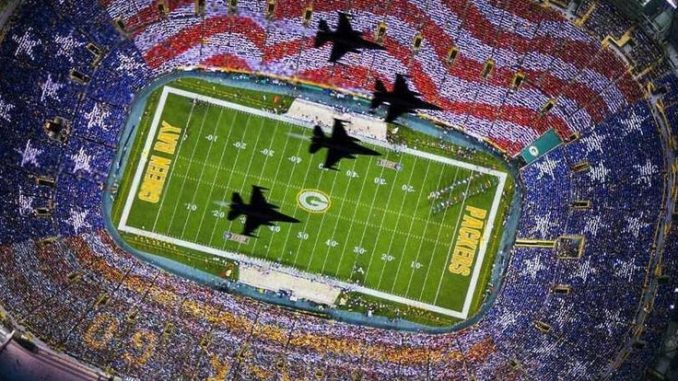 Green Bay Packers 2018 NFL Draft
Green Bay Packers 2018 mock drafts, last year draft recap, Green Bay Packers draft needs, 2018 draft trades.
GM: Brian Gutekunst
Head Coach: Mike McCarthy
Offensive Coordinator: Joe Philbin
Defensive Coordinator: Mike Pettine
Offensive Scheme: West Coast, Vertical
Defensive Scheme: 3-4
NFL Offensive Rankings
Run: 17 Pass: 25 Total: 26
NFL Defensive Rankings
Run: 17 Pass: 23 Total: 22
2018 Estimated Cap Space
$19,361,975
2018 NFL Mock Drafts
Green Bay Packers Previous Draft
2/33 Kevin King CB WASHINGTON
2/61 Josh Jones S NC STATE
3/93 Montravius Adams DT AUBURN
4/108 Vince Biegel OLB WISCONSIN
4/134 Jamaal Williams RB BYU
5/175 Deangelo Yancey WR PURDUE
5/182 Aaron Jones RB UTEP
6/212 Kofi Amichia G SOUTH FLORIDA
7/238 Devante Mays RB UTAH STATE
7/247 Malachi Dupre WR LSU
Post Draft Thoughts:

"That is a lot of running backs. Ted Thompson does a great job, but we tend to put certain people in the NFL on a pedestal and are afraid to criticize them so as to not be called out on it. However, the last few years it seems like Green Bay had some glaring weakness at a certain position that kept them from ultimately succeeding. Well, Thompson made a big mistake in letting T.J. Lang go to a division rival, and that is going to be an issue this year. However, Kevin King and Josh Jones are tough players that are going to help a struggling secondary immediately, and Adams is a disruptive one gap defender."
2018 NFL Draft
The Packers have made two major moves to fix problems that have been lingering for the last few years: they removed their GM and fired their defensive coordinator. These two components functioned very well for years, but it became evident that it was time to move on from both people and look for fresh perspectives on personnel and defensive philosophy.
Aaron Rodgers play the last few years has covered up a lot of poor personnel decisions, even though their front office is rarely criticized. For example, with a future hall of famer at QB that has been running for his life the last few years, how do you let your extremely productive right guard leave in free agency to a division foe? Three running backs drafted over the course of five picks? These are not the types of decisions that got the Pack to where they are today, and they need to rebound in 2018 with a better draft and free agency strategy.
Green Bay needs to add talent to their interior of their offensive line to help a constantly deteorating pocket, and to help create holes in the run game. The secondary is very talented with some young, maturing parts added last year in King and Jones, but they could use that same infusion of talent with their linebackers. This team desperately needs to add a pass rush as well, a need that was not remedied after losing Peppers in free agency before last year.
The Packers offense is operating at its best when Rodgers has a dependable outlet in the passing game in the form of an upper echelon pass catching running back or a dynamic tight end.
Green Bay Packers 2018 NFL Draft Needs
CB, OLB, ILB, DT, WR, S