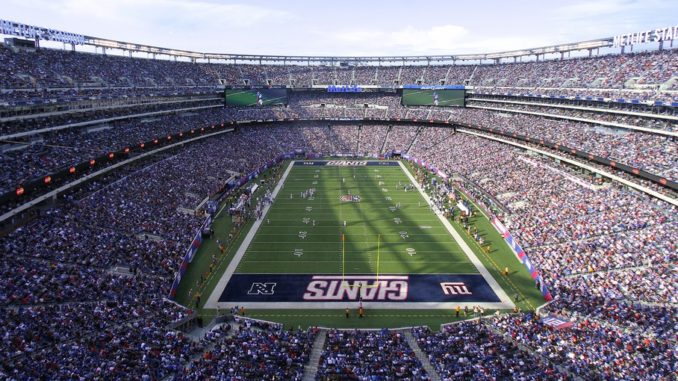 New York Giants 2018 NFL Draft
New York Giants 2018 mock drafts, last year draft recap, New York Giants draft needs, 2018 draft trades.
GM: Dave Gettleman
Head Coach: Pat Shurmur
Offensive Coordinator: Mike Shula
Defensive Coordinator: James Bettcher
Offensive Scheme: West Coast
Defensive Scheme: 4-3
NFL Offensive Rankings
Run: 26 Pass: 19 Total: 21
NFL Defensive Rankings
Run: 27 Pass: 31 Total: 31
2018 Estimated Cap Space
$5,055,150
2018 NFL Mock Drafts
New York Giants 7 Round Mock Draft
DraftGeek's Mock Draft
New York Giants Previous Draft
1/23 Evan Engram TE OLE MISS
2/55 Dalvin Tomlinson DT ALABAMA
3/87 Davis Webb QB CALIFORNIA
4/140 Wayne Gallman RB CLEMSON
5/167 Avery Moss DE YOUNGSTOWN STATE
6/200 Adam Bisnowaty G PITTSBURGH
Post Draft Thoughts:

"Engram was one of the more intriguing picks of the first round.  Not a lot of mock drafts had him going this high, but he is one of the biggest matchup nightmares in this draft.  After adding an experienced wide receiver, the Giants now have a very wide mix of weapons for Eli to throw to. Webb doesn't seem, in any way, like a West Coast Offense QB, but that seems to be a trend of WCO coaches and GM's- drafting QB's that in no way match your system. Bisnowaty was an excellent value in the 6th and could become a starter by the start of the season."
2018 NFL Draft
The Giants didn't wait long to clean house at GM and head coach and are already a few steps into turning the franchise back in the right direction. The to-do list is long: evaluate big contracts of underperforming players and see what players can be cut without too much pain, find a head coach and coaching staff, rebuild an offensive scheme that doesn't fully revolve around one player, come to terms with how the next few years will be regarding your hall of fame QB.
In regards to Eli Manning, he has two years left on his contract and a no trade clause. The toxic element has been removed, so working with Eli on either a trade, or being up front about drafting the next QB should be done with open, thoughtful communication, and will be a priority as soon as a new coaching staff is in place.
On top of the QB situation, this team needs a left tackle. Sometimes one new, uber talented player at a position unit can allow other players to move into lesser, and more appropriate roles based on their talent, and that Giants need to hope that this can happen for them.
If the Giants can stabilize their QB and left tackle position, another important element to this offense that hasn't clicked in some time is in the running game. This is a very deep class, and if they shouldn't have to spend a high pick to improve that position.
New York Giants 2018 NFL Draft Needs
RB, QB, DE, LB